Fences / Gates Pictures & Design Ideas
Your fence says just as much about your yard as the flowers you choose for decoration. Fences are actually critical for setting the tone around which the rest of your landscaping is developed....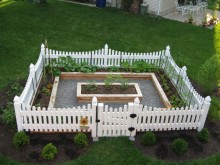 Robert Frost wasn't crazy about fences, but his neighbor was. Maybe Frost was messy and the neighbor wanted everybody to know where Frost's property ended and his began; maybe Frost's neighbor wanted to keep kids out of his yard. Who knows? In any case, fences are a very popular addition to many yar...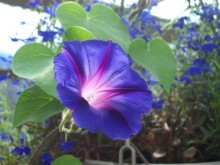 When you're running out of space in your yard, or you need some height to create additional interest, grow up! There are numerous twisting, twining and climbing plants available—both annuals and perennials....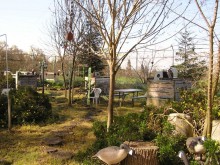 Backyard landscaping isn't just for the birds (and raccoons and squirrels). Pets need a safe place to frolic and have fun too. It's good for their mental and physical well being – plus the more hair they shed outside the less ends up on your couch. ...
Winter eats up a full quarter of the calendar, but too many gardeners give it exactly zero percent consideration when planning their landscapes. It's a time when the garden just shuts down under a blanket of white, right? I mean, why landscape for the winter when Jack Frost automatically gives you t...
A sprawling, lush carpet of thick, green grass is as much a part of the American Dream as white picket fences, cul-de-sacs, and minivans with built-in DVD players. When everything is right, lawns look awesome....
I know what you're thinking! "Just another landscaping blog, right?" Wrong...sort of. Yard Ideas is not going to be a place where I sit here on my pedestal as the YardShare founder, passing along super important advice for how you should manage your yards. Nope…the theme of YardShare has always ...