Fireplace Pictures & Design Ideas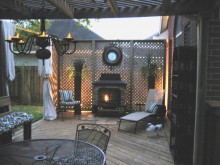 Vonnie from Texas has the right idea when it comes to creating a private patio space that doesn't cost an arm and a leg. Planning an affordable outdoor living space requires looking beyond the initial stages and having an idea of how things can look once you've added all the embellishments. ...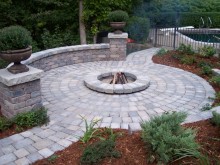 Since the dawn of man, people have gathered around fires. Fire has protected us from wild animals, kept us warm, and cooked our food. While most of us no longer need protection from wild animals, a back yard fire pit can be a great place to keep warm on a chilly night, roast weenies and marshmallows...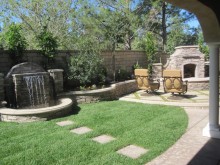 Are you self conscious about the size of your...yard? Having a limited lot isn't anything to be ashamed of. Lots of people have this issue and still manage to live happy and fulfilling landscaping lives....
While over a thousand YardShare members have used this site to proudly post photos of their own landscape transformations in the hopes of inspiring others, many folks have come here looking for inspiration of their own. Surf around a while and you'll run across a few yards like the one shown in thi...