Medium (1,000 - 5,000 sq ft.) Pictures & Design Ideas
Medium (1,000 - 5,000 sq ft.) Ideas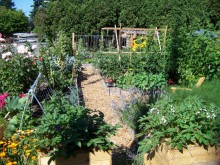 Of all of the herbs readily available, it's sometimes confusing to try to make a decision about which ones to include in your garden. Why spend your dollars and hours of your time in growing herbs that you may never use? Often, too much of a good thing is a bad thing....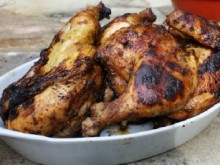 Looking for a tasty twist to traditional barbecued chicken? Hit the soda aisle of your grocery store. This cola-tinged twist has become a summertime favorite at our house. It's perfect for a cookout, with a few unusual techniques that will have your guests crowding around the grill as it cooks and t...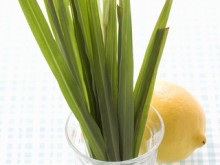 You don't have to live in a tropical or semi-tropical climate or pay big bucks at the grocery store to enjoy the freshness of lemons. Grow your own lemons this season—lemon-scented and lemon-flavored herbs, that is!...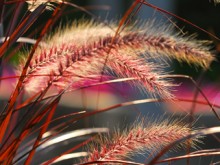 Name one garden plant that offers handsome—sometimes striking—foliage that takes on eye-catching color in the fall and interesting flowers that become showy seed heads which linger throughout the winter; a plant that offers visual delight in all seasons and demands only minimal upkeep in payment for...
So you're making some changes in your yard. What's on your wish list? If you're like most, "adding color" is a biggie. And if you're like most, this is along the lines of what you have in mind......
Concrete. It's cold, it's grey, it's boring. Hold onto those suppositions for just a moment. It's been calculated that concrete is the second-most-consumed substance on earth, behind only water. Or think about it this way: there is almost one ton of concrete produced for every single human on the ...
One of the items on my pre-summer to do list is to sand and oil our teak patio furniture. We've had this set for 4 years now and this is the third time I've done it. For those thinking about purchasing outdoor teak furniture, let me lay out the pros and cons for you......
Have you ever walked into a backyard and paused because the landscaping is so uniquely breathtaking? It's like viewing a painting that grabs your attention and pulls you in. When a landscape is in harmony with the house and region, it can look like no other landscape design could ever fit in that s...
On hot summer nights, sometimes it's nice to enjoy a lighter meal with a glass of white wine...but still be able to light up the bbq. For those fish lovers out there, here's an excellent recipe that you and your guests will enjoy....