Firepit Pictures & Design Ideas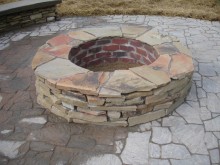 The caveman instinct within us comes alive when we cuddle up to an outdoor fire. That need for warmth, a way to cook our food and a hot blaze to light up the night. It's a comfort that we all instinctively crave....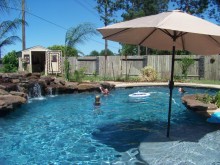 With summer fast approaching, your teenagers will soon be out of school. This time of year, teens need a place to gather that's safe and fun. Why not make it your back yard? If you make your yard inviting enough, yours can be the "cool" house where all the neighborhood teens gather. ...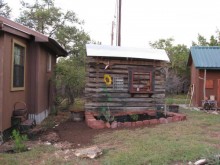 Grandpa, tell me 'bout the good old days, sings Wynonna Judd, reminding us of days that never were. We've all got a tendency to romanticize lifestyles of the past – and cowboy culture is no exception. ...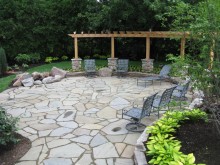 Building a backyard fire pit is a favorite DIY project. You dig a hole, put some bricks and sand in the bottom, and install a decorative pit border with some rocks or bricks. Sounds simple, right?...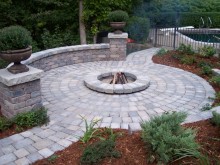 Since the dawn of man, people have gathered around fires. Fire has protected us from wild animals, kept us warm, and cooked our food. While most of us no longer need protection from wild animals, a back yard fire pit can be a great place to keep warm on a chilly night, roast weenies and marshmallows...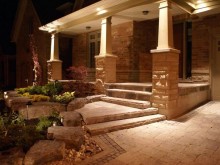 Stones can really add character to a yard and even save you money in the long run while being kind to Mother Earth. For example, stonework can help with watering costs....
Unfortunately, many of us don't think about "lighting" in our landscapes except for the month of December, when we drape a few measly strings of half-twinkling bulbs over our evergreens or, at the other extreme, fire up an animatronic-reindeer display that would put Clark Griswold to shame. But you...
One way to significantly change your yard is to create a new walkway. Most people think of a walkway as simply a functional part of the yard that allows you to get from point A to point B without trouncing all over the grass, dirt, flowers, etc. But it also works as an accent to your overall landsca...