Container Garden Pictures & Design Ideas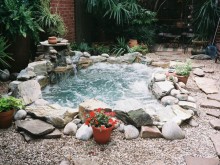 A backyard pond can be a nice touch, but if you don't have a pool it can seem like a bit of a waste. Why should the fish get to have all the fun? That's the attitude of YardShare contributor Sandi Clarke. ...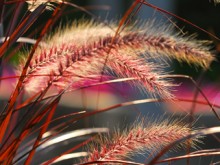 Name one garden plant that offers handsome—sometimes striking—foliage that takes on eye-catching color in the fall and interesting flowers that become showy seed heads which linger throughout the winter; a plant that offers visual delight in all seasons and demands only minimal upkeep in payment for...
Stacy Carpenter from Raceland, KY has a familiar dilemma. She bought a new home recently and wants to put her own stamp on the front yard landscape, but doesn't know where to begin. She's turned to the YardShare community for help, posting a series of photos and asking for suggestions....
Ah, the trees. They bud out to let us know spring is coming, they shade us in the summer, they put on their own little fireworks show in fall, and even when they're bare, they provide interest and structure in the dead of winter. But not all of us are blessed with tall mature trees in the landscap...
While over a thousand YardShare members have used this site to proudly post photos of their own landscape transformations in the hopes of inspiring others, many folks have come here looking for inspiration of their own. Surf around a while and you'll run across a few yards like the one shown in thi...
So you're making some changes in your yard. What's on your wish list? If you're like most, "adding color" is a biggie. And if you're like most, this is along the lines of what you have in mind......
Letting your landscape creativity run wild is easy when you have a sprawling piece of property to work with: a big, blank canvas ready and waiting for whatever your imagination dreams up. But what about when space is at a real premium, as in: you don't have any? If your "yard" is a high-rise balco...
So you finally created that perfect little spot in the backyard, just in time for summer. Maybe it is a big flagstone patio for parties, maybe it is a brand new deck, or maybe a cozy little terrace made from tumbled pavers. Looks great. Lots of room. Nice seating. Can't wait to use it. But isn'...