Outbuilding Pictures & Design Ideas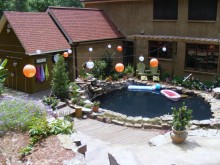 Actually, these homeowners tossed 3 million pennies in their pond to make their landscaping dream come true. Thirty grand isn't a bad price for a water feature of this size and complexity. Here's a blow by blow of the entire landscaping project....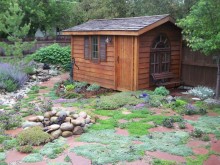 We all yearn for a room of our own, a little shed located outside, away from the main house. It could be an alluring destination for both practical and passionate endeavors, a place to escape from the demands of daily living, a place to meditate, to create, a place for personal enjoyment....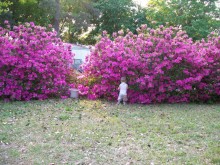 Questions about how to make the most of a small space are pretty common. But it can be just as hard - and much more expensive - to landscape a large yard. If you are staring out at a great, yawning expanse of lawn, here are some ways to fill in the blanks....
It is easy to be intimidated by all the gardening and landscaping information out there. Books, magazines, websites, and how-to TV shows promise to teach you all the fundamentals of good design in one fell swoop and leave you ready to give your yard a full makeover in the time it takes to turn a pa...
Letting your landscape creativity run wild is easy when you have a sprawling piece of property to work with: a big, blank canvas ready and waiting for whatever your imagination dreams up. But what about when space is at a real premium, as in: you don't have any? If your "yard" is a high-rise balco...