Tropical Garden Pictures & Design Ideas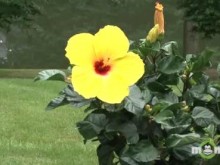 Mitch Baker from American Plant teaches you how to grow flowering tropicals to add a little "island life" to your yard....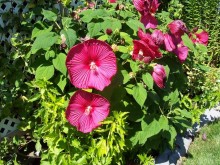 Aloha! You don't have to live in Hawaii, California or South Florida to enjoy the beauty and tropical appeal of hibiscus, with its eye-popping, saucer-like blooms. There are varieties that do well as far north as Wisconsin....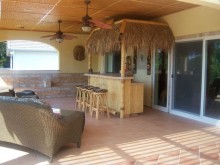 Whether you're a Jimmy Buffett "Parrothead" or just daydreaming of the warm sands of Waikiki, nothing says "tropical" better than a tiki bar. So tune up the Macaws and Birds of Paradise, mix up some Mai Tais, and join us on our virtual tour of Polynesia as we visit some great tiki bars!...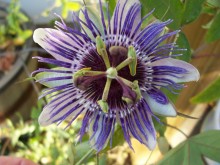 Tropical plants are prized for their lush foliage, brilliant flowers and bold, exotic appearance. Typically grown outdoors where winters are mild and humidity is high, their ideal climate and growing conditions can be duplicated almost anywhere by moving them inside near a......
Potted plants make wonderful additions to the yard right through the year—even in winter. With a small army of pots of various sizes tucked away in the garden shed or behind the garage or barn, you can create a moveable garden of potted plants for each season....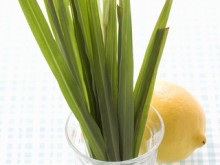 You don't have to live in a tropical or semi-tropical climate or pay big bucks at the grocery store to enjoy the freshness of lemons. Grow your own lemons this season—lemon-scented and lemon-flavored herbs, that is!...
Give your yard that extra "Ahh!" factor by decorating it with pots of colorful flowers and interesting plants. Not only is "potting up" a quick way to spread color and cheer throughout your yard, it is also a relatively easy way create a spectacular garden in a short time....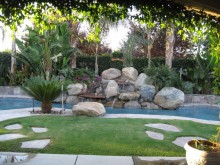 Water lovers around the world agree: even in the smallest yard, there's always room for a pool. Sure, it might seem like Chris Farley's fat guy in a little coat, but you can make it fit! Actually, your pool can look just fine if you pay attention to detail....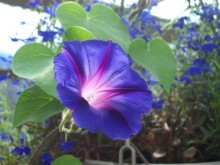 When you're running out of space in your yard, or you need some height to create additional interest, grow up! There are numerous twisting, twining and climbing plants available—both annuals and perennials....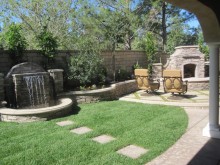 Are you self conscious about the size of your...yard? Having a limited lot isn't anything to be ashamed of. Lots of people have this issue and still manage to live happy and fulfilling landscaping lives....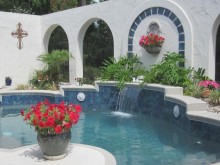 "Oasis", "tropical resort", "paradise" - pool owners tend to get a little carried away in describing their backyard. But some folks really do manage to create a poolside Shangri-La. How do they do it?...
Have you ever walked into a backyard and paused because the landscaping is so uniquely breathtaking? It's like viewing a painting that grabs your attention and pulls you in. When a landscape is in harmony with the house and region, it can look like no other landscape design could ever fit in that s...