Ah, the trees.  They bud out to let us know spring is coming, they shade us in the summer, they put on their own little fireworks show in fall, and even when they're bare, they provide interest and structure in the dead of winter.  But not all of us are blessed with tall mature trees in the landscape like WhackyWaco in Plano, TX.  Check out those live oaks and tell me they're not the focal point of that front yard: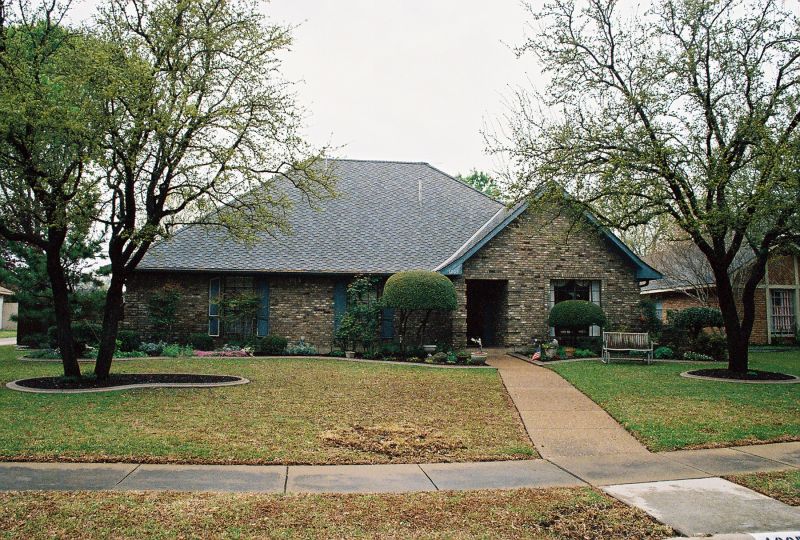 While many of us weekend gardeners will get out there and plant a tree on our property, it's likely that we'll never live to see it become a towering specimen like that.  Trees that we plant usually need to serve other purposes in the landscape.  Think about these ways that trees can perform their duties a little closer to the ground. Trees are often used to create a living privacy screen.  Take a peek inside J. A. Knight's backyard in Memphis: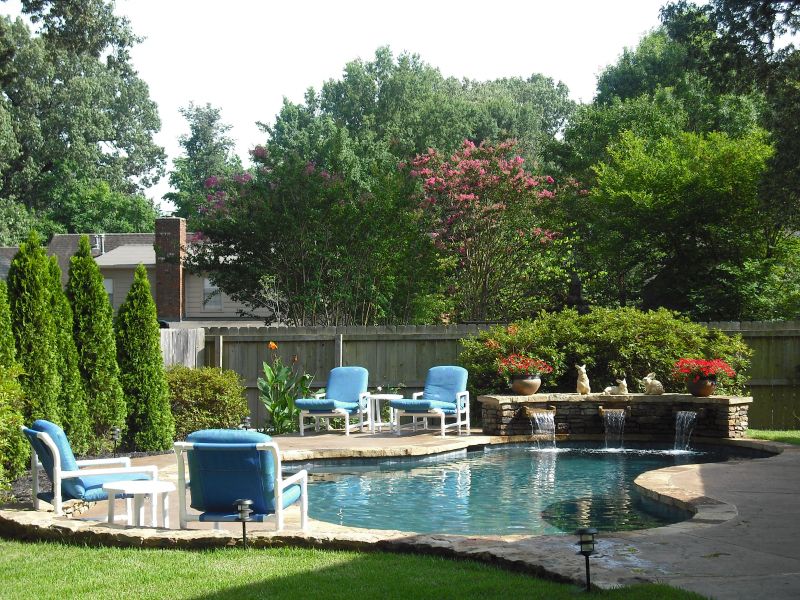 That line of tall evergreens at the far left serves as a buffer around the pool and provides a softer, more natural look than a wooden privacy fence.  Whether you're trying to keep your hot tub escapades from becoming the most popular show on the block or wanting to shield your kids' eyes from your neighbor's new naked-yoga-on-the-deck habit, varieties like arborvitae and cryptomeria are big, bushy, fast growers that can give you gorgeous privacy in your own yard… and block out unwanted views. Of course, some trees put on quite a display of their own.  It may be from blooms, like Larry Breidenbach's awesome magnolia in McHenry, IL: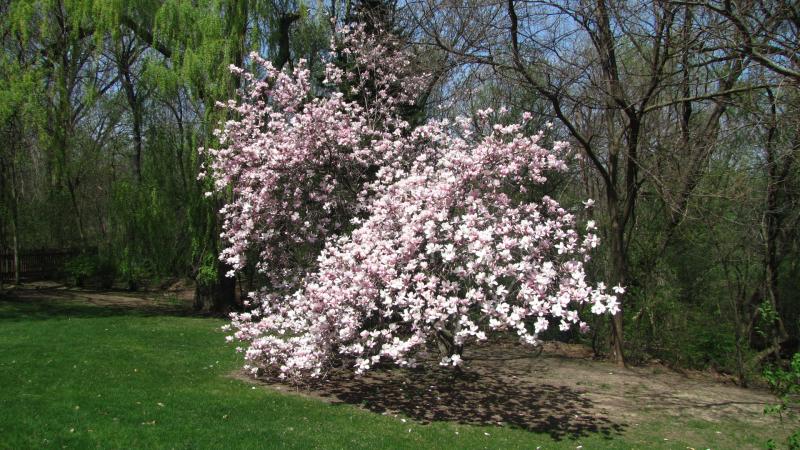 Or it could be from the foliage itself, like the stunning crimson of a Japanese maple or redbud.  Just try not to be irresistibly drawn to the bright burgundy leaves in the Plymouth, MA yard of Coastal Gardener: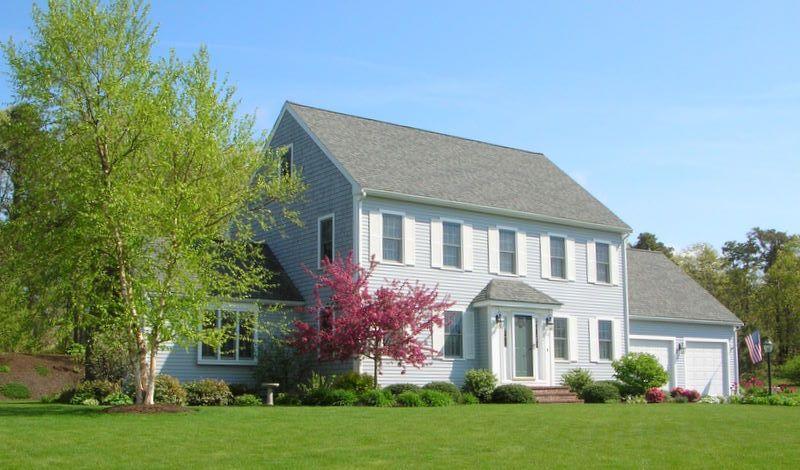 Either way, that striking contrast of the tree's natural growth against a mostly-monotone backdrop practically screams to passersby and forces them to take notice of the color-filled scene that would make even the Crayola folks green-blue (or blue-green) with envy. Sometimes it's not the color of the tree that pops, but the shape.  Many trees have naturally-occurring drooping or weeping branch habits that turn them into funky focal points and sculptured specimens in the garden.  Sometimes the tree trunk is gently bent and trained to grow in wild and wacky shapes, like this cool containered example from Leanne Larson of Clovis, CA (look to the left):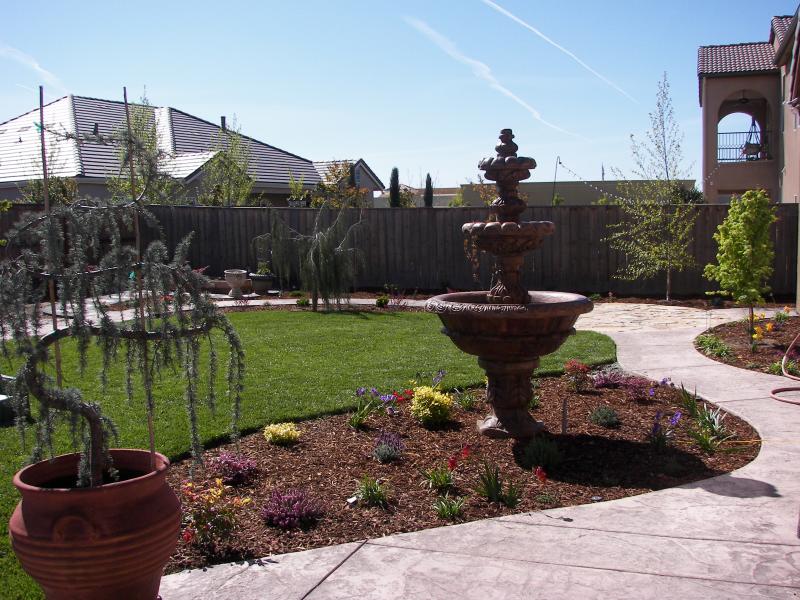 A good prune job can also turn heads.  Take a basic pyramidal tree, do some selective shaping, and voila!  Nothing frames a front door, garden arbor, or decorative archway quite like a pair of spiral-cut evergreen bookends.  This stone wall built by Christopher Lines and Associates in Walnut Creek, CA is totally impressive, but I'd argue that it's the matching emerald green corkscrews that really hold your attention.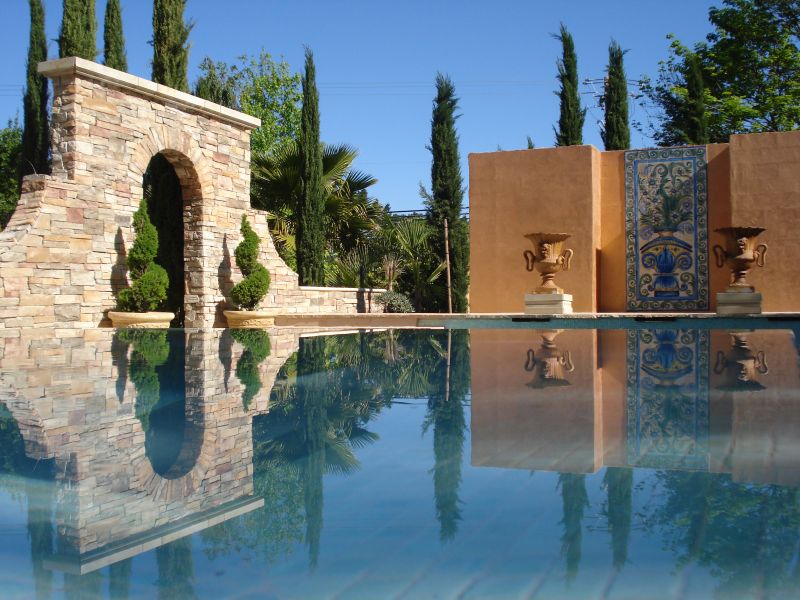 Want to create an instant look or theme for your entire landscape?  The right tree can do it.  For a Pacific Northwest feel, cedars are your best friends.  Going Southern Gothic?  Magnolias and crepe myrtles, baby.  And for an instant ticket to the tropics, one palm tree can cause you to practically smell the suntan lotion.  Soak in this scene painted by Kimber Landscapes: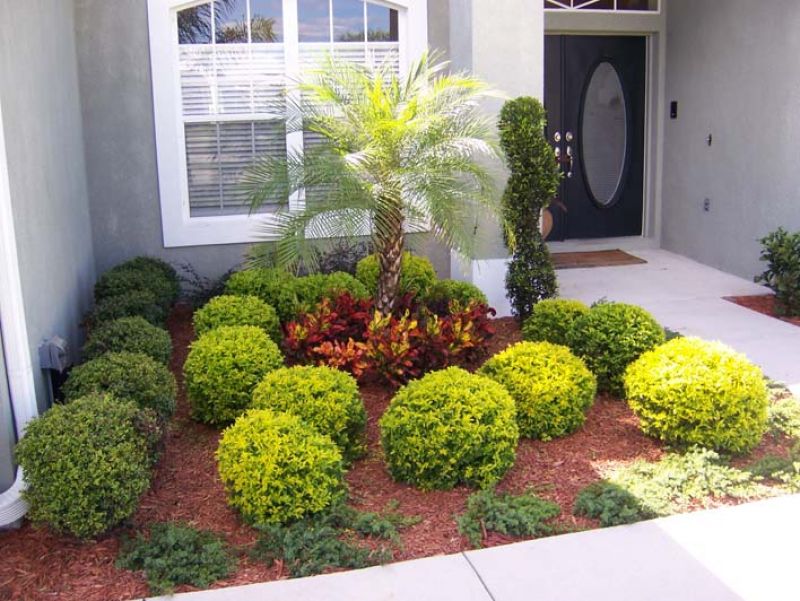 Sure, you say, that's a cinch in Winter Park, FL.  But actually, there are several types of palm trees that can be easily grown as far north as Canada!  So there's no reason you can't work a little island magic in your own yard, no matter where you live, mon. All of that is well and good if you're in the market for some new trees to plant.  But what if you already have a yard full of leafy giants that just aren't doing much for you?  Pick out one or two really stout timbers in a good location and get in touch with your inner eight-year-old, like Joshua Martin from Cranston, RI did: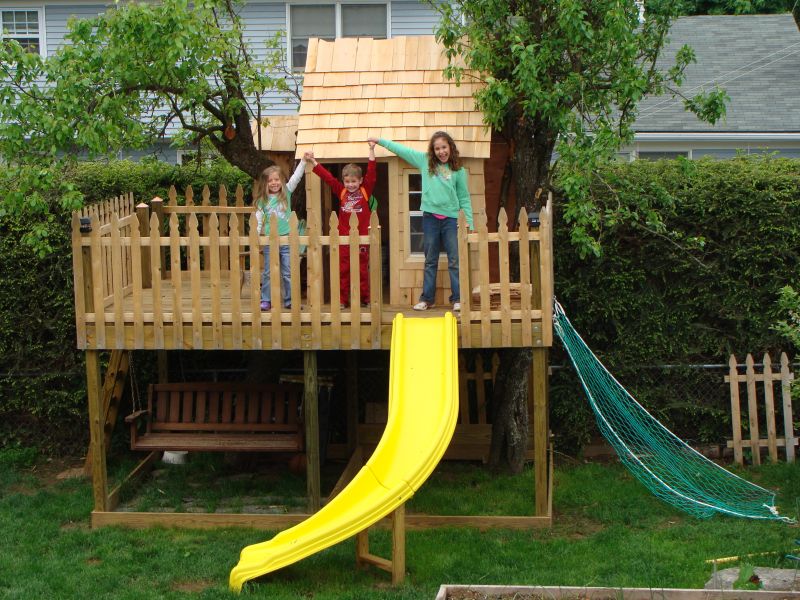 There's just something about a treehouse that appeals to all of us.  Sometimes if you can't see the forest for the trees, it's worth taking a step back.  You just might think about trees in a whole new way.