Landscapes are usually most stunning during those times of the year when you can actually see the ground. But there is an eerie beauty to a yard covered in freshly fallen snow as well.
Hardscape structures, trees, and weather hardy décor are the keys to creating a magical snow globe world in your yard. Here are some YardShare members who have managed to pull this off.
High Noon in Alaska
This homeowner has actually framed a picture of their backyard picnic table under a blanket of snow. You might think this photo was snapped at sunrise. But this is actually as far up as the sun gets in the middle of December at that latitude. The sturdy teak Adirondack chairs have no doubt withstood many an arctic winter and are a great choice for outdoor living spaces in harsh climates. This nostalgia inducing sight serves as a reminder of slightly warmer summer months when lounging out on the tundra was the order of the day.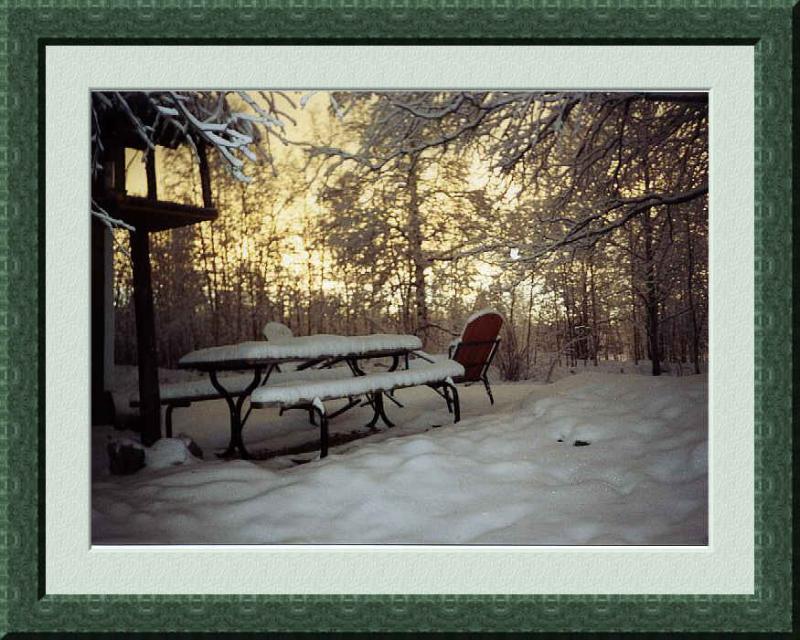 The Lights of Home
Don't discount the impact lighting can have in brightening up a blustery landscape. This island set in the curve of a circular driveway looks almost cozy with its cluster of little hanging lanterns. The wooly evergreen shrubs in the background provide a windbreak and some much needed color in the heart of winter.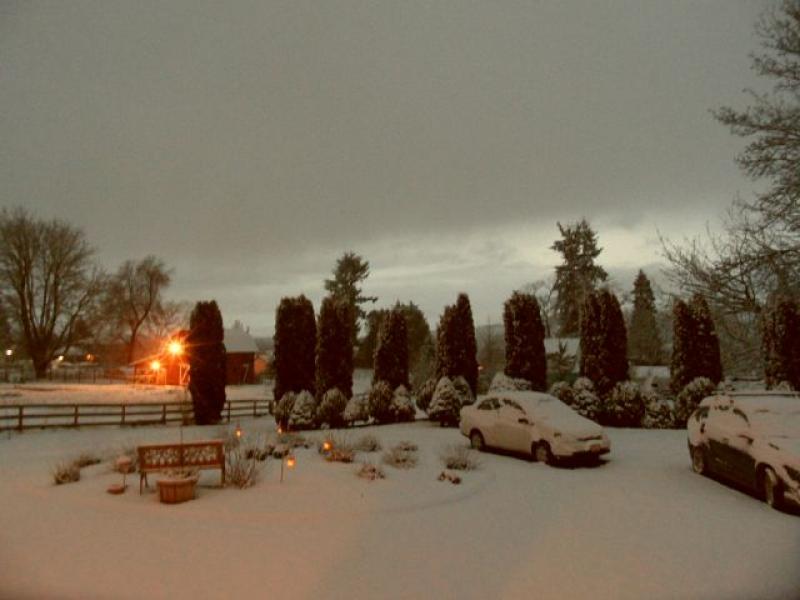 Winter Wonderland
We''ve featured Lark's fantastical yard art before – but it has a whole new look with white frosting. At the same time winsome and austere, these wrought iron pieces punctuate the landscape with dark traceries as intricate as snowflakes. She has decked the boughs with hanging decorations that deliver a burst of brilliant blue cheer without screaming "Christmas" as red or green ornaments might. Good taste is always in season!