YardShare member Masman35 in Sioux City is looking for some ideas to boost the appeal of a very plain yard. This homeowner doesn't like the rocks or the existing bushes. There's a basketball hoop near the driveway; so the landscaping has to hold up to some personal fouls. Here's the front of the house: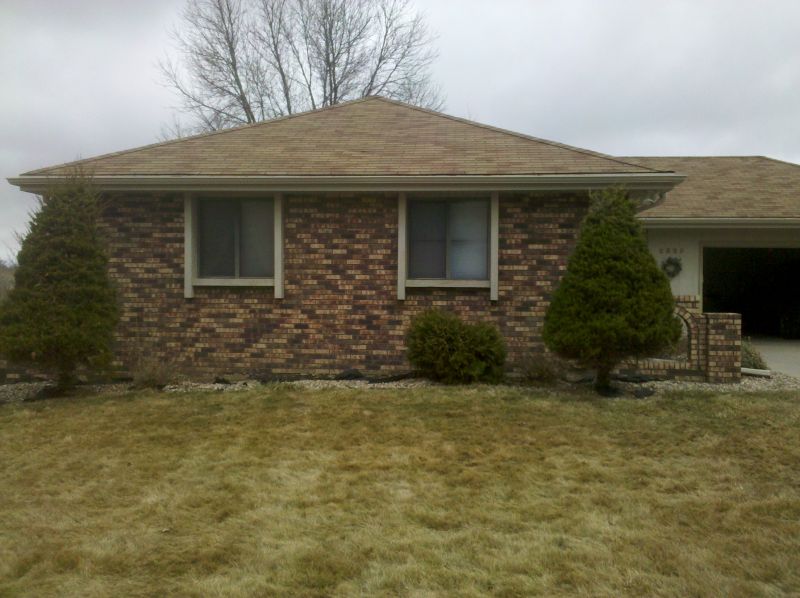 With such symmetrical house architecture, there are two ways to go. One is to create a very formal landscape design using lines, squares, and rectangles. With an imposing two story home, that can look pretty spiffy. But with a house this size it tends to look kind of unimaginative. A better option might be a fluid, asymmetrical flower bed area accented by a landscaping island out further in the yard.
The gravel by the house can be replaced with brightly colored mulch. The two evergreen shrubs can be removed and replaced with several azaleas or other fast growing shrubs. These will bounce back from any number of encounters with a stray basketball. Decorative grasses would be a good choice as well. Since this part of the yard gets full sun, there are a wide range of perennial and annual flowers that can be used to add color and texture.
This is an ideal place to add some yard art such as a fountain, wind chimes, statuary, etc. Sometimes, it's fun to find an art piece you really love and structure your entire landscape around it. That's a possibility with this yard since it's still a blank canvas.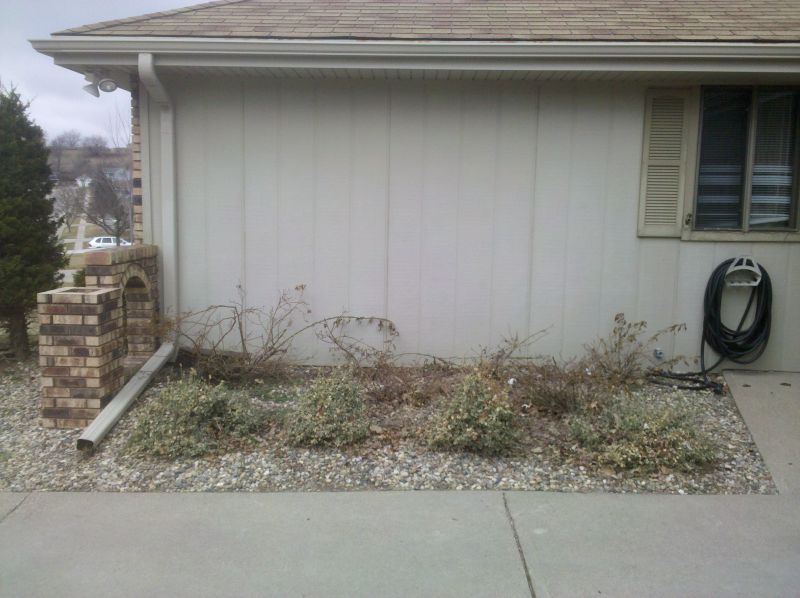 The side yard is looking pretty neglected. The rock surface material needs to be removed and the soil amended to support plants that tolerate partial shade. Or, it can be filled with potted plants for an instant makeover. Low maintenance herbs like rosemary and peppermint might be nice for this area. For an eye catching border that's a real change from stone, Masman35 might consider something like this (courtesy of Lettuce Share):