If you ever feel like taking a time-out outside, you need a place to sit. A very large anthill can be an invigorating seating option, but it's not one we recommend for long term use. For a more traditional solution, consider adding a bench or two to your landscape. Here are some dos and don'ts for installing a bench in your yard.
Placement Matters
This is a cute bench, but what's up with the location? A seating area has to feature more than just shade to be a place you want to visit on a regular basis. The ground here looks barren and dusty – very Grapes of Wrath: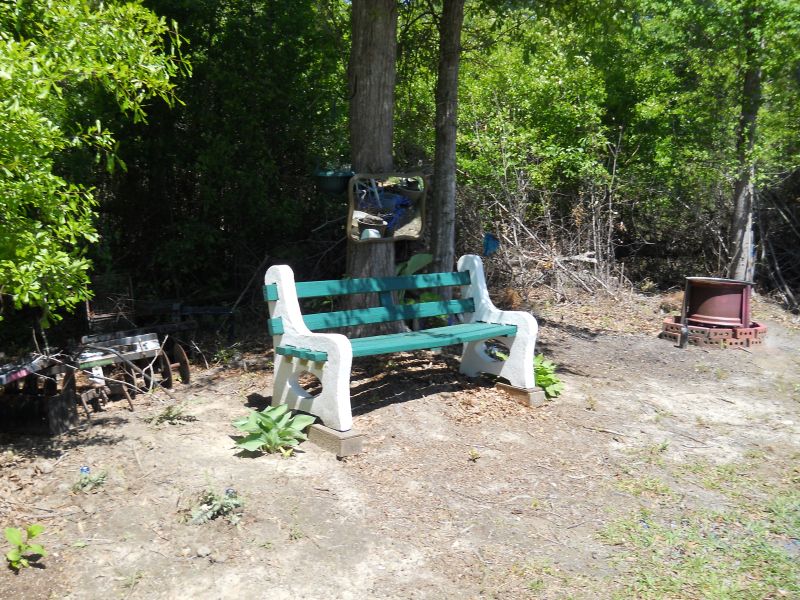 Here's the same style of bench in a much more user-friendly setting. Doesn't it look at home here?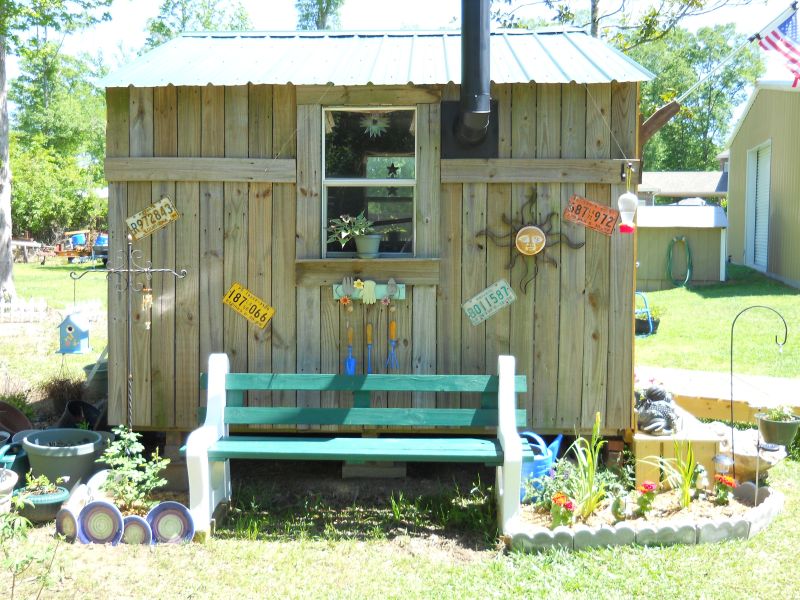 Built In Beauties
A bench makes a great DIY project if you are handy with wood or stone. Here's one corner bench built on a balcony. The design is very simple and doesn't detract from the view. Sturdy and serviceable is the way to go when you BYOB (Build Your Own Bench).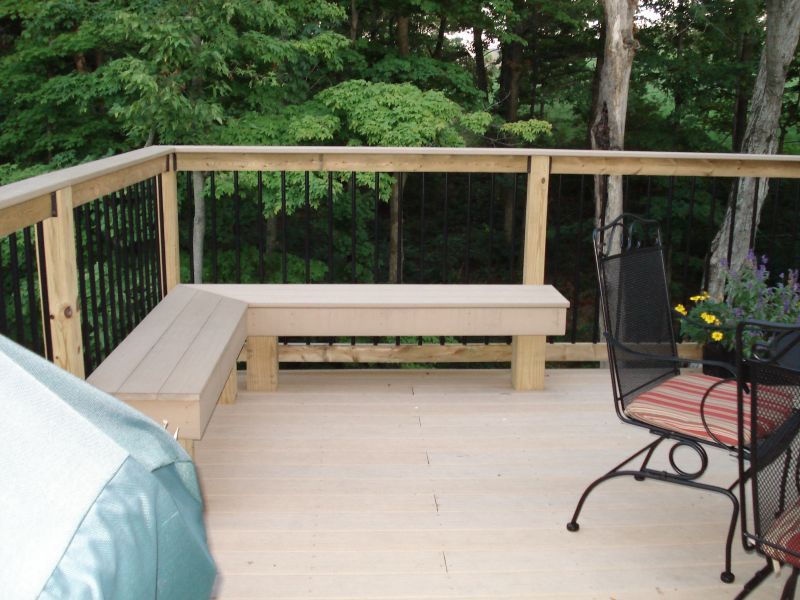 This stacked rock bench with a colored concrete top makes a perfect matched set with the central fire pit and the standalone bar. These materials will only become more gracefully weathered under assault from rain, hail, snow, sleet, and wind. Build once, enjoy for a lifetime.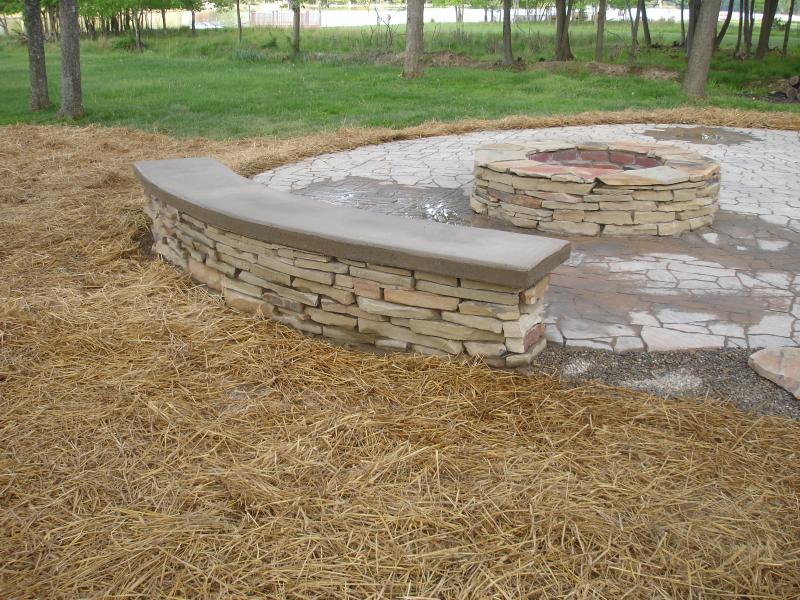 Speaking of Materials...
Some items just aren't made for the outdoor life. This adorable bench was rescued from a local "Big Lots" store. It needed a cushion, but the size of the bench seat was non-standard. Making a cushion seemed like a good idea. But these YardShare members found out the hard way that not all textiles are created equal. The cushion became extra cushiony but kind of gross when moss started colonizing it. These folks will be using a less organic outdoor vinyl when they reupholster this bench!