It's rare to find a painting that's sufficiently weather-proof to hang on an exterior wall. So, you've got to find other ways to deck these spaces with art. Metal work is nice, and so are tile murals. But there's nothing like a fountain to add sound and motion to your outdoor décor. If you don't have the space for a large, freestanding pedestal style model, you can affix a fountain directly to a wall.
Renaissance Rococo
This first wall fountain is part of a complex arrangement of art. It's surrounded by several intricate examples of bas relief (not to be confused with the charitable organization for fresh water fish). The mosaic embellishment on the wall and fountain is done in a style called rocaille. That's your new vocabulary word for the week, so see if you can work it into a conversation soon! The rocaille adornments are handmade by YardShare contributor Robert S. Thomas out of lava rock, marble, cut terra cotta tile, and shells. The fountain itself is a spigot and basin style that gives the whole area a historic feel.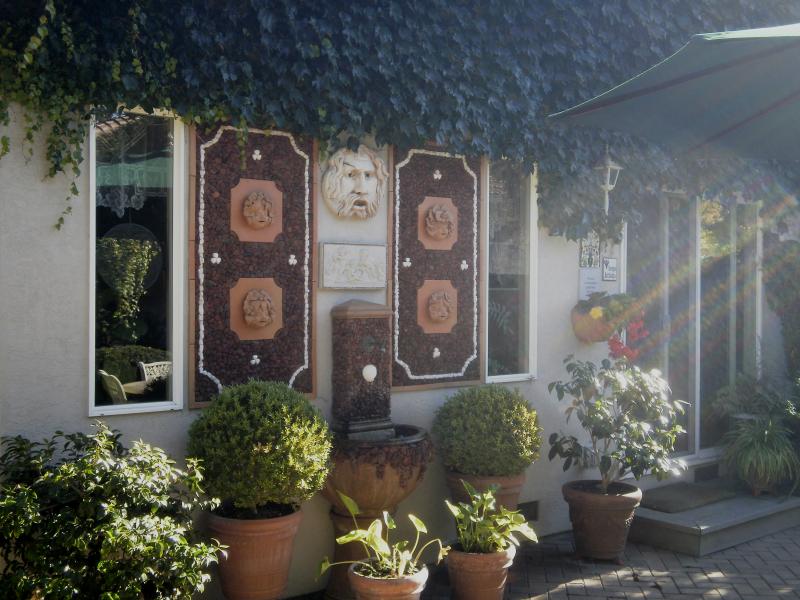 Two for the Price of One
A fountain doesn't have to be installed on a wall of your house. Any hardscape feature can serve as a support structure. Here's a fountain built into a wall behind a Jacuzzi. Combining a wall fountain with another water feature makes the plumbing simpler.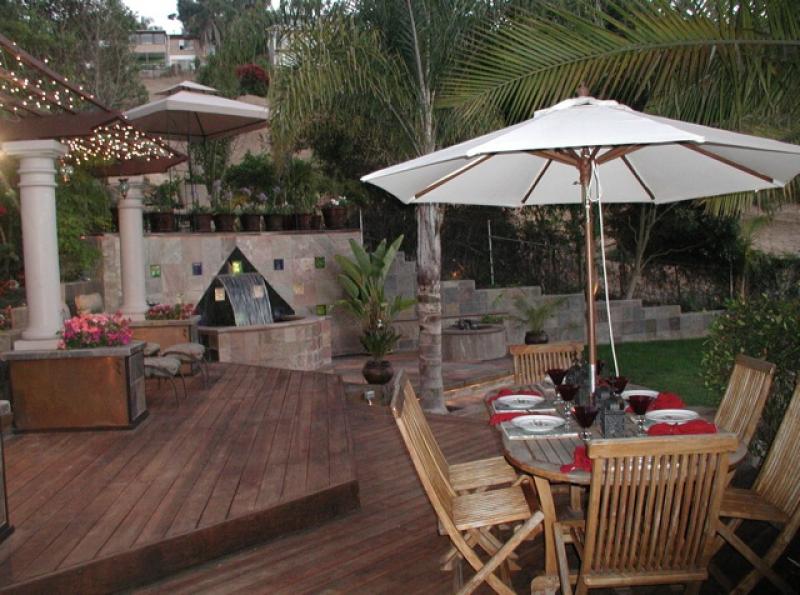 Bring Your Own Backdrop
This last wall has its own fountain built right in. It's a perfect accessory for a meditation garden rich with greenery. The upward lighting on the bottom basin is a warm yellow hue to mimic the last rays of the sun reflecting off the water. What's especially nice about this fountain is that it has a place for you to sit (if you don't mind getting sprinkled).