We all yearn for a room of our own, a little shed located outside, away from the main house. It could be an alluring destination for both practical and passionate endeavors, a place to escape from the demands of daily living, a place to meditate, to create, a place for personal enjoyment. It could be a hideaway retreat, an art or writing studio, a place to work on projects without interruption, an elegant or funky potting shed—just dream it and then make your plans.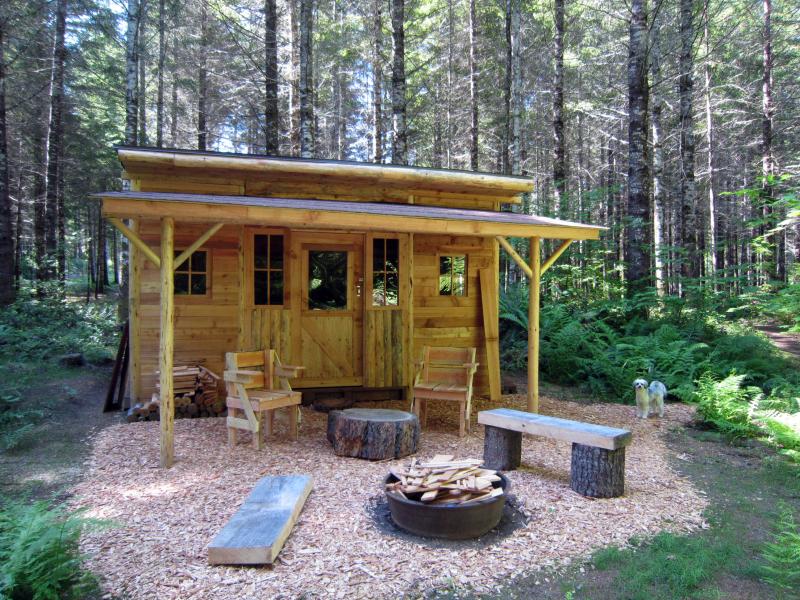 This little shed could be a freestanding structure, or it could be attached to a larger building, perhaps a garage or barn. Starting from scratch, you could design it to fit your needs—your desires. Or, if you're lucky enough to have a section of another building on your property, dust it off, spruce it up and stamp it with your own identity. Create your own dream shed.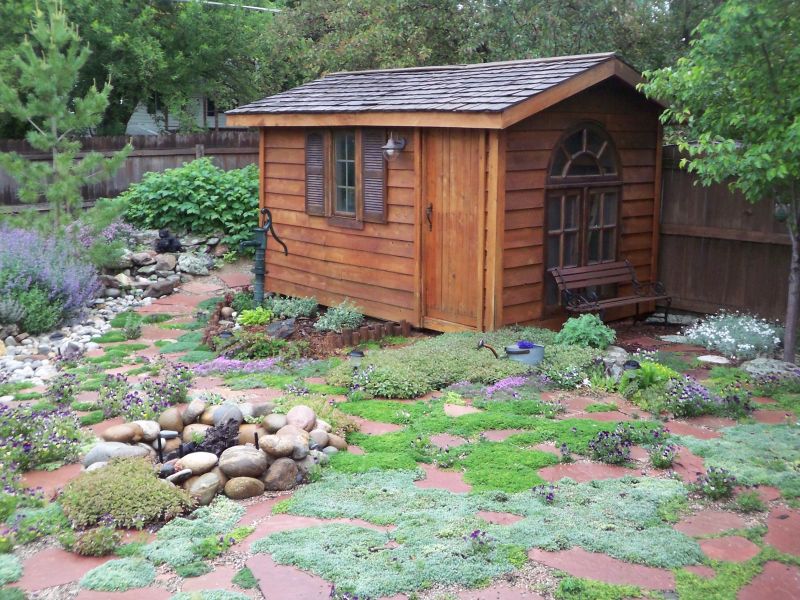 All you'll need are four walls, a roof, a door, and a window or two. Inside, outfit your small haven with comfortable seating and, perhaps, a place for a nap. Provide good lighting, shelves for your treasures or the tools of your trade—make it your ideal sanctuary. Paint the inside with your favorite color—tangerine, lime, or fuchsia—no color is too wild because it's your own space to do with as you want. Outside, give it a name and make a sign to hang above the door: Mary's Garden House; Crystal's Cottage; Garden Shed; The Chicken Coop; Harry's Hut—you name it! Add some window boxes and fill them with flowers. Make another sign to hang on the door knob with "Welcome" on one side and "Sorry, Busy" on the other.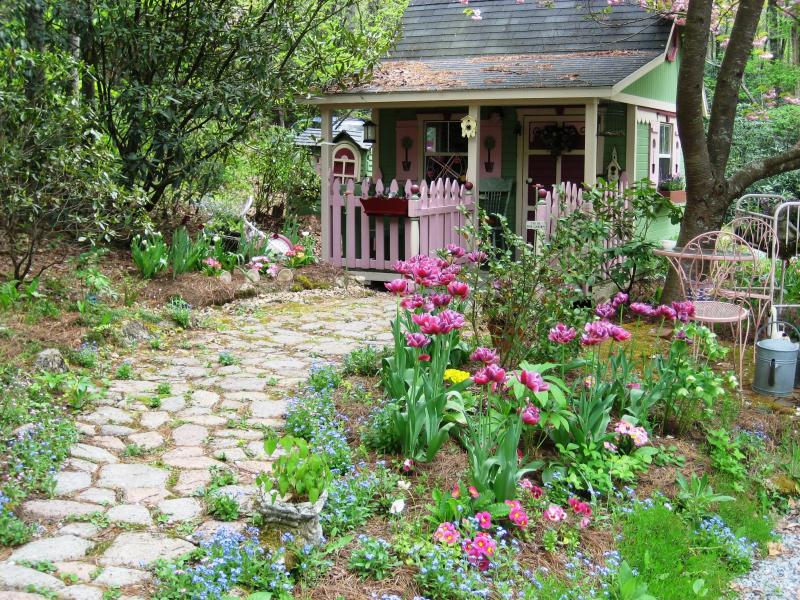 Although it may be just steps away from your back door, that short journey to your shed will take you miles from your everyday life. Upon entering your shed, you will begin to slow down; you will be transported to a simpler time and place, a place where you can discover—and enjoy—the happiness factor in your life.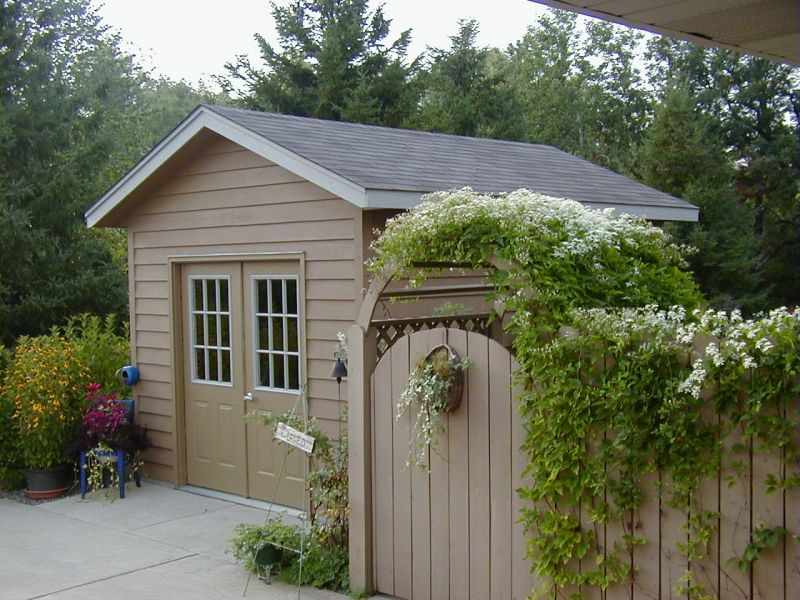 Whatever you choose to call it—a shed, a hut, a garden house, a folly or a shack—it will be a place of your own, a place where you can you follow your own dreams. Would you like a private place to sip tea, enjoy a glass of wine, admire the garden view, to paint, write poetry, or to sew, make quilts, jewelry, or birdhouses? Maybe a small gallery for displaying your personal art,a collection of something you adore, or a reading and planning room for creating your gardens. What is your dream shed, and how will you use it?