Ornamental grasses are multi-task plants: they offer attractive foliage, flowers and seedpods; their beauty is heightened by sunlight and they dance with the wind; they require little maintenance; they provide almost year-round interest in the garden—and—they are problem solvers for less-than-ideal sites in the yard. Yes! This spring, why not go out into your yard and make a note of all the problem areas in your landscape that could be enhanced with the addition of easy-care grasses.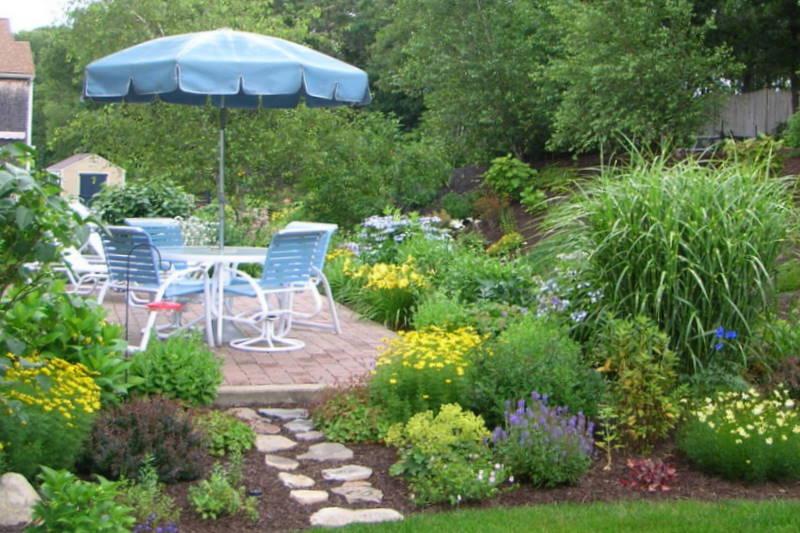 Planting on a Slope
Not all grasses are well suited for all sites in the landscape. A little research first to identify the attributes of different grasses is advisable. You may not want to turn loose a grass with wide-spreading roots in your flower beds or borders, but these grasses are perfect for planting on a slope; they will provide a quick cover and help to prevent erosion. They will also eliminate tricky, dreaded down-hill or up-hill mowing of the slope. Some excellent grasses for sloped areas include giant feather grass (Stipa gigantea), zones 7-9; or, as with most of these grasses, you can grow them as an annual in other zones; Mexican feather grass (Nassella tenuissima), zones 6-10; purple fountain grass (Pennisetum setaceum), zones 9-10; and Japanese silver grass (Miscanthus sinensis), zones 5-9.
Ground Covers for Shady Areas
Forget English ivy, pachysandra and common periwinkle—the traditional, over-used ground covers for the shade. Enliven a tree-shaded spot with a variety of ornamental grasses. Some good choices include tufted hair grass (Deschampsia cespitosa), zones 4-9; northern sea oats (Chasmanthium latifolium), zones 5-9; crinkled hair grass (Deschampsia flexuosa), zones 4-8; and bottlebrush grass (Hystrix patula), zones 4-9.
Large Yard; No Time to Mow
Spacious yards are wonderful; they create privacy and there's plenty of room for that late afternoon stroll. But wait! All that lawn and not enough time or energy for grass cutting! Relax. Plant wide expanses of ornamental grasses, mow a path and enjoy the walk. And forget about fertilizing and watering. Plant them in late fall or early spring to ensure a great start with adequate water. Many ornamental grasses are well-suited for this treatment, especially those with spreading roots. A few selections include purple pampas grass (Cortaderia jubata), scouring rushes (Equisetum spp.), Variegated manna grass (Glyceria maxima 'Variegata'), Japanese Silver grass (Miscanthus sinensis), fountain grasses (Pennisetum spp.), black bamboo (Phyllostachys nigra), golden bamboo (Pleioblastus viridistriatus) and cattails (Typha spp.)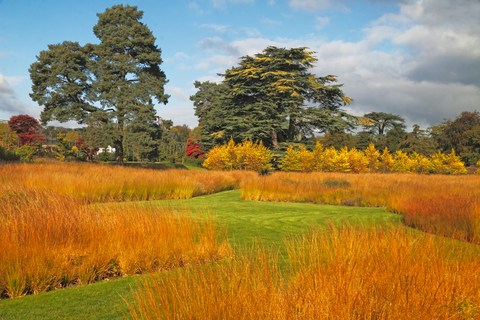 Hot, Dry Sites
There are many grasses that tolerate sun-baked areas. These grasses are also good choices for areas that get little, or undependable rain. So, if watering is not an option for you, consider the following grasses: pink or purple muhly grass (Muhlenbergia capillaris), zones 7-9; blue grama grass (Bouteloua gracilis), zones 3-10; Indian rice grass (Achnatherum hymenoides), zones 5-10; and Indian grass (Sorghastrum nutans), zones 4-9. If you live and garden in a dry-climate area, please consider the threat of wildfires. Don't plant these grasses any nearer than 50 feet to the walls of your home. Also, during "fire season," you may want to consider cutting down any grasses that have gone dormant to avoid the possibility of flying sparks igniting the dry foliage.