Sometimes, the innovative ideas YardShare members come up with are cool, and sometimes they are waaaay cool. If you enjoyed going to the drive-in movie theater in the good old days, you'll love what Bigdog from Shalimar, Florida has done with his outdoor living space.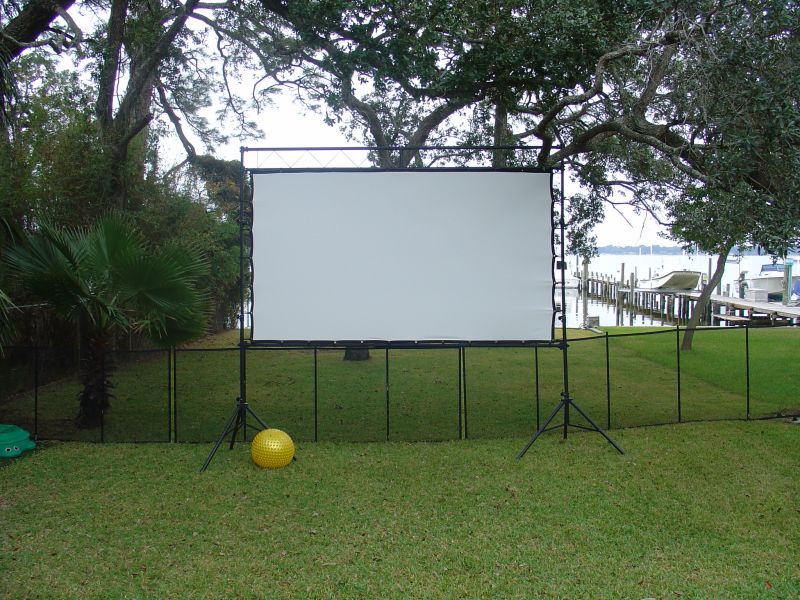 The Ultimate Open Air Theater
Don't go looking online to buy one of these – this outdoor projection setup is all constructed from scratch. The projector screen is made of blackout cloth (a vinyl coated canvas material). The edging material is strong marine webbing with grommets inserted. The whole thing's been attached with ball bungee cords to a frame hand built from aluminum tubing.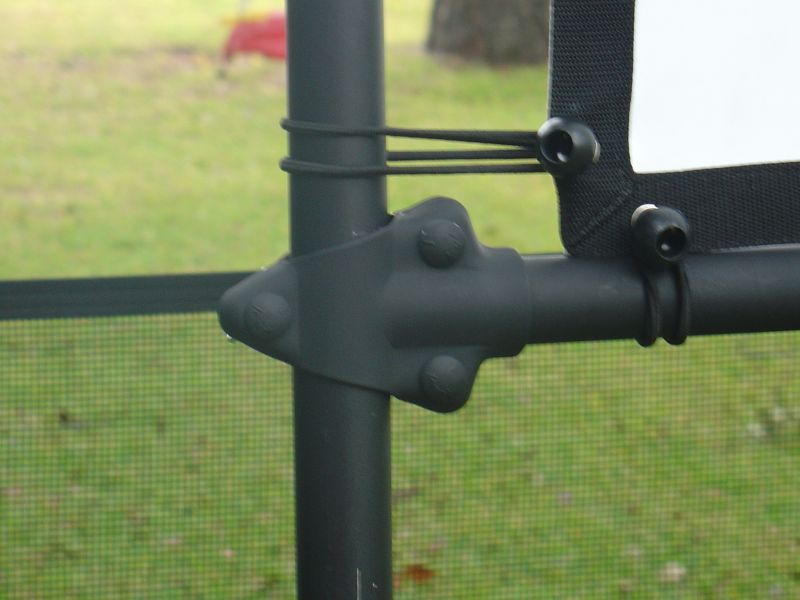 If you're handy with tools and know someone with a heavy duty sewing machine, what you've seen so far is probably something you could replicate. The genius is that it's not just cheaper than an outdoor plasma TV, it's even bigger – 6.5' x 11.5'. Guess the Bigdog wasn't exaggerating.
What about Sound?
You really don't want everyone huddled around the laptop trying to make out the words to the movie. So, unless you're into weird foreign flicks with subtitles, you need audio. Bigdog handled this by installing outdoor speakers and putting a remote control pad on his patio wall.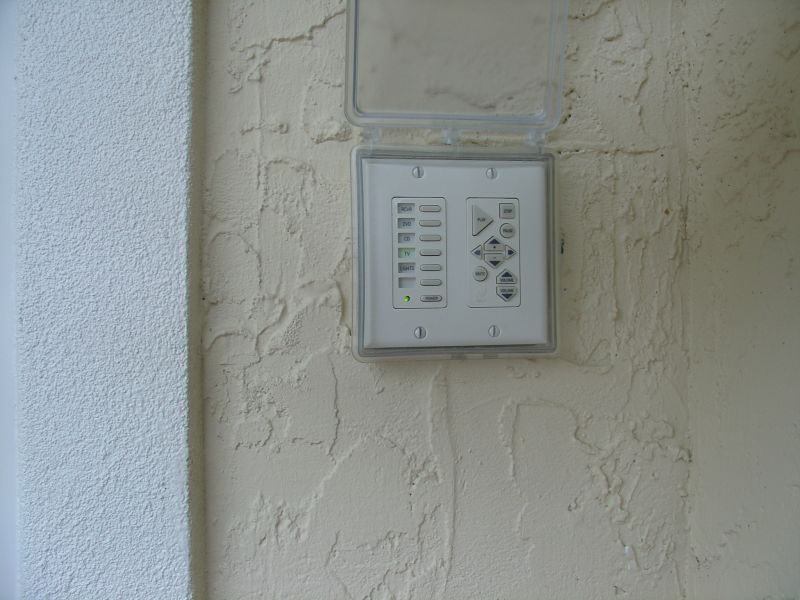 It can adjust volume and also pause, rewind, or fast forward whatever DVD he's showing on any appropriately programmed device. If you're not confident about your wiring skills, an electrician could probably do this for you in a jiffy. Then, all you've got to do is make the popcorn and invite your friends.