I grew up next door to a vacant lot. On any given weekend, it was a football/kickball/wiffle ball field, home to dawn-to-dusk "capture the flag" marathons, a BMX test track, an obstacle course, hide-and-seek homebase, or the site of our neighborhood Olympics. Maybe vacant lots are just rare these days… or maybe today's kids demand more than an abandoned field to play in. Whatever the reason, more and more folks are dedicating parts of their yard to the smallest members of the family. If you're looking at a backyard makeover, you're probably factoring in entertainment areas, cookspaces, and gorgeous planting beds meant to be admired from every angle. But what about the kids? Take a look at the ways that some members of YardShare Nation have included something for everyone. Slapping a playset in a grassy corner of the yard is easy. But for near-carefree maintenance and mowing, cordon off the ground under the playset and fill it with shredded mulch for soft landings. (Monkey bars over asphalt? What were our parents thinking?!?) From there, though, there's still more you can do. Why not outline that mulch pit with a wide, flat coping band of hardscape and turn it into a tricycle track? Now young riders don't have to be banished to the driveway.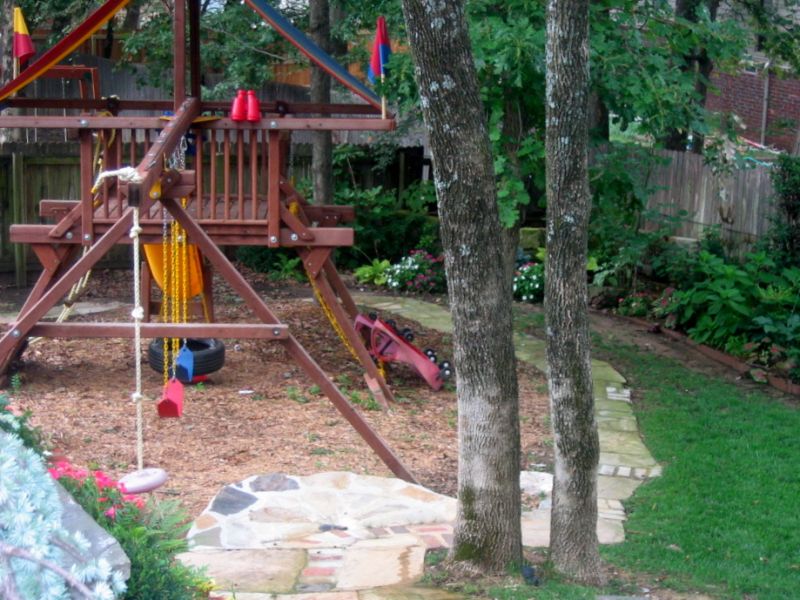 (Ann Simmons)
When I was 7, Mike Simpson was the coolest kid on the block because he had a playhouse in his backyard. (Never mind the time we "accidentally" set it on fire. Funny now only because no one got hurt.) The best thing for the adults about a playhouse is that when the kids outgrow it, it makes a perfect shed for storing tools or gardening supplies- I even know someone who modified theirs into a chicken coop! (Just keep the matches away from those delinquent little mothercluckers.)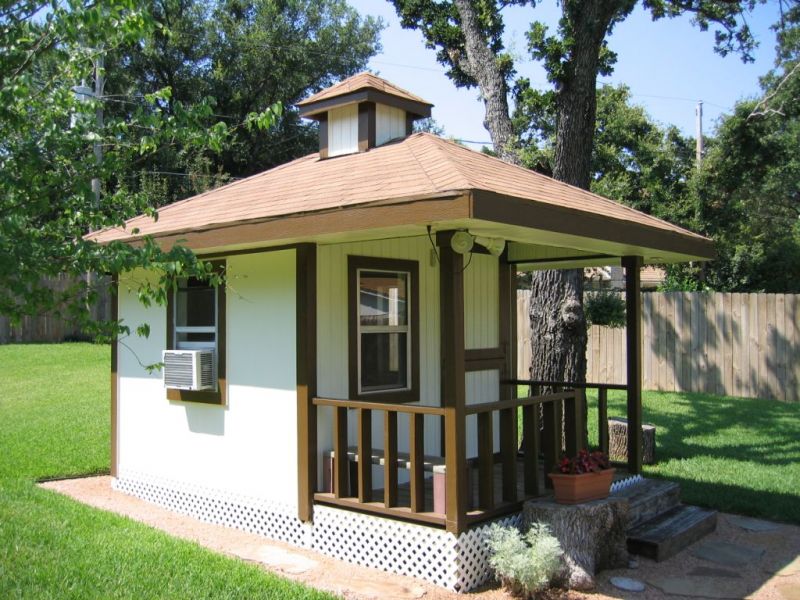 (Bob)
Treehouses are a quintessential part of childhood. Look around your property- there's probably a big oak that would make a darn fine treehouse for your little adventurers. Not sky-high about doing construction work up in the treetops? Build it on the ground around the trees- it's the same Swiss Family Robinson experience without the added altitude.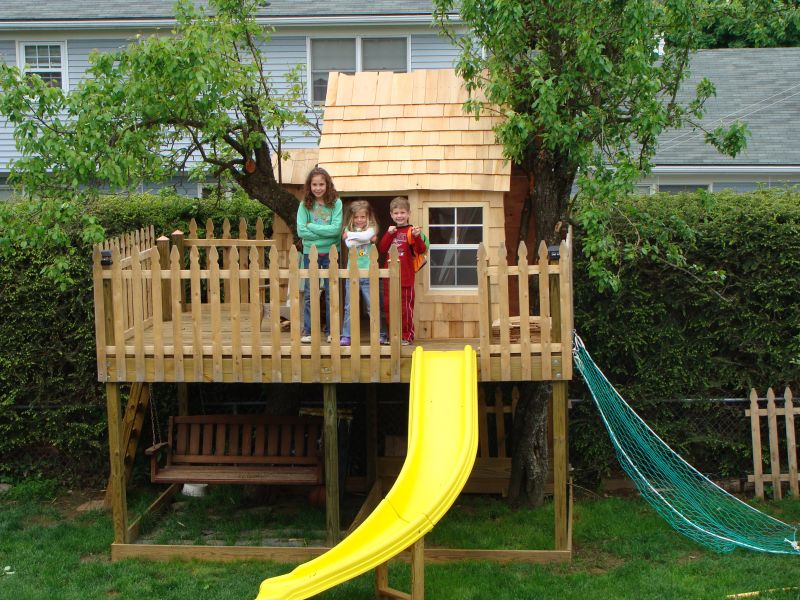 (Joshua Martin)
I don't know any kids who don't love the water. Sure, a standard-issue swimming pool serves the purpose, but why not go all out? Slides, fountains, and waterfalls help create a wet and wild time for everyone.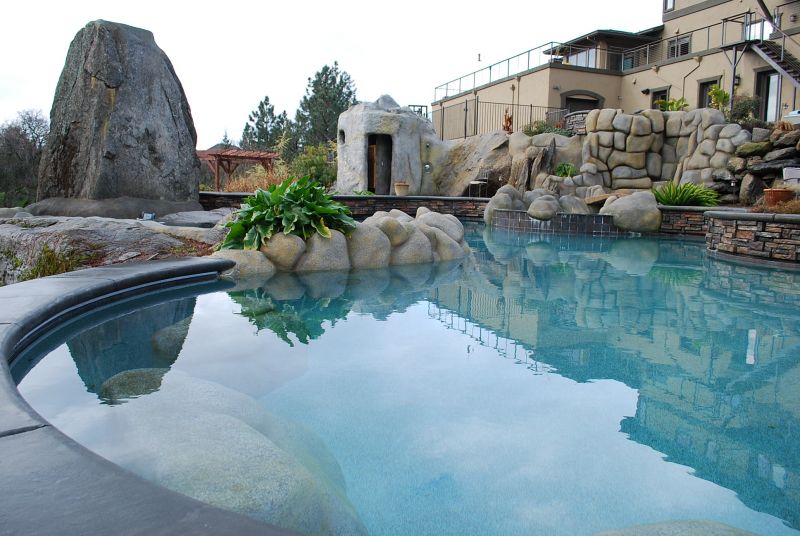 (TB Concrete)
Then again, if you have the acreage, an old-fashioned swimming hole leaves the landscape looking completely natural even when there is no pool party. Mother Nature didn't bless you with a pond of your own? Professional landscapers can excavate as big a hole as you want- you add the water.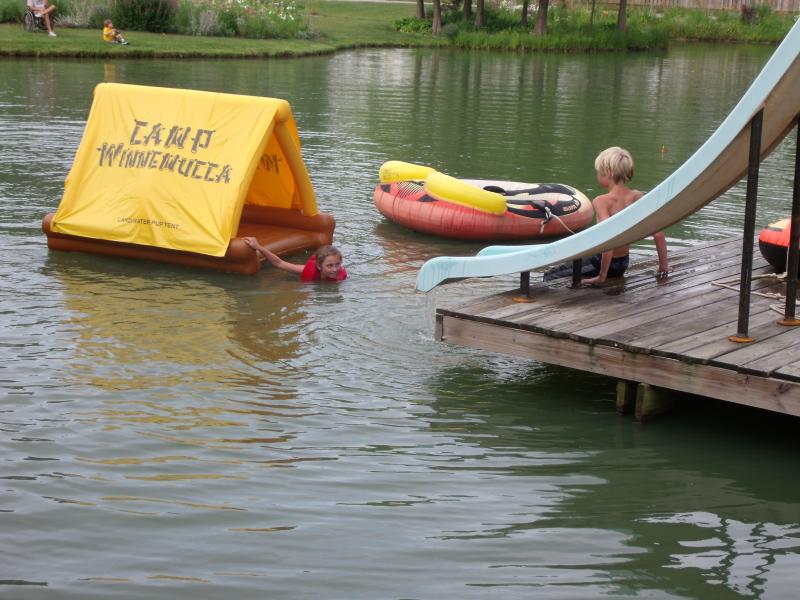 (Sam(Sandy))
But you don't have to have enough water to actually swim in. It only takes a little H2O to create a big splash, for rugrats and koi alike.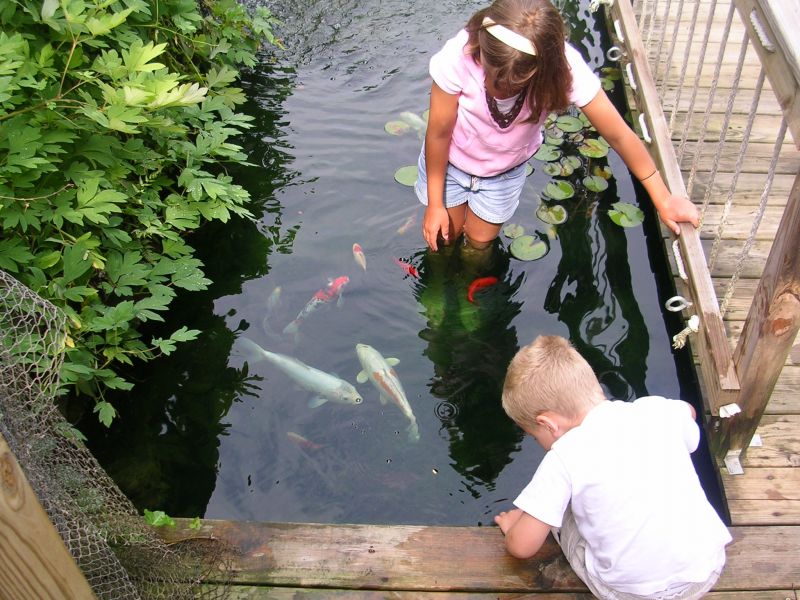 (Terry Nussbaum)
Maybe your little ones are into sports. Professionally-installed sport courts (for hoops or roller hockey) are becoming more and more popular, but you can score big on your own with just a few weekends' worth of work. Doesn't take much more than elbow grease to whip up a bocce ball court, a horseshoe pit, or a sand volleyball court.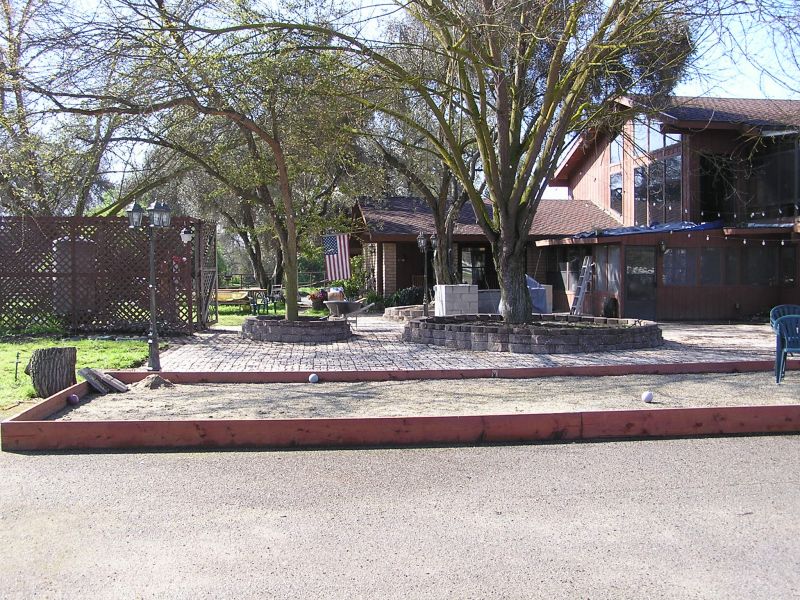 (Steve)
What about a sport that you'll want to take part in, too? YardShare men (and our golfing ladies!), I'm talking about a putting green. Go ahead and sell this idea to your significant other as a "putt-putt course for the kids." Stick a windmill or clown's face out there if you need to. But you and I both know that after bedtime, you'll be out there practicing your short game. That's an above-par idea if I ever heard one.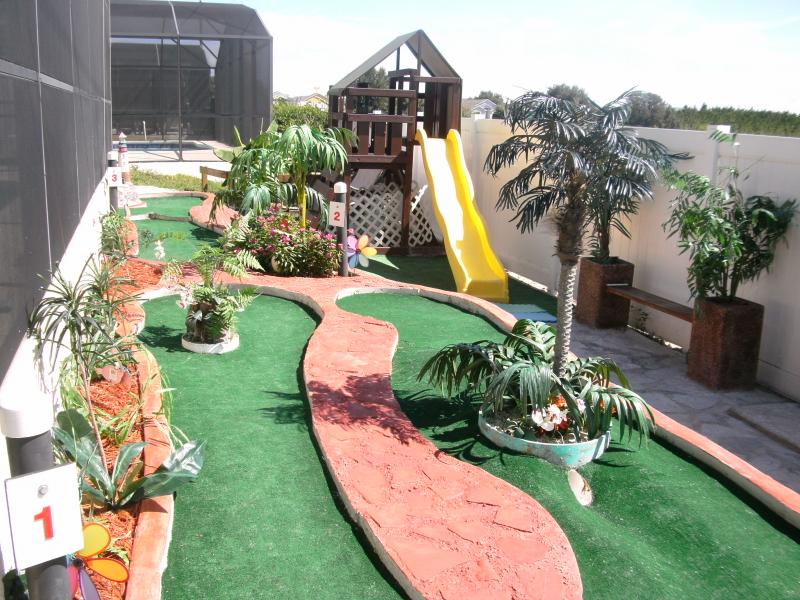 (Alicia Pabon)
But the child-friendly spaces in your yard don't have to look like kid stuff. Put in some winding pathways and colorful planting beds around that playhouse, give it a fresh coat of paint in some whimsical colors, and you have not only a gorgeous cottage landscape… but a "fairy garden" that your little princess will explore to her heart's content.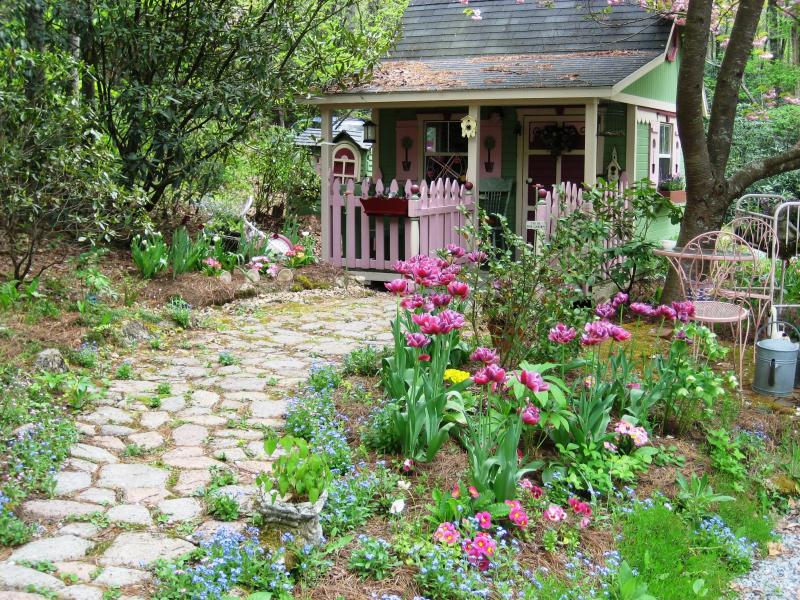 (Barbara Stanley)
Kids are fascinated by the magic of gardening. Even better if what they're gardening is something they can eat. My kids got a lot more interested in carrots, green beans, cucumbers, and tomatoes when they started coming out of our own veggie garden. Weeding, watering, and other garden chores become "playtime" without much salesmanship on your part… and the whole family gets to enjoy the fruits of the labor. Vegetable gardens are even becoming increasingly popular at schools a way for the faculty to take the lessons out of the classroom.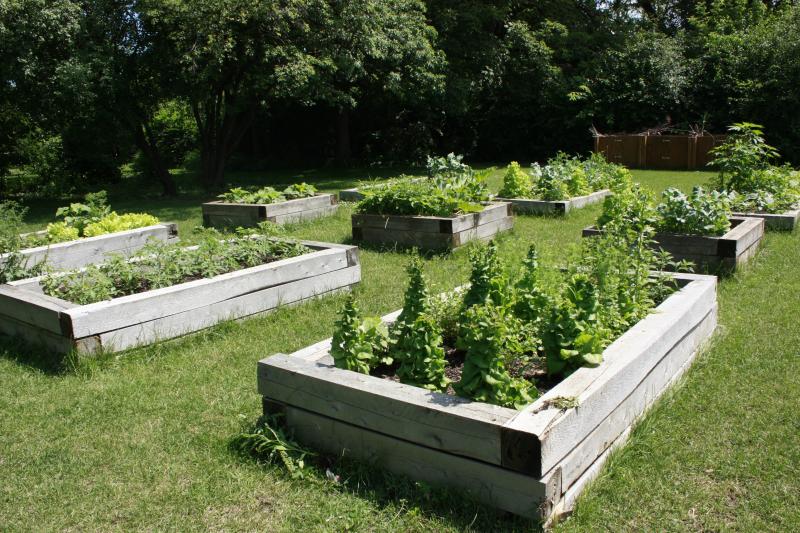 (Sarah Baranoff)
No matter what your kids are into or how much yardspace you have to dedicate to them, keeping your little ones in mind when designing a landscape can result in very big things.