While over a thousand YardShare members have used this site to proudly post photos of their own landscape transformations in the hopes of inspiring others, many folks have come here looking for inspiration of their own.  Surf around a while and you'll run across a few yards like the one shown in this series of pictures from pamclark: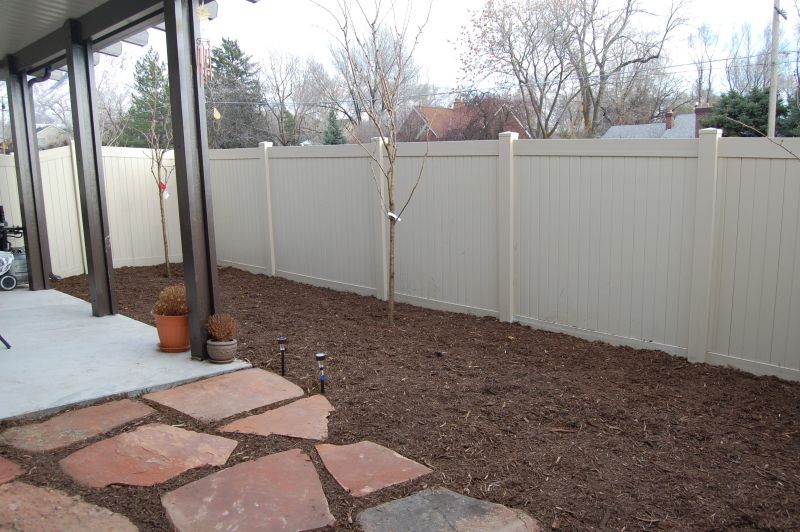 Her blank-canvas Salt Lake City backyard is displayed for all the YardShare world to see, with one single word of explanative accompaniment.  "HELP!" she writes.  So let's give it a shot and throw out a few ideas for Pam to get her wheels turning. The yard is obviously a small space.  But there are some simple tricks for making a Lilliputian lot seem roomier than it really is.  See the three trees that more or less make one long line down the length of the yard?  That kind of treatment unifies the space into one big entity.  Only, in this case, the yard is so tiny, it just reinforces the smallness of it.  As counterintuitive as it sounds, Pam might actually try to divide the yard into even smaller, more clearly-defined niches.  If you can't take it all in with one look, it creates the illusion that there's a lot more space.  Consider walling off the side opening of the patio to make that slab its own space, totally separate from the portion of yard with the basement window well and house facade.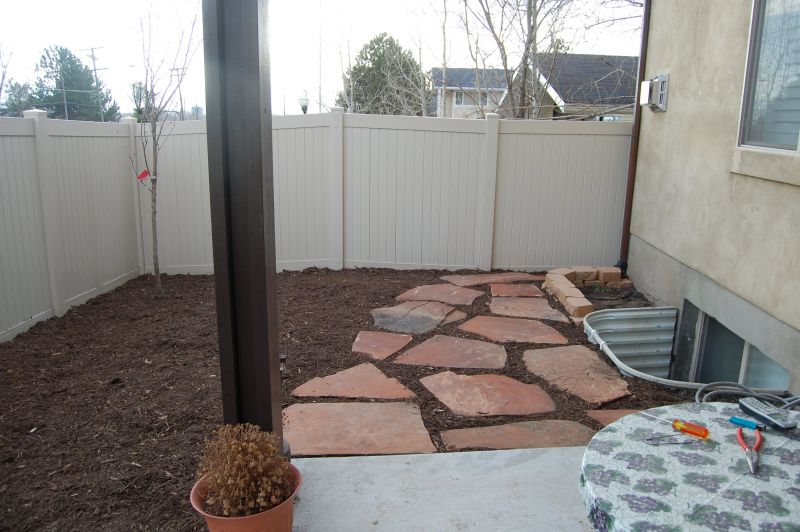 You could do this with plant material, like a low hedge, or completely block the view with something tall and super-skinny, like a sky pencil holly, which should do well in Utah, which looks to be Zone 5, 6, or 7.  Or try the approach that worked for cusoli in Pembroke Pines, FL and hang outdoor curtains: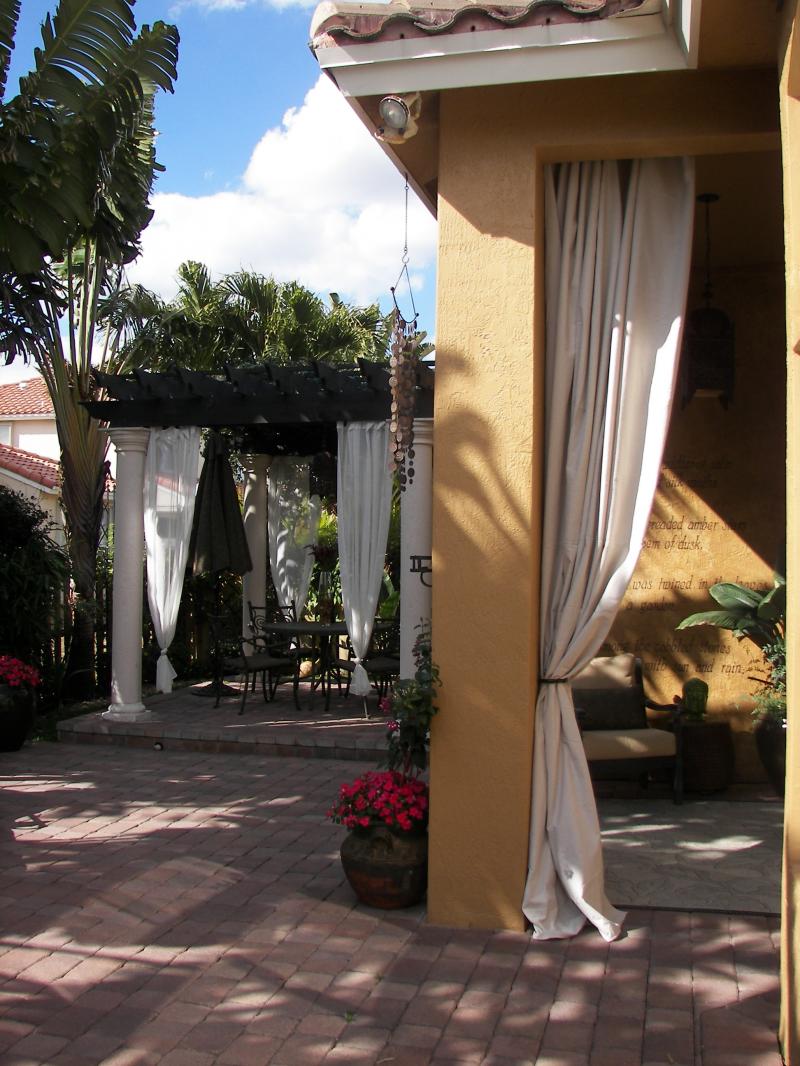 Mosquito netting looks cool, offers an interesting partially-obscured view, and makes the patio bug-free for dining and entertaining.  Or go the route that cusoli did and use basic drop cloths from a home improvement store. That basement window well is necessary and can't be filled in.  But it can be dressed up.  Think about painting it!  Choose a nice bright color or get creative with a funky design or mural.  It'll improve the view from inside the basement and turn a negative into a positive when viewed from the yard, too.  You can probably plant some trailing groundcovers around the perimeter and let the foliage creep over the sides for added interest.  Above the window well, Pam could even anchor a trellis against the house wall- under the house window- and plant a flowering shrub on it, like MLK did in Bloomington, IN with a clematis vine: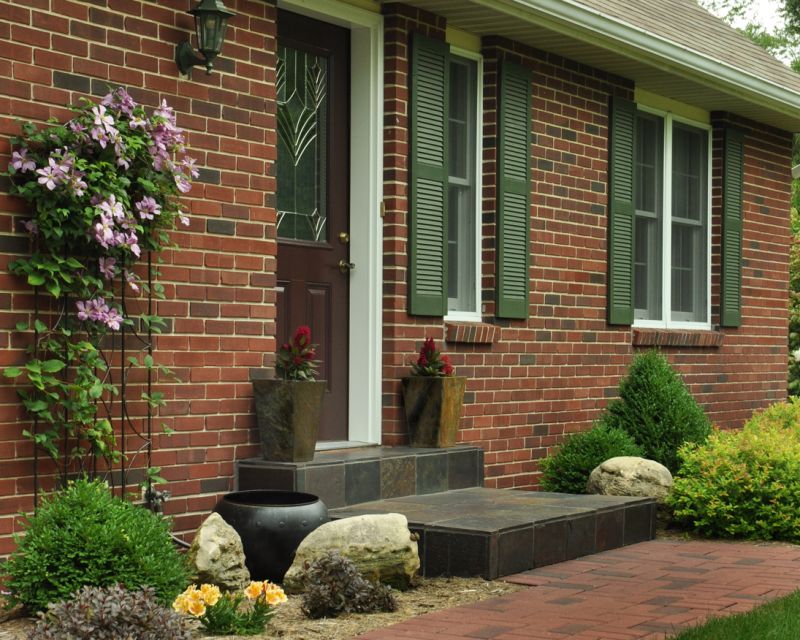 This technique, called espalier, will train the foliage of the plant along the trellis and eventually eat up that blank stucco wall. So we've got the patio walled off on one side and we've prettied up the window well and house façade.  Let's work on the far corner of the yard.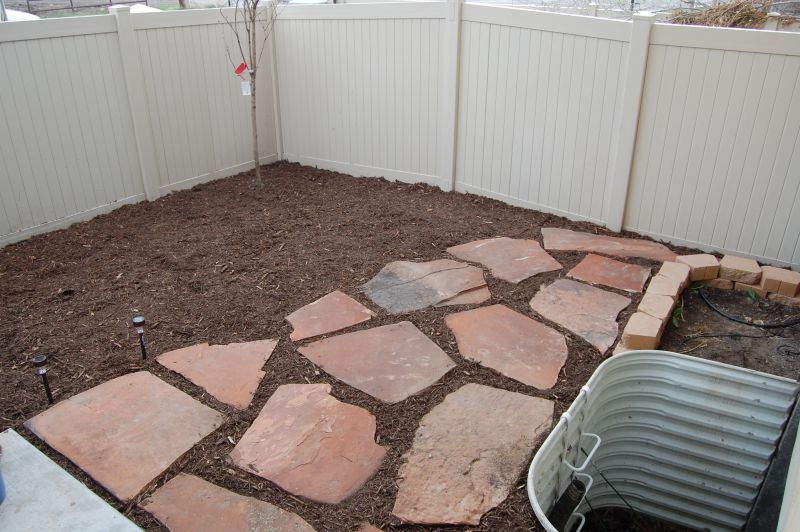 Maybe you rearrange those flagstones to form a walkway leading off the patio's long opening edge, weaving around the sky pencil holly wall and leading to the back corner.  From the patio, you'll see where the path starts but not where it ends, encouraging you to go do some exploring.  Now let's create something at the end of the path, a reason for making the journey.  How about a small self-contained fountain and an intimate seating area on a patio made up of those flagstones?  You could try an in-ground tub and fountain, but maybe some height would be good as a focal point, like the gorgeous piece of yard art used by sweetie in Prattville, AL: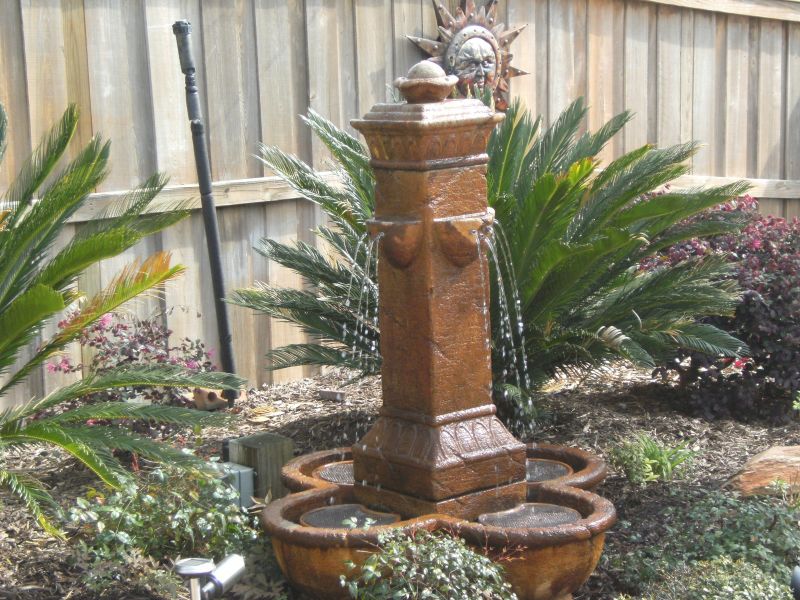 Speaking of yard art, that long fence (provided it's yours) offers a great spot to hang some interesting conversation pieces.  Try wall-mounted planters, hanging relief sculptures and artwork, yard sale pieces of kitschy bric-a-brac, or a quirky combination of all of the above. Now how about the opposite corner of the yard?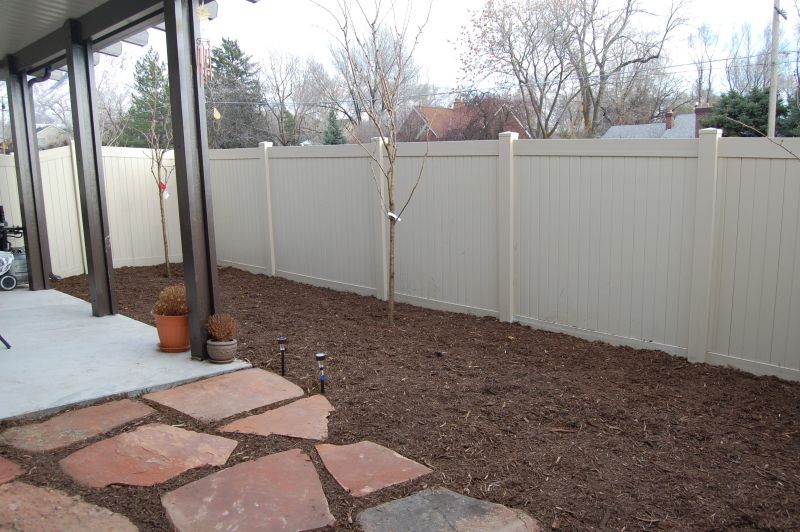 A low hedge along that wide opening of the patio creates separation but allows you to see over it, keeping the patio from being too cut off and claustrophobic.  That far corner of the landscape will be visible from both the patio and the fountain, so we need something attractive, something that draws you over to that spot and turns it into usable space.  How about something like this?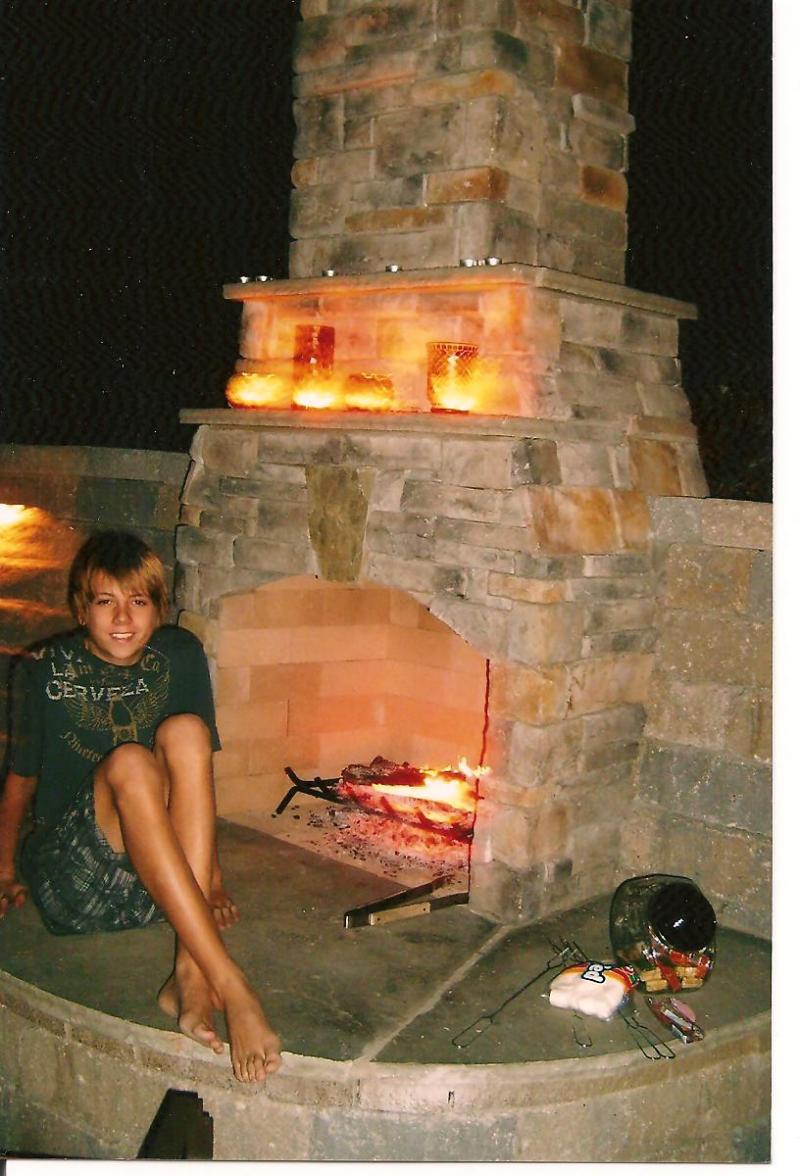 That fireplace, sent in by Jeff Cleary of Morristown, TN, is a great example of a simple fireplace kit.  They're available in some amazingly small sizes to fit just about any space, and would give Pam and her guests a warm and inviting way to use her small backyard on cool autumn evenings. A few colorful plants in some containers on the patio itself, maybe a stamped concrete effect on the slab, some easy-to-care-for no-mow perennials around the patios and pathways, and that Salt Lake City yard could go from boring and bland to bold and beautiful. What do you think, YardShare Nation?  Chime in and let's give Pam (and others like her) some more food for thought.  I have no doubt that her "after" pictures will turn around and be an inspiration for someone else, which is what this site is all about.