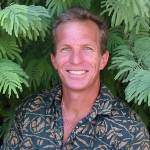 JSL Landscape
Landscape Designer in Scottsdale and Sedona Arizona.
Masters Degree Landscape Architecture
Licensed Contractor

Boutique Design-Build company with owner on site during construction. Looking for clients who want something out of the ordinary, creative, meaningful yet practical and affordable.
Expert Business
(480) 246-1400

Anything that can be built outdoors, I can design and get it built with my design abilities, years of experience and network of specialists. I am designer who happens to be a contractor not the other way around.

Can also provide out of state clients with designs. I just need a base map, some digital pictures and your climate zone.
My Yards
My Favorite Yards
JSL Landscape hasn't favorited any yards yet.