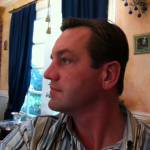 Christopher Lines & Associates
My name is Christopher Lines. I have been a Landscape Designer for 18 Years on the West Coast, with two studio locations: Walnut Creek Ca. and Carmel Valley Ca. I studied Art and Design at U.S.F., and the Academy of Art in San Francisco, and have furthered my education through the years , attending and teaching Genesis III Design courses, and Unique Lighting programs every year. My designs are uniquely tailored to each clients personal tastes, taking budget and materials into consideration. This ensures a landscape environment which is truly customized to the desires of my clients, making dreams into reality.
My Yards
My Favorite Yards
Christopher Lines & Associates hasn't favorited any yards yet.