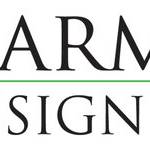 Harmony Design Group
Harmony Design Group, a New Jersey Certified Landscape Architecture firm, is committed to providing innovative custom landscape designs that indulge your senses and transform an ordinary yard into a breathtaking landscape oasis. We cultivate lasting relationships with our clients to create better lives and living environments, with emphasis on custom, quality design and workmanship. Our ongoing commitment to customer satisfaction and meticulous planning assures a finished product that will provide a life time of enjoyment.
My Yards
My Favorite Yards
Harmony Design Group hasn't favorited any yards yet.