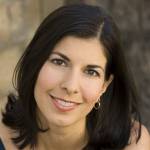 Gardenerd
Gardenerd offers a wide array of services: custom food garden design, gardening classes for all levels, plus consulting and maintenance for your organic vegetable garden. We help people grow food at schools, apartments, restaurants, commercial sites, community gardens, and homes.

Christy Wilhelmi is the driving force behind Gardenerd. She has over 18 years of organic small-space vegetable gardening experience and thrives on teaching others how to grow their own food.
My Yards
My Favorite Yards
Gardenerd hasn't favorited any yards yet.