Community Garden Pictures & Design Ideas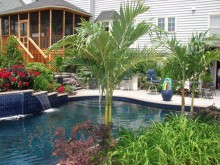 Most of the landscapes featured on YardShare are residential areas designed by homeowners (and they do a great job!) But we also get a chance to peek at how the other half lives, too. The concepts presented in these glamorous resort landscapes can be used to make your own yard look even better. ...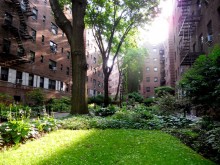 Having your own garden is a richly rewarding experience; but there's something even more enjoyable about introducing your friends and neighbors to the joys of landscaping. In the true spirit of YardSharing, some of our members are involved in creating and maintaining community gardening areas....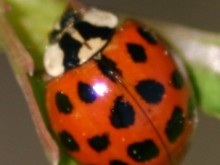 Beneficial bugs are nature's response to the pests that can plague your garden. These insect-friends include lady beetles (formerly ladybugs), green lacewings, assassin bugs, praying mantis, minute pirate bugs, ground beetles, syrphid flies, and predatory stinkbugs....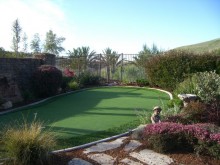 You'd have a golf course. Or, at least you'd have a putting green. Maybe just a mini golf course? If you've got a real tee time addiction, even just a coffee can buried in the ground might do....
Stacy Carpenter from Raceland, KY has a familiar dilemma. She bought a new home recently and wants to put her own stamp on the front yard landscape, but doesn't know where to begin. She's turned to the YardShare community for help, posting a series of photos and asking for suggestions....
I know what you're thinking! "Just another landscaping blog, right?" Wrong...sort of. Yard Ideas is not going to be a place where I sit here on my pedestal as the YardShare founder, passing along super important advice for how you should manage your yards. Nope…the theme of YardShare has always ...