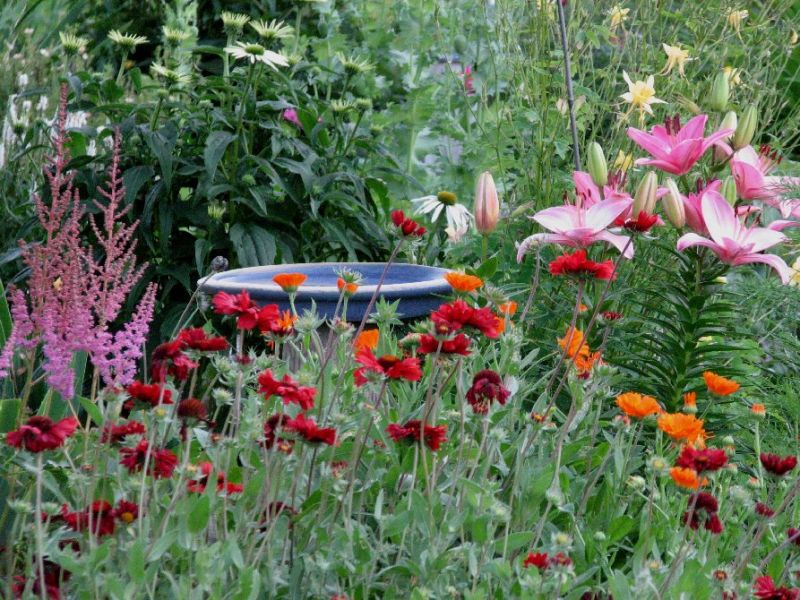 Why not create a garden of sensuous scents? A small plot in your yard devoted to only flowers that titillate the nose, that make you breathe so deeply that you're transported to a more restful, heavenly place. Create your garden of sensuous delights, add a bench or other seating and a small table upon which to rest your glass of wine, and you'll have your own scented paradise. Fragrance is at its height from spring through summer when the plant world is in great competition for the pollination of flowers, and that makes the garden a heavenly place in which to stroll and sit, especially in the evening hours. When locating your scented garden, think about areas where you can sit in late afternoon to relax and enjoy your handiwork in the garden. Your private sweet-smelling garden will soon attract other, beneficial visitors, for fragrance plays an important role in pollination. Insects are attracted to flowers by their smell, color and shape, or a combination of these.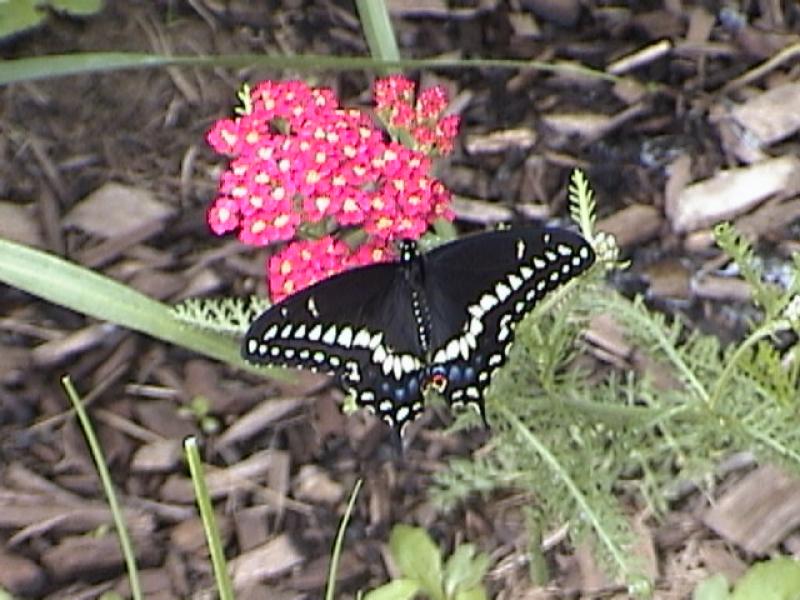 Night-blooming flowers have to work harder to attract pollinators because of low light or lack of light. Their "insect magnet" must be scent rather than color. Therefore, many night-blooming flowers are also fragrant flowers.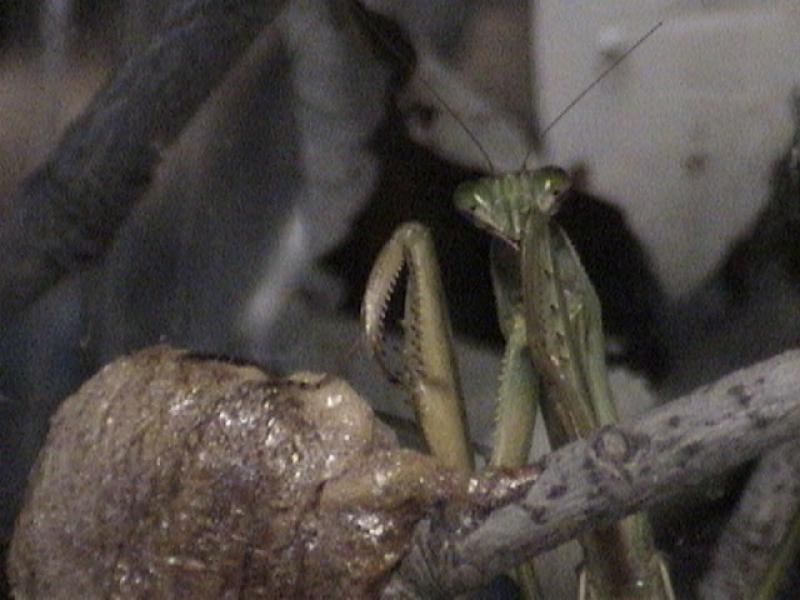 Sweet-Smelling Night Bloomers
Nicotiana (Nicotiana)
Annual. This is an excellent plant for night gardens. It blooms day and night, but its jasmine-like scent emerges after the sun sets. It's available in many colors, but white is best for night viewing.
Night Phlox (Zaluzianskya capensis)
Annual. With small purple buds that open to white, the plant grows to about a foot, making it ideal for the front of a border.
Night-Blooming Jasmine (Cestrum nocturnum)
Zone 8. Tender Perennial or Annual. The tubular flowers are tiny, but at night their perfume spreads up to 20 feet. The plant blooms from spring through fall and flourishes in containers, so place one near your evening retreat.
Evening-Scented Stock (Matthiola longipe tala bicornis)
Annual. Old- fashioned plants, especially well-suited to the cottage garden. The small (about 12 inches tall) purplish flowers emit a powerful fragrance at night.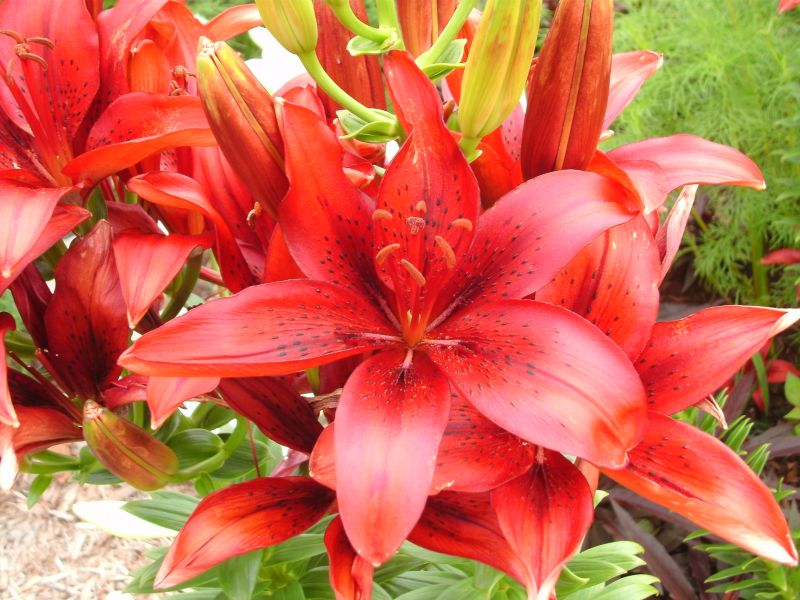 Lily (Lilium)
Zones 3 to 9. Perennial. Many lilies are fragrant, but the Oriental Hybrids, such as 'Casablanca,' 'Pink Ribbons,' and 'Stargazer' are wonderfully scented. Although the lily is not considered a "night bloomer," its fragrance continues to waft in the air after dark.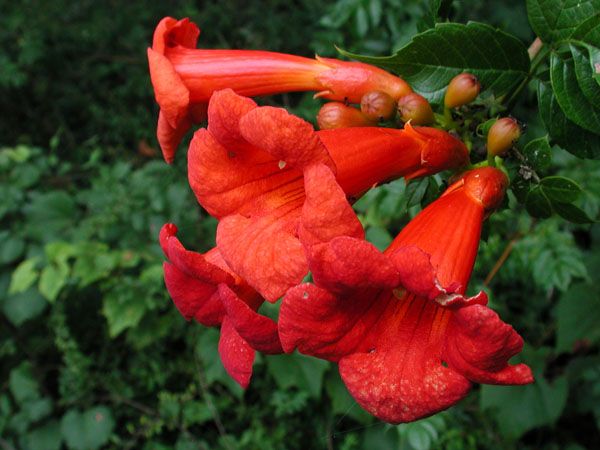 Sweet-smelling Vines
Honeysuckle (Lonicera fragrantissima Winter honeysuckle)
Perennial. Zones 6 to 10. Grows to about 8 feet. Creamy-white, sweetly fragrant flowers in early spring.
Jasmine (Jasminum polyanthum)
Perennial. Zones 7 to 10. Fast-climbing vine to 20 feet. Very fragrant flowers. Blooms in spring.
Sweet Autumn Clematis (Clematis ternifolia)
Perennial, to zone 6. It smells distinctly like fresh, powdery soap. Blooms in late summer with masses of tiny white flowers.
Sweet Peas (Lathyrus odoratus)
Perennial and annual. Most all zones can grow sweet peas as either annuals or perennials. Available in a variety of colors. Blooms in later winter or very early spring. Will not take extreme heat.
Wisteria (Wisteria floribunda)
zones 5 to 9. A vigorous grower, up to 25 feet, its flowers have an intoxicating scent. Violet-blue, pea-like blooms cover the vine in early spring.
Sweet-Smelling Shrubs
Daphne (Daphne species)
Zones 4 to 8. Perennial. One of the first sweet- smelling shrubs to bloom in late winter or early spring, depending on your zone. By all means, place it beside your bench. When in bloom, you'll be rewarded by its powerful, sweet aroma.
Gardenia (jasminoides)
Zone 4 to 10. Perennial. One of the best-loved shrubs for beauty and fragrance. Glossy, dark green leaves and brilliant white flowers that appear to glow in the night. There are many varieties, some extremely cold hardy.
Lilac (Syringa vulgaris)
Zones 3 to 8. Perennial. Lilacs make great privacy shrubs, growing up to 15 feet tall and 12 feet wide. Their nostalgic aromas in spring bring to mind old homesteads with yards filled with beautiful lilac shrubs.
Mock Orange (Philadelphus)
Zones 4 to 8. Perennial. Blooms in late spring, with a citrusy fragrance. Another old-fashioned favorite that Grandma grew.
Rose (Rosa species) Zones 3 to 9. Perennial. Fragrance is a primary reason for growing roses, but newer varieties have been hybridized for disease resistance and have lost their fragrance. Floribunda and grandiflora roses are heavily scented. Mister Lincoln, a hybrid tea rose, is both beautiful, with dark, red flowers, and also has a very heavenly aroma.