Having your own garden is a richly rewarding experience; but there's something even more enjoyable about introducing your friends and neighbors to the joys of landscaping. In the true spirit of YardSharing, some of our members are involved in creating and maintaining community gardening areas. Urban neighborhoods are ideal locations for joint landscaping ventures. Even if only a small percentage of your neighbors participate, there are many hands to make light work of lawn and garden care.
Where There's a Will, There's a Garden
This community in central Queens, New York was host to anemic turf that got shaded out by trees and 6 story buildings on all sides. Obviously, it was time to put the 'gardens' back in this Kew Gardens neighborhood. Landscaping designer Renata got to work and turned this locale around with delightfully furnished beds. She says that no one notices the lack of lush lawns anymore.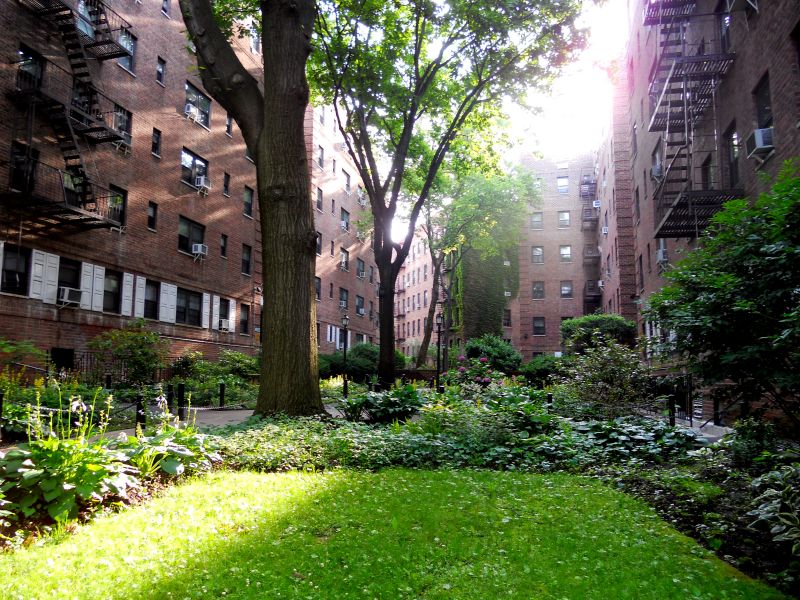 This isn't just a pretty place to stroll. It's a real working garden. There's a compost heap in the back to recycle the organic material collected throughout the year back into the landscape. This approach cuts down on the money spent on fertilizers to improve the soil. It does mean a few strong volunteers will need to take care of turning the compost to keep it rotting along at a reasonable pace.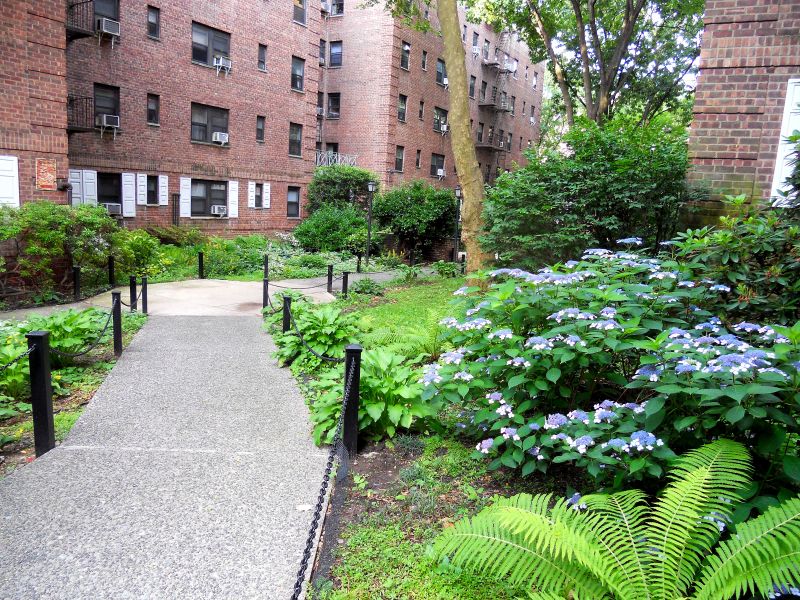 Raising Kids Right – With Green Thumbs!
This public high school in Chicago is preparing kids to be future YardShare members. Instead of having a sports field, the school uses its available property for a community garden. The landscaping includes a real outdoor classroom in this "outdoor classroom". It provides a space to sit and enjoy nature and listen to lectures (or covertly text classmates while pretending to listen) when the weather cooperates.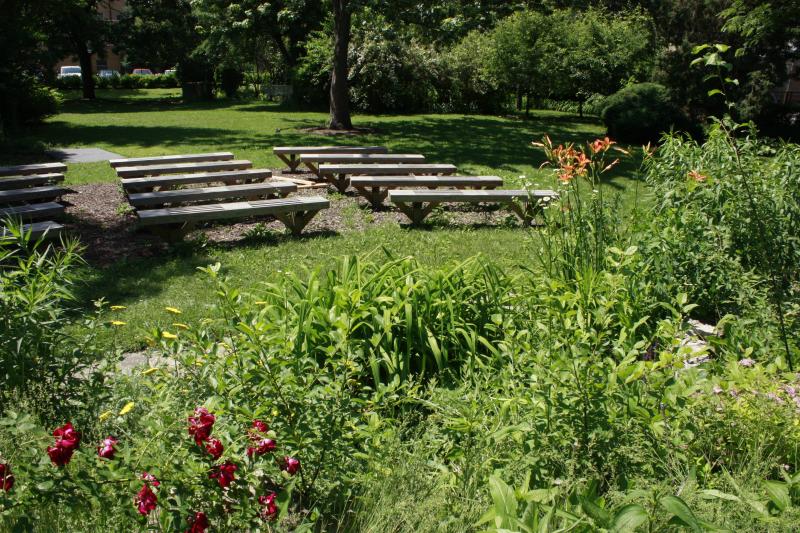 The raised garden beds are a recent addition to this school garden. Lettuce, strawberries, tomatoes, and more are available for the picking here. The school cafeteria won't have to settle for calling French fries and ketchup "vegetables" with this bountiful backyard harvest at the ready.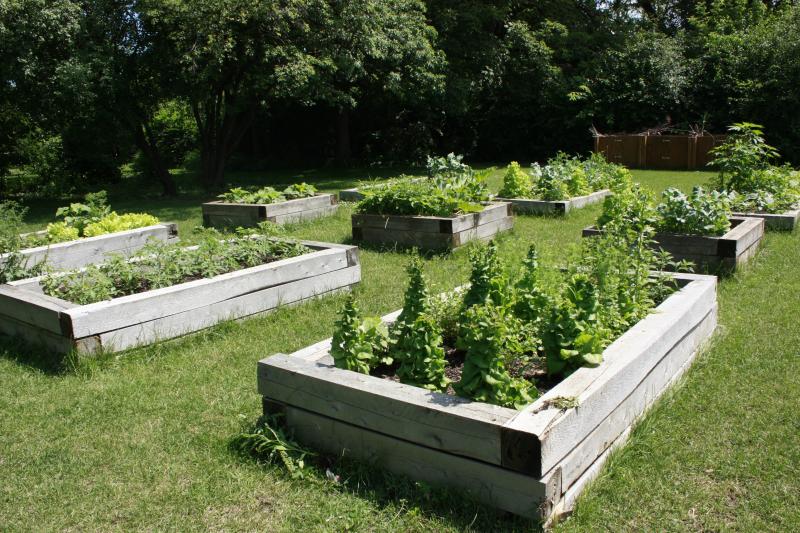 This place also serves as a memory garden. Here, you can see a tree planted in honor of a former principal who passed away. Creating and tending these special places helps bring communities closer together through the years, generation after generation.