Whether your yard is naturally sloped or if you want to add height as a design ploy, terraces offer a very flexible landscaping solution. They've been used for thousands of years in disciplines ranging from agriculture to architecture. Terraces are still popular today – as you can see from the collection our YardShare members have posted:
When is a Wall Not a Wall?
This design clearly demonstrates the difference between a simple retaining wall and a true terrace. No railroad ties for these homeowners! The gorgeous stone terrace wall is topped and bordered with lush foliage. It doesn't look like they were trying to cover up a functional piece of their yard infrastructure. Instead, they are framing it and drawing attention to the quality of workmanship and materials.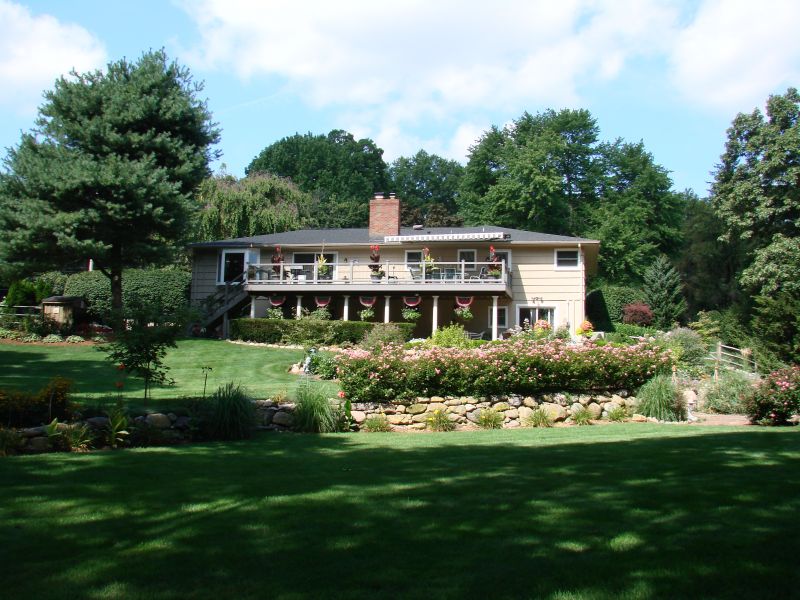 Here's one more pic from this project – a quaint flagstone staircase that connects the upper level with the lower level. It's certainly a more graceful way to descend than hopping off the edge of the terrace wall.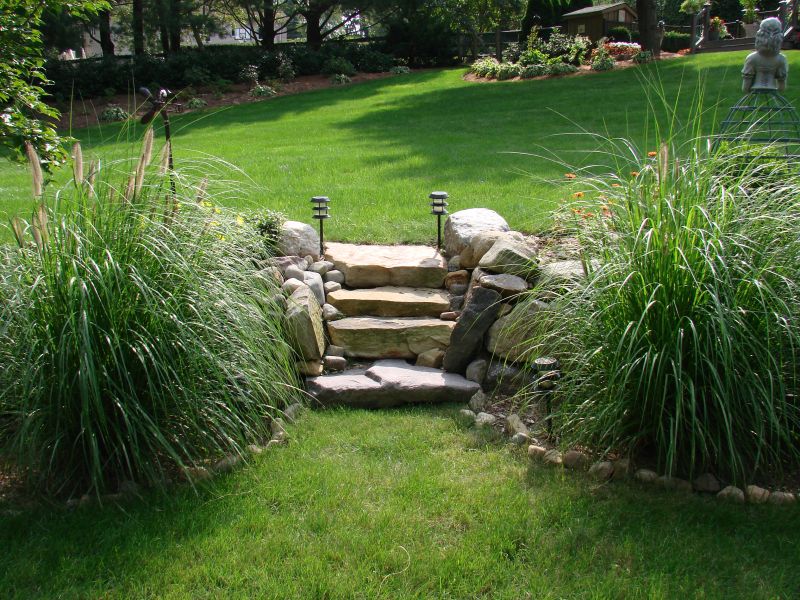 Falling Like the Rain
This terrace design is structured around a waterfall. The abrupt stair-step effect created by the stacked pavers stands out in stark contrast to the natural, jumbled appearance of the river rock in the water feature. What's really impressive is the geometric intricacy of the wood decking. Not only does it have an enormous number of angles and levels, it was also constructed to accommodate a couple of tree trunks. That certainly wasn't a weekend home improvement project!