Blue (and shades of blue) is one of the most restful colors in the garden. Imagine fields of bluebonnets or the purple haze of lavender (another shade of blue) in bloom. You can have the same calming effect in your yard through the growing seasons by planting flowers of pure blue and shades of blue.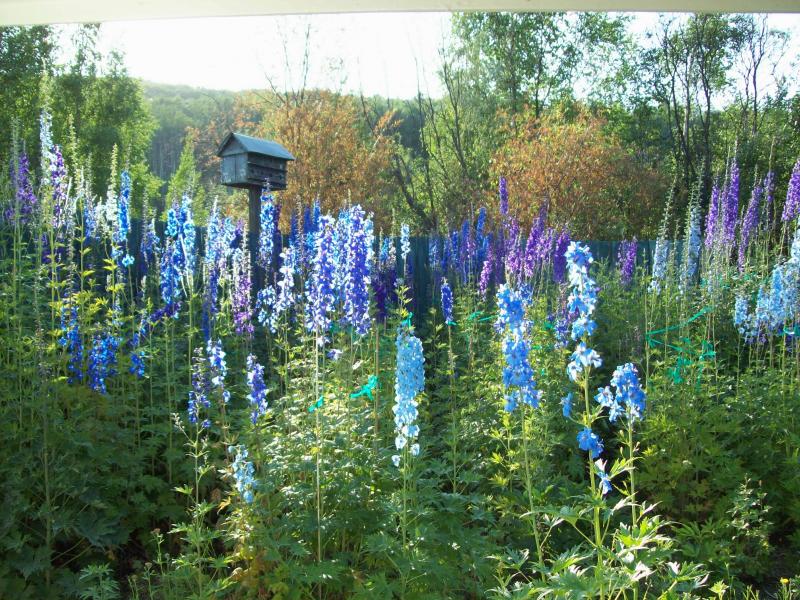 Blue blends with almost any color. To make a knock-out composition, add touches of yellow or orange. Think blue hyacinths underlying yellow tulips for a spring explosion! For a brighter summer, plant blue morning glories to twine up bold, yellow sunflowers. And during a crisp fall day, enjoy the beauty of a flower border with Russian sage (Perovskia) backed by towering swamp sunflowers (Helianthus augustifolius).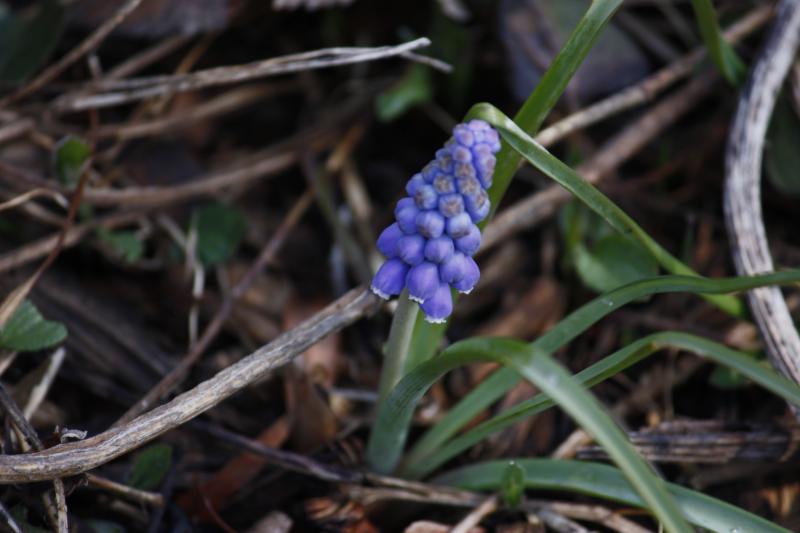 Blue will also blend with red—sometimes a difficult color to use in a flower border because it can be overpowering. But when using blue with darker colors, go for a lighter blue, one that will cause the darker-colored flowers to illuminate.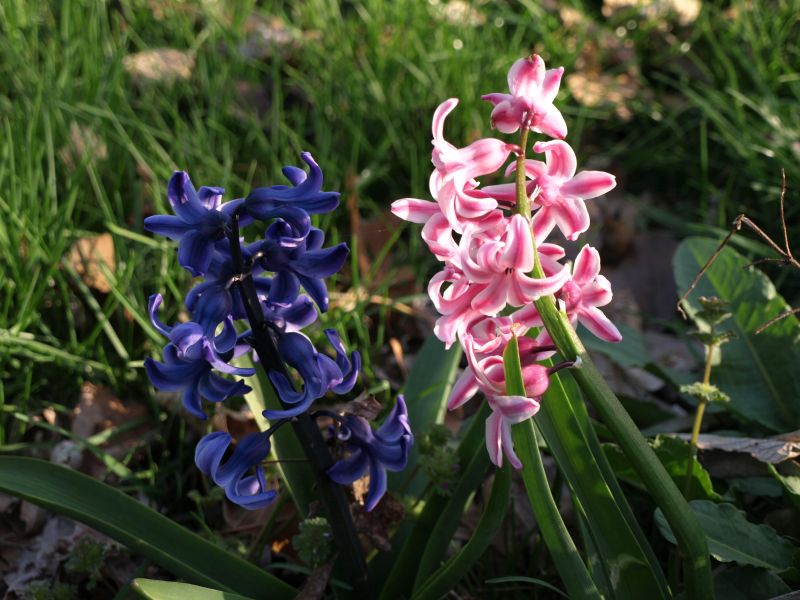 The eye is more sensitive to blue at dusk, in the soft, half-light. The blues in your garden will gain intensity at that time of day because the early evening blue light enhances the blue of the flowers. Plant blue-flowering plants, or arrange potted plants containing blue flowers with touches of white and gray, around your outdoor dining places or places you often sit after your just-before-dusk garden tour.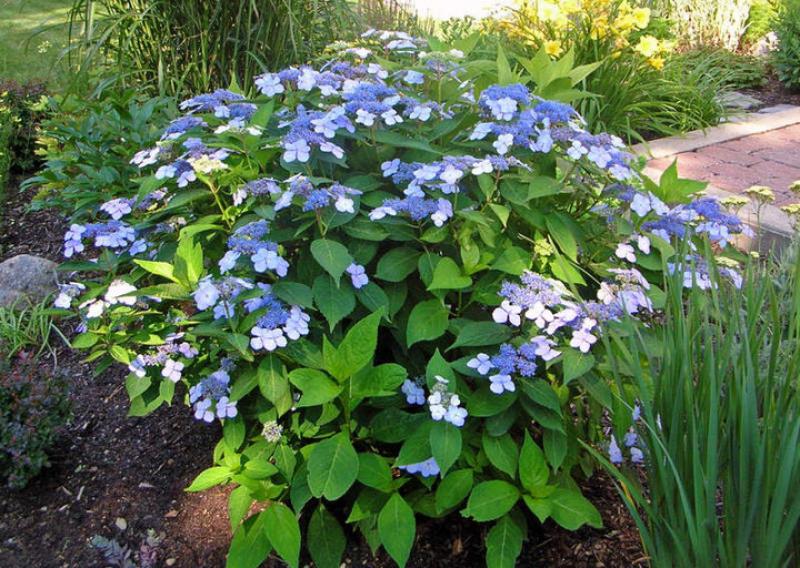 Blue is a sought-after color by many gardeners. There are a number of websites dedicated to blue flowers, including
http://www.blueflowers.net
and
http://www.rose-gardening-made-easy.com/types-of-blue-flowers.html
. Planted alone in a bed, blue seems to disappear; but add it to other color combinations and the garden will sparkle. So add a little blue to your yard for that extra "zip."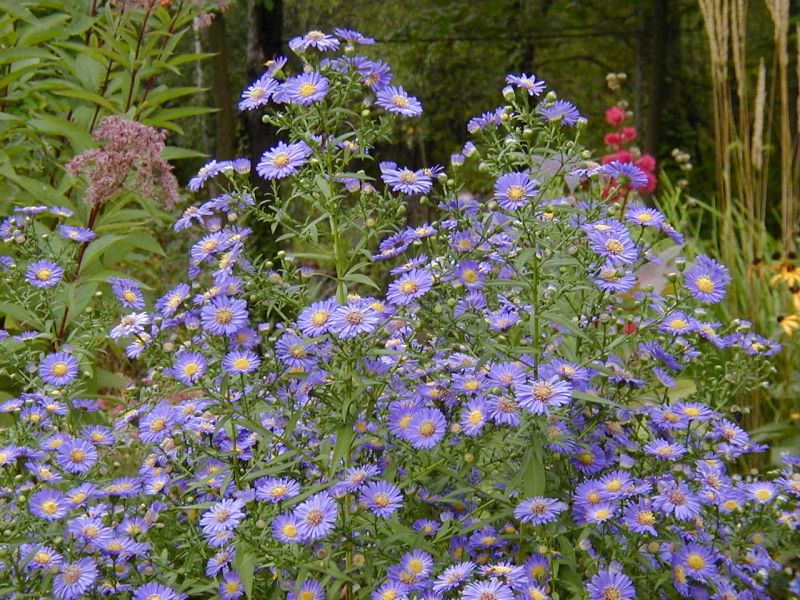 Here is a list of blue-flowering (and shades of blue) plants, both annuals and perennials. The types of blue flowers in this list are a wide range of tones of blue—from real sky blue (Corydalis) to mid-tone blues (viola) to darker violet blues (agapanthus).  Did we miss any? Let us know in the comments.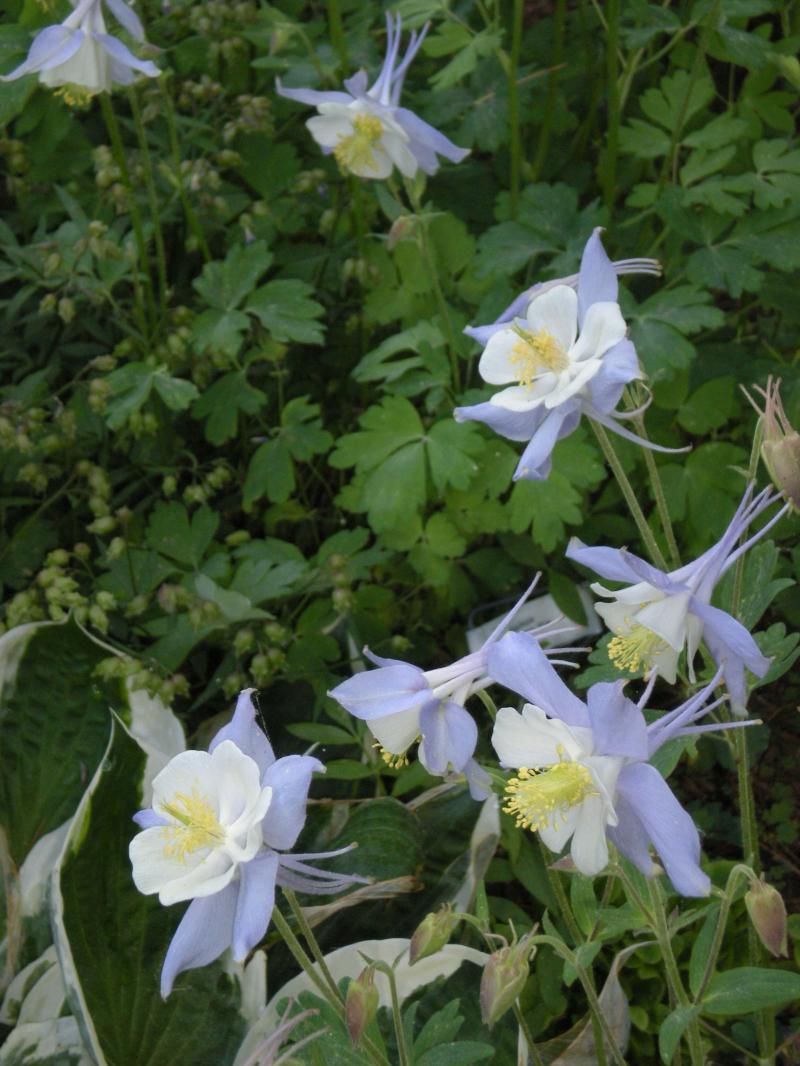 Annuals:
- morning glory - salvia - pansy - love-in-a-mist - lobelia - larkspur - forget-me-not - bachelor's button - baby-blue-eyes - periwinkles - petunias
Perennials:
- hydrangea - lavender - baptisia - campanula - columbine - Russian sage - veronica - blue flax - stokesia - foxglove - ajuga - buddleia - delphinium - monarda - phlox - clematis - blue hibiscus - gentian - Himalayan poppy - viola
Bulbs:
- grape hyacinth - Greek anemone - Spanish bluebell - dwarf crested iris - agapanthus