A living or "green" roof is becoming an eco-status symbol with corporations across the U.S. A soil and plant-based roof minimizes water runoff, reduces the urban "heat island" effect, and helps protect against soil erosion. Some homeowners are taking the trend residential as well. However, a garden on the roof can be heavy stuff. It may require retrofitting the roof substructure to make it able to bear the extra weight. That's one reason to think about trying your hand at a less ambitious re-roofing project first.
California Roof Garden
Here's a small cabana that serves as an art studio outfitted with a living roof by YardShare contributor Avant Garden. The pitch of this roof is very shallow, making it ideal for a green roof with no soil stabilization measures required.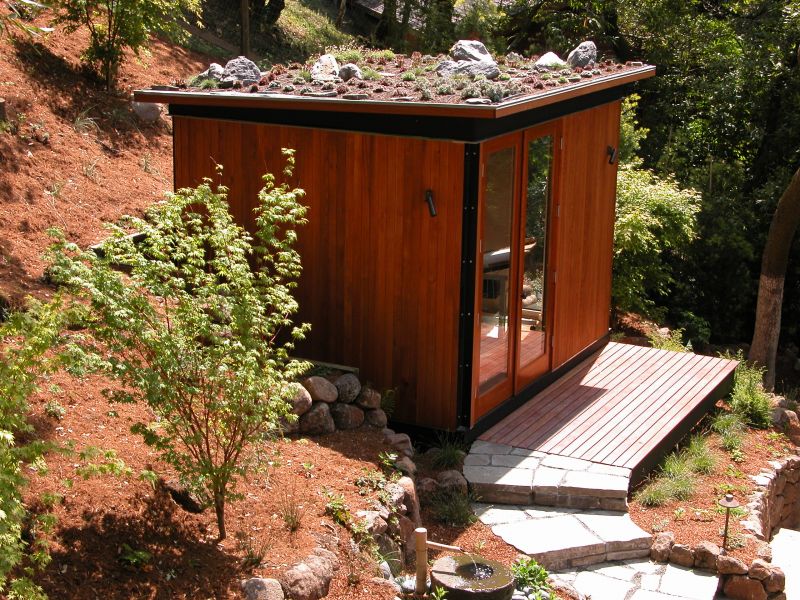 It features more rocks than greenery, but it appears to be mimicking the surrounding natural landscape. Using native plants in a roof garden can reduce the need for complex irrigation. Ideally, once the vegetation is established, it should get all the water it needs from the rain. There are also a number of varieties of sedum (a succulent plant) and mosses that thrive in a wide range of climates. Most prefab green roofs sold in already-planted modules that can be plugged into a roof for immediate "greening" are sedum based.
Where to Learn More
The
Pomegranate Center
has a free DIY manual with lots of great information for first-time living roof enthusiasts. They recommend starting with a shed before moving on to your house. If you try this, be sure to take pictures to share with our readers here. By the way, letting your gutters get so clogged that they start sprouting weeds doesn't count: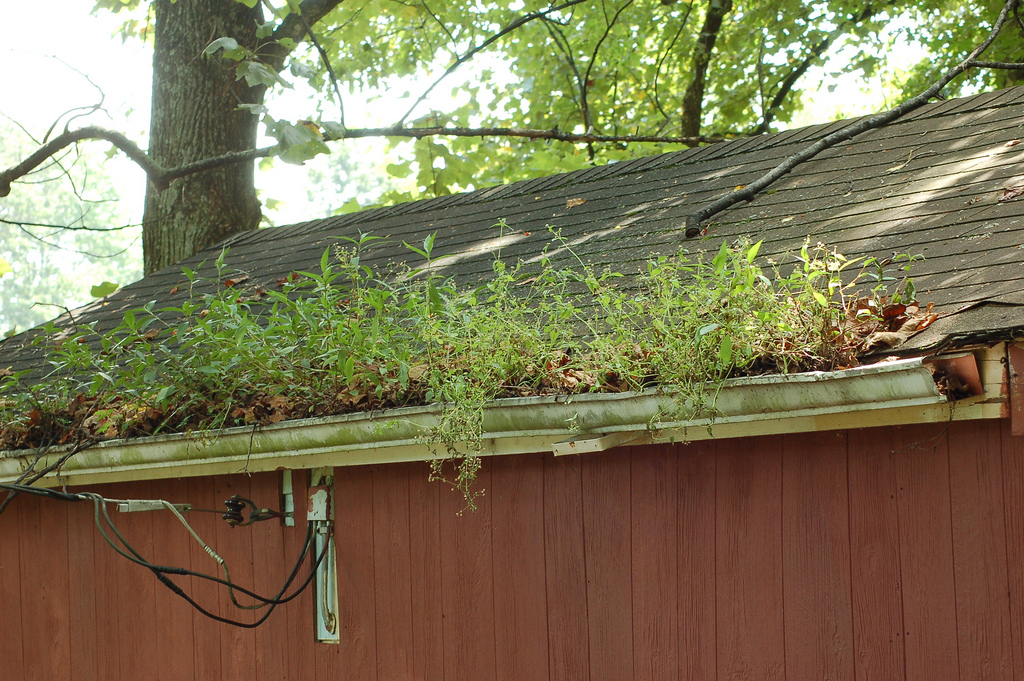 (cc license courtesy of flickr user A. Drauglis Furnituremakers)