Vonnie from Texas has the right idea when it comes to creating a private patio space that doesn't cost an arm and a leg. Planning an affordable outdoor living space requires looking beyond the initial stages and having an idea of how things can look once you've added all the embellishments. The plain wood trellis here looks pretty drab in the before picture: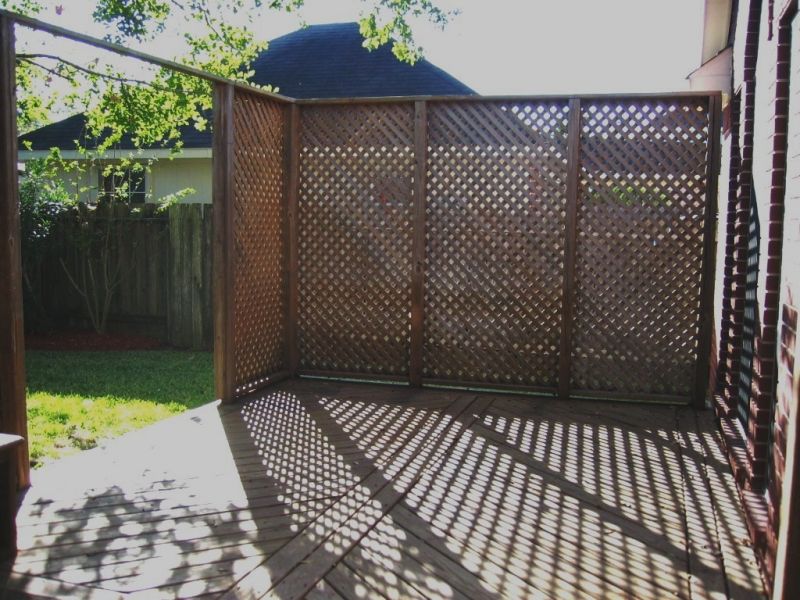 However, the frame is well built and (this is most important) not crooked. It's amazing what the old measure twice, cut once rule paired with the judicious use of a level can do for a project. Once the "bones" of the hardscape feature were in place, Vonnie moved on to the décor.
Equipping an Enclosed Patio
The outdoor fireplace is obviously the most expensive item in the space and serves as the focal point of the living/lounging area. It's difficult to tell from the photo whether the fireplace is wood or gas. It's a little too close to the wooden trellis backdrop if there's a chance that sparks might fly out of the chimney. However, there is a fire-resistant hearth installed to protect the deck.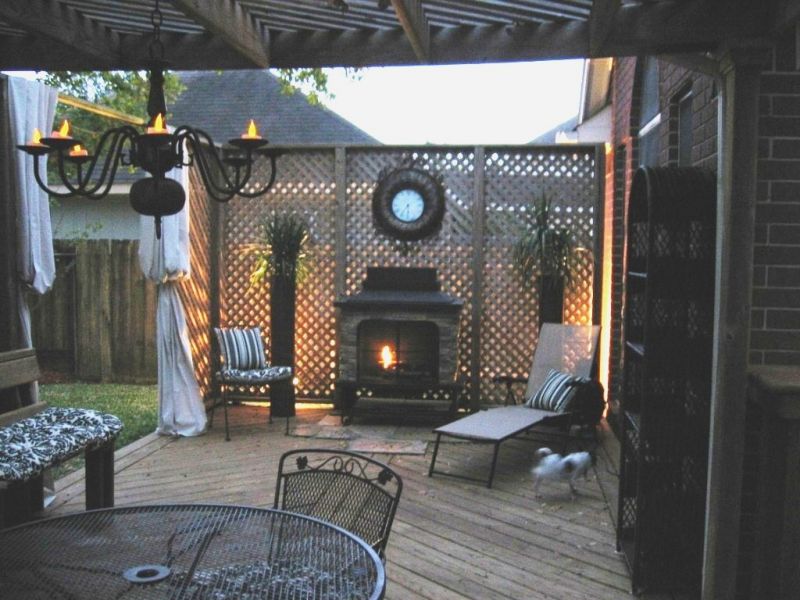 The wrought iron furniture is simple and serviceable with pads and pillows to tie the room together. The curtains are a nice touch – although mosquito netting might be a more practical choice for Texas!
Details Can be Easily Updated over Time
Vonnie made the stands for the plants on each side of the fireplace herself. They are concrete forms covered in faux wood grain contact paper. Time will tell how well this will hold up to the weather, but stripping and refinishing the concrete pillars shouldn't be difficult if the rain does a number on the contact paper. The one thing this area is lacking is some color. Redoing the plant stands in a vibrant green or deep plum (and replacing the upholstery and curtains to match) at some point in the future could add a little more punch to this space.