"Grandpa, tell me 'bout the good old days" sings Wynonna Judd, reminding us of days that never were. We've all got a tendency to romanticize lifestyles of the past – and cowboy culture is no exception. The unrelenting hard work and barnyard-smelly aspects of country living have faded from memory for the most part. But the "Country Western" motif is here to stay in suburban yards across the U.S. Here are some down home designs from our own YardShare members:
Were You Raised in a Barn?
Susan Velzy has used reclaimed lumber and other second hand materials to create a unique hardscape feature. Besides having a charming 'country' feel, it also harks back to the days of store fronts in the Old West. Store owners would build a two story false front on a single story shop to make it look more impressive to passersby on Main Street. This freestanding faux barn wall offers an imposing look without actually having a building behind it at all. In the Southwest, that kind of posturing is referred to as being "All hat and no cattle".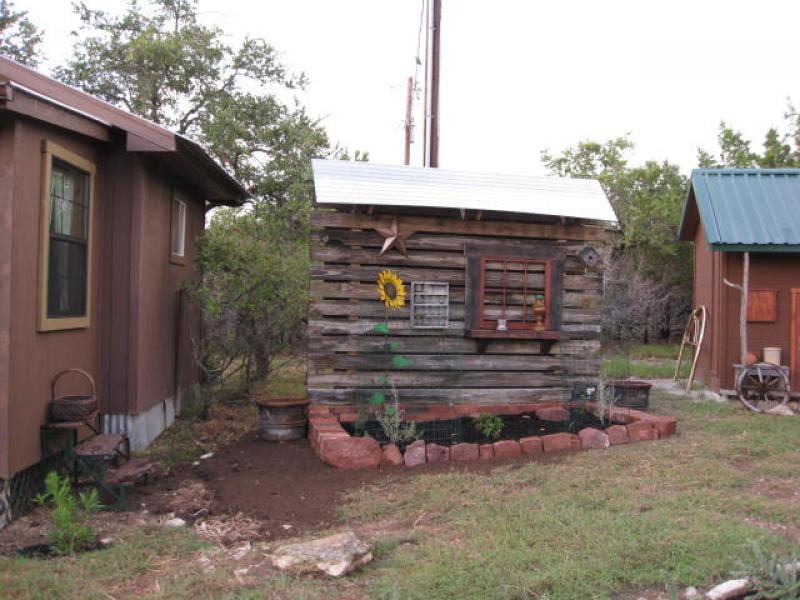 Around the Campfire
This West Texas gal has equipped her ranchero with a permanent campfire. It's a more sophisticated take on a traditional cattle trail theme. The benches mean you don't have to hunker down on your haunches to enjoy the warmth of the flames. Just download "Sweet Baby James" to your iPod and let the flickering firelight take you back to the days of the great cowboy adventurers.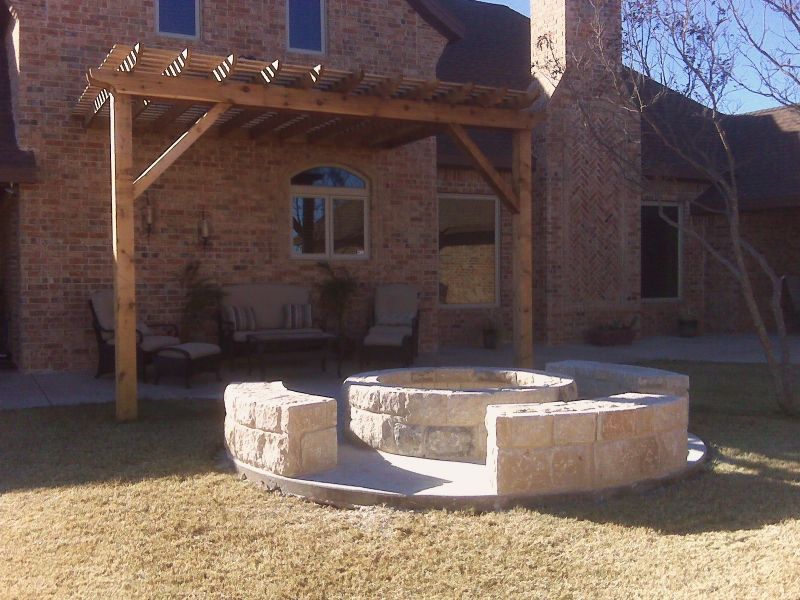 Pull Up a Chair...
...and sit a while. Sometimes, furniture isn't antique – it's just plain old. That doesn't mean it can't still be useful. Wendy and Marty Striegel show us how to give an old-timey feel to a garden bed here. The ancient wooden chairs with peeling paint make perfect bookends for the flowerbed. Wendy admits that the flowers in the rusty old watering can are fake, but we like it anyway!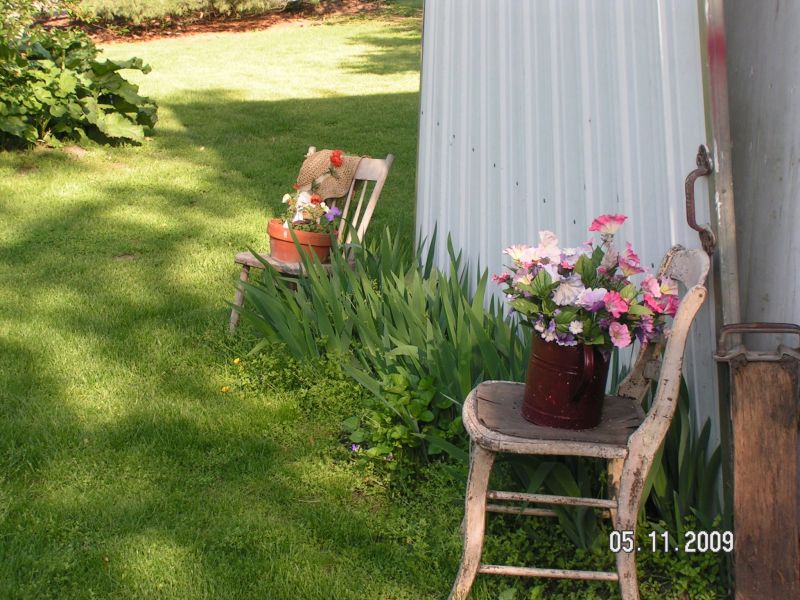 Yippee Ki Yay!
For our parting shot, here's a little punched metal Western artwork decorating the yard of The BOXERS Mom in Denver. Didn't anyone warn her not to let her babies grow up to be cowboys?