Building a backyard fire pit is a favorite DIY project. You dig a hole, put some bricks and sand in the bottom, and install a decorative pit border with some rocks or bricks. Sounds simple, right? If you're not careful, your fire pit will look like exactly what it is – a hole in the ground where you burn stuff. That's not very romantic. You want a fire pit to have an aura of mystery and mastery. It should be a crucible hosting the powerful element of fire that Man has harnessed to do his bidding...you get the idea. One way to achieve this is by picking the right setting, the right materials, and the right furniture. Here, three professional landscaping design companies share some of their favorite fire pit projects to show us how it's done.
Surround Smell
The aroma of burning wood is one of the most enjoyable aspects of having an outdoor fire. But being choked by smoke is no fun at all. This fire pit is designed with 360 degree access. That means the homeowners can move chairs around based on the wind direction to keep smoke out of their eyes.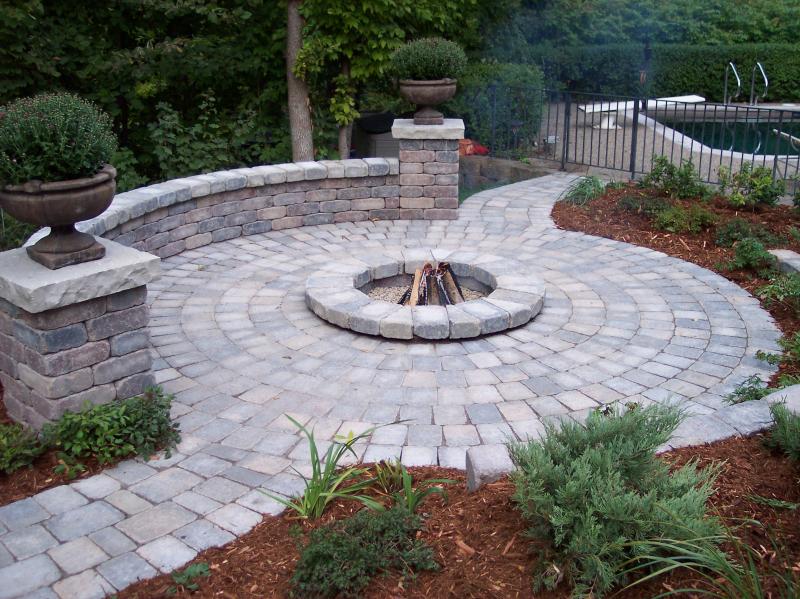 From Mud to Stone
This fire pit and stone patio were constructed on what the designer calls a "soggy, unusable backyard". It's the 'if you can't beat them, join them' approach to landscaping – and it works well. The fire pit isn't the central concept in this outdoor space, but that's OK. It serves its intended purpose of providing flickering eventide ambience for visitors lounging under the gorgeous cedar pergola.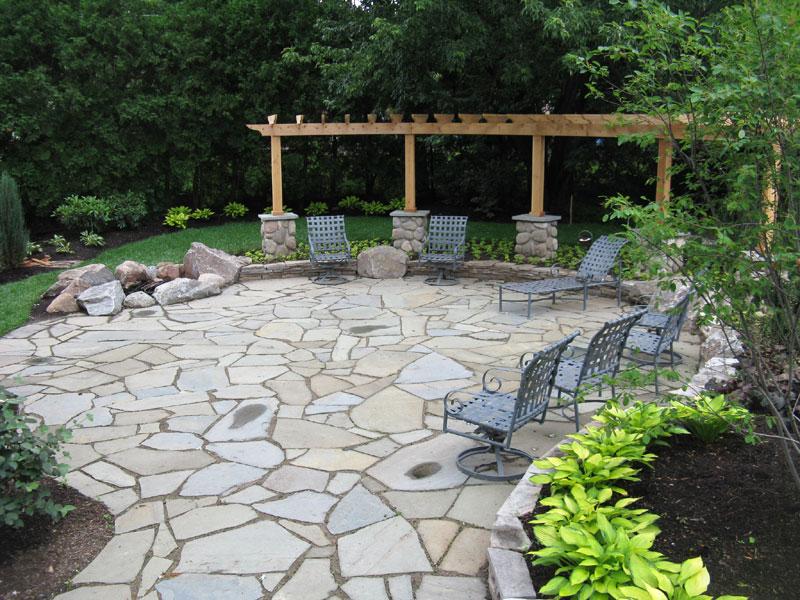 Cap It All
Here's another fire pit with a circular motif. The touches that make this area special include a bluestone cap for the pit made from a single piece of rock. This provides a nice, smooth surface to set drinks on when the pit is not fired up. The teak semi-circle benches match the simple, high quality materials used for the fire pit. The whole area looks contemporary but has a feel of permanence.