Do you ever get that creepy feeling like someone is watching you? If you're out swimming, there might be any number of critters peering at you. Don't worry; they're not judging your cellulite. They just enjoy hanging out at the pool.
Tiki Art Isn't Tacky If You're in Texas
Cheline has tiny tiki torch warriors standing guard over her swimming hole here. The other side of her pool across from this waterfall has a typical suburban layout and décor. The contrast of styles gives her the opportunity to display both sides of her personality. Guess which one is more fun?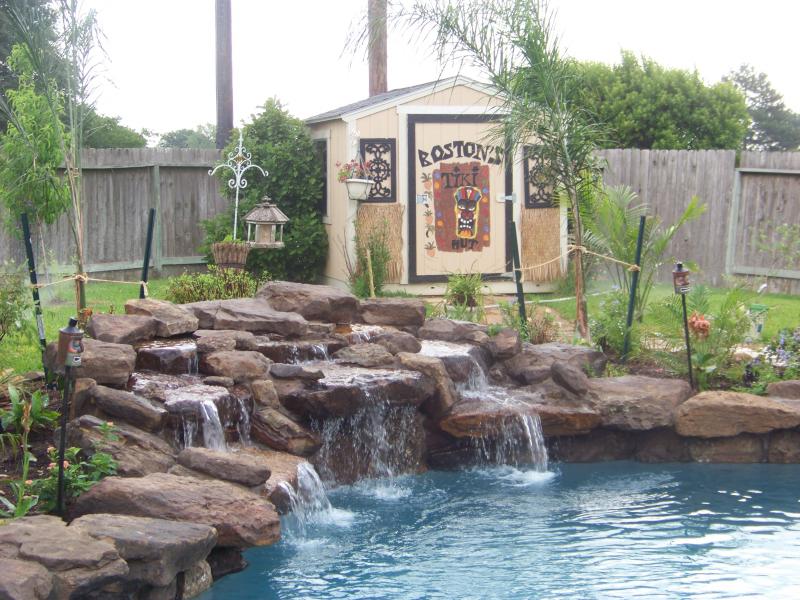 Take "Pride" In Your Pool
The regal lion statues pictured below give the pool a royal Roman look. The folks at Minkle Manor made the right choice in keeping vegetation far away from the statuary. It makes the animal motif formal and stately. If your state capitol had a private pool for congress critters to cool off in, this is what it would look like.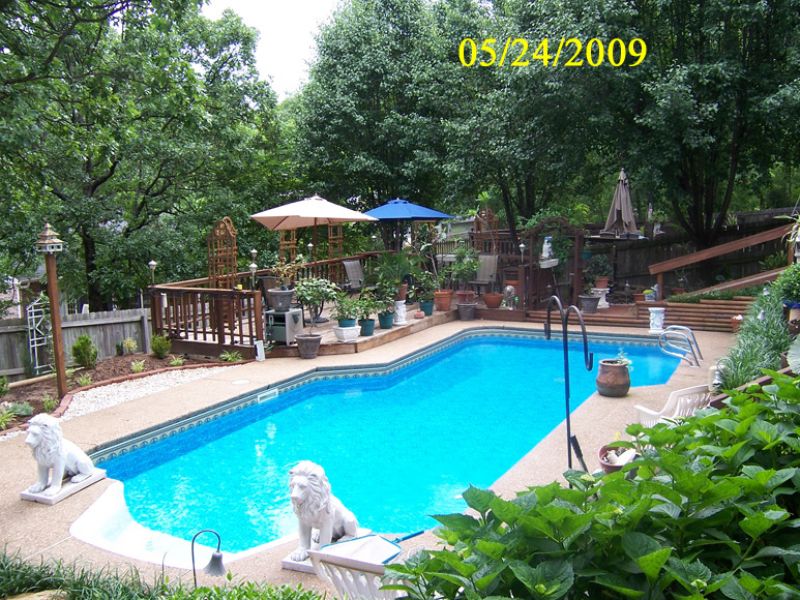 It's a Zoo around Here
Shirley Petersen's kids have lots of beastly friends to play with at this California pool. I spy an elephant and a pelican with my little eye. The elephant planter could use some topiary plants to fill it out, but it's also a cute accessory on its own. These little statues are built well for poolside use since they have wide bases and are made of materials that can withstand contact with chlorinated water.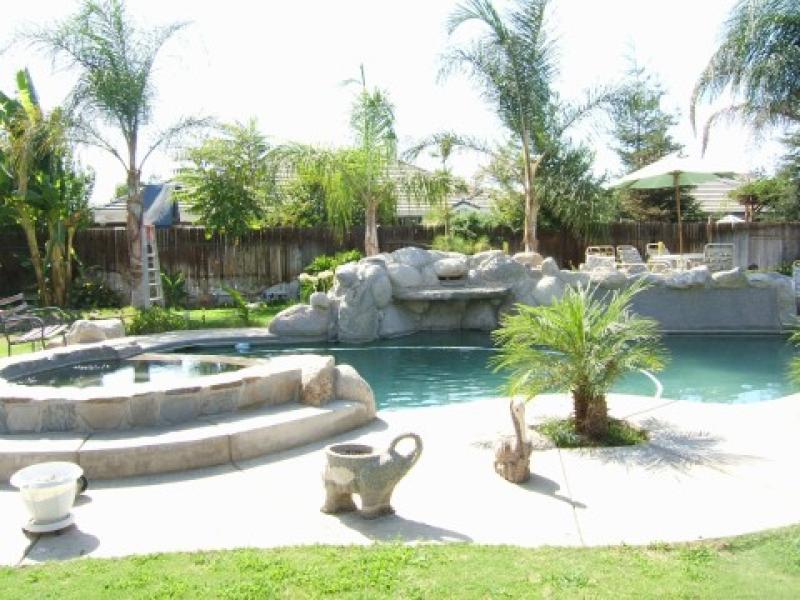 Humpty Dumpty Sat on a...Diving Board?
This egghead is ready to give us a scuba diving lesson. He just needs to take off his cravat first – or is it a belt? Someone should ask Lewis Carroll. One thing's for sure, someone won't be able to resist giving that diving board a little bounce and sending this critter into the water.