Having a pool house is better than having a pool boy – the house is just as attractive and much less hazardous to your marriage. Let's explore some of the different themes you can choose. First, there are traditional pool houses that are designed to look like miniature versions of a regular home. That's the route Brian chose to take for his pool side shelter in Canada (brrr).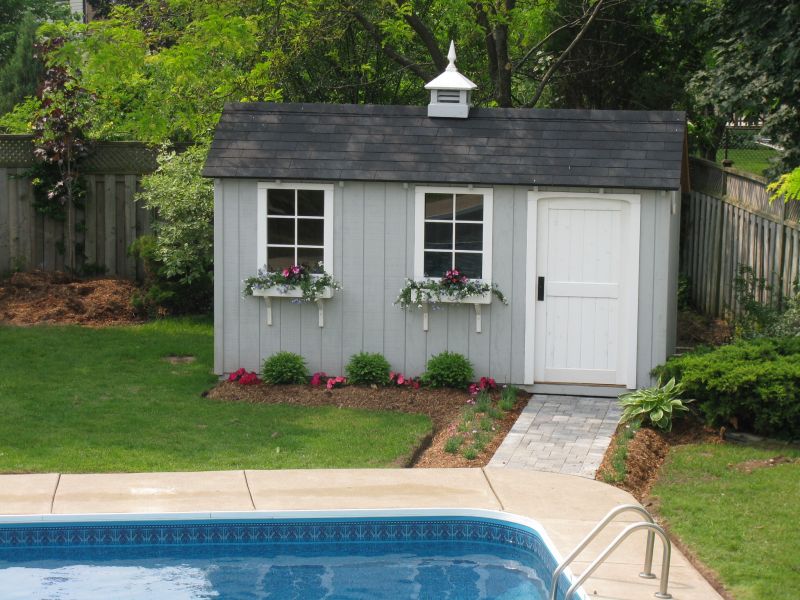 The paved pathway from the poolside to the doorstep is a particularly nice touch. It keeps dripping swimmers from picking up grass and dirt on their way to the pool house. Because the pool itself is a classic style, going with a "home sweet home" look is a good match. If you're just using a pool house as a place to towel off and change, it can be much smaller. Here's one shared by Sal Panicci from New Jersey. The terra cotta tones are picked up in the poolside pottery, the brick pavers, and the fence. Plus, there's a twin shed just up the terraced hill and a red stained pagoda in the foreground. It's a perfect example of rich color used to pull an entire yard together without overwhelming the eye.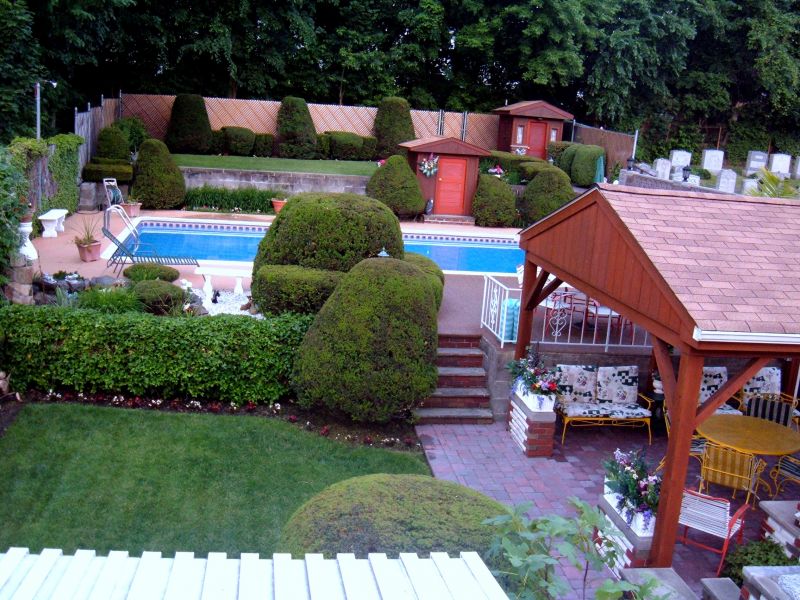 It's Cabana Time!
A cabana with a wet bar, a kitchen, and a refrigerator is luxurious enough to let you actually live by your pool for the better part of the summer. Add a flat screen TV like the homeowners below did, and there's no reason to move back into the "big house" at all. You could just weatherize it with some plastic sheeting and duct tape in the winter, right?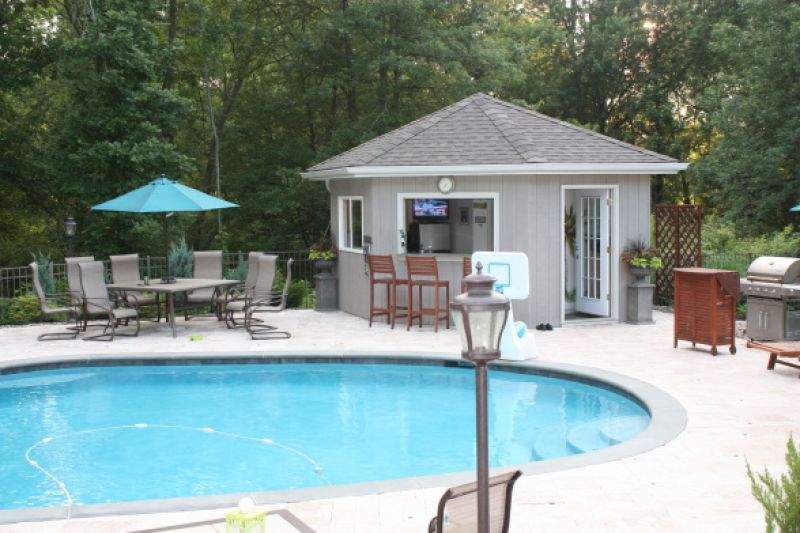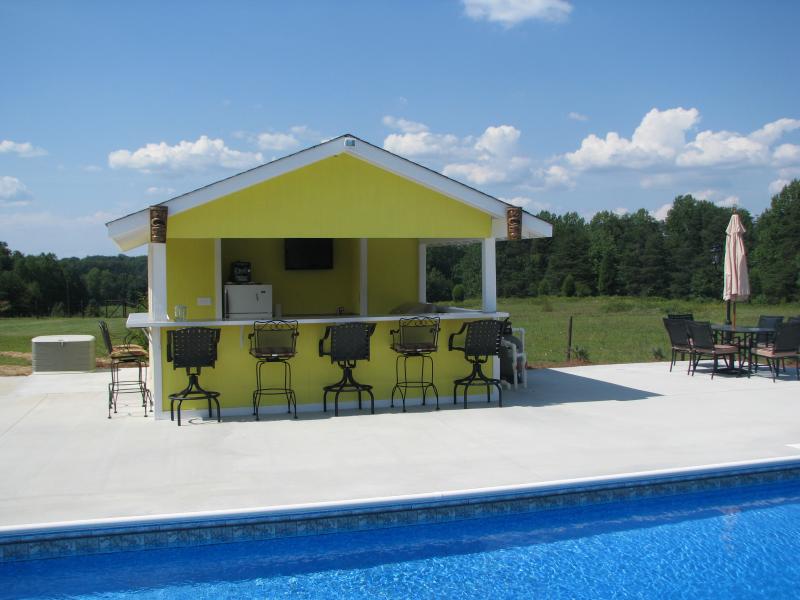 You'll notice that both of these cabanas are supplemented by more than just a few bar stools. They have lounging areas and outdoor dining spaces with adequate seating for a dozen people or more. These YardShare participants are obviously preparing to become the most popular people in their circle of friends. Wendell's also making a modification to his pool house by adding a bathroom. With the amount of beer that's likely to be consumed at this fantastic party spot, that's a smart idea!