Your fence says just as much about your yard as the flowers you choose for decoration. Fences are actually critical for setting the tone around which the rest of your landscaping is developed. A completely utilitarian chain link fence is going to be perceived differently from one built of beautifully stained wood. A fence or wall crafted from wrought iron, brick, or mortar and stone will create an entirely different feel and sense of purpose. In the never-ending suburban war to see who has the nicest yard, here are some secret weapons you can use to make your fence more interesting: An old picket fence can be dressed up or partially hidden with vines or other draping vegetation. Here it's done by the PianoLady with dramatic impact.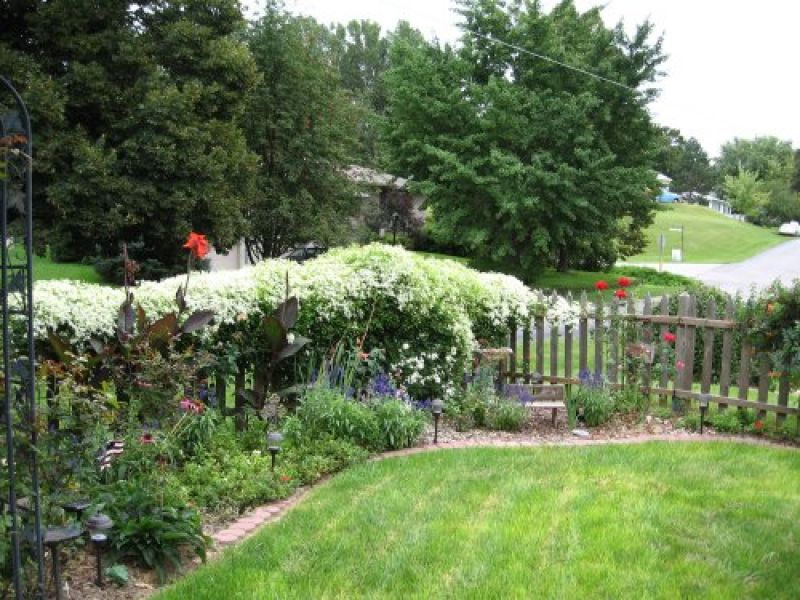 A similar concept (but with very different effects) can be achieved with any open fence style. In this next example shared by Jack and Marjorie in Washington DC, a chain link fence is decorated with a combination of all sorts of bushy vegetation and stone edging. The plants used here aren't really climbing the fence, but neighbors can see them through the mesh as they drive by.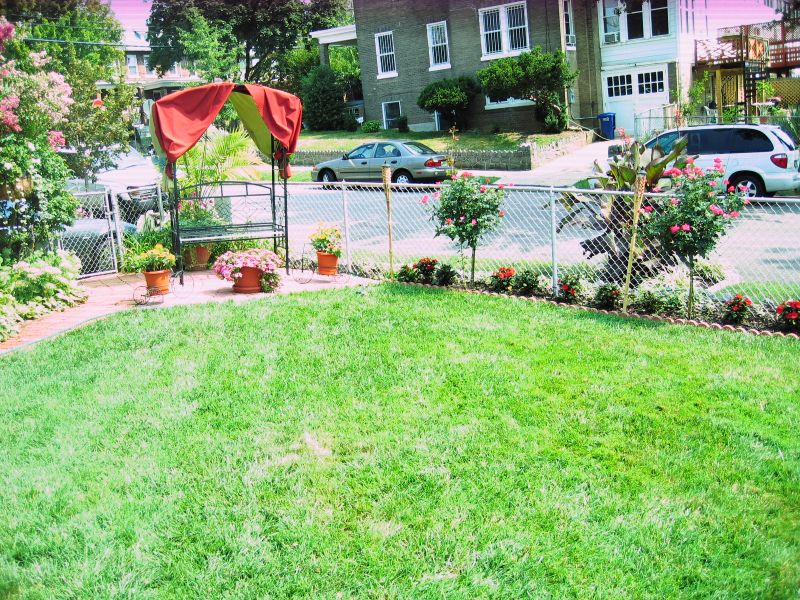 This next example was posted by Ron from Louisiana. The main point of interest is his rock garden pond creation. But take a moment to notice the fences in the background. They are a beautiful combination of wood and brick.
Although separated by some distance, somehow all these features work to tie the yard together. The fence is a transition component of the property that mixes the brick house in the background with the rock elements in the foreground. Despite the significant differences in materials, all the elements are coordinated in such a way that they seem to belong together. Your landscaping fu may not be this strong yet, but mastery will come with time!