Building a deck is one of the most popular outdoor home improvement projects because it can be done with a few good tools and a few good men (or women). There are lots of reasons to build a deck on your property. Offering quick access to the outdoors from your home is just one option. Decking doesn't necessarily have to be directly attached to an entryway to be useful. Wood decking can be a focal point or an enhancement to a central yard feature such as a swimming pool. Notice how this beautiful wood decking surrounds and accents the above ground swimming pool below: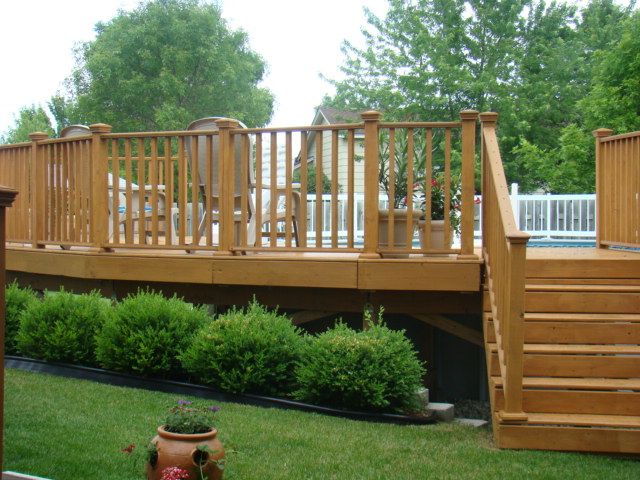 The railings are an essential part of the landscape feature that adds safety and pizzazz.
For the Kids
This next example shows how decking is sometimes built as part of a purely fun project. However, it probably wasn't child's play to install a wood deck as a balcony on this little house: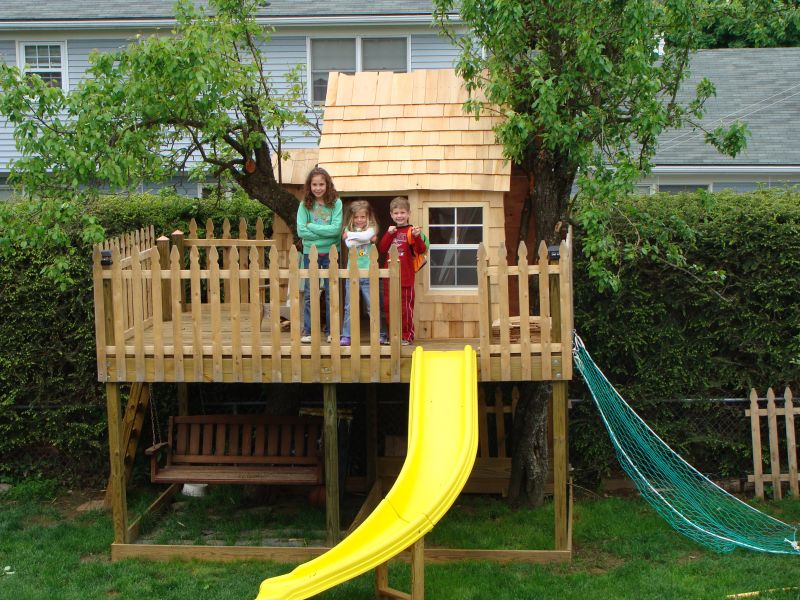 A tree house/fort with decking built around it works dramatically to enhance the playground area. Obviously, these owners are very proud of what they have built with their own hands, and they should be. You can create your very own tree house for the low, low price of just a few hundred bucks (children not included).
For the Adults
We grownups deserve our own space with age appropriate toys too. Here's an example of an outdoor barbeque and dining table located on composite decking with an aluminum railing. The wrought iron furniture matches the railing and gives the area a sense of graceful durability. The extra seating along the corner benches makes this a great area for entertaining.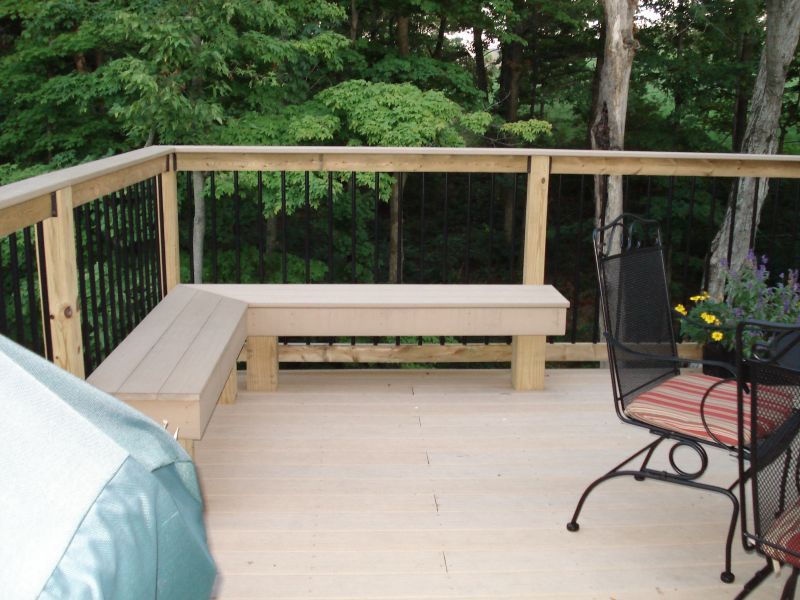 Alfresco dining areas don't have to be quite so formal if that's not your style. This final example is of a smaller, all-wood deck area. It's well coordinated and feels very cozy – just the place to sit and sip some tea or lemonade at the end of the day.