Let's face it.  There are times when you've just got to have a container for your precious plants.  Some of us use them in an attempt to keep invasive (but attractive) alien plants in check; some of us turn to containers from lack of space or ground; and some of us just plain make container gardening glamorous. Even though I found no pictures of mint in a barrel, I'm sure one of you has turned in desperation to tubs, old tires, and the like to maintain an adequate supply of spearmint but not a super-abundance.  I've been advised to do that myself, but somehow my mint doesn't take off here in a dryish zone 6b, even when I put it under a dripping hose.  It could be that my dogs ate it.  I wouldn't put it past her. Those of us who live in apartments refuse to be balked by the lack of space and even soil.  I found two valiant YardSharers who made absolutely gorgeous apartment gardens with lavish use of containers.  When I lived in an apartment, I was a card-carrying member of the Container Gardening Society.  I remember wrestling huge tubs of soil up the stairs.  Ah, those happy days . . . but I digress. One lovely enclosed YardShare garden has taken a small, shady, enclosed patio and turned it into a romantic cottage garden.  Fuchsias, impatiens, and other flowers on the warm pink-purple scale grace this fairytale spot.  The gardener made the most of the space by accessorizing with hanging ferns and a birdcage. Sparklingly white pillows, wicker chairs, and table linen complete the picture.  We can show you only one picture from each garden we choose, or else the other children would demand equal time.  However, the rest of the pictures are gorgeous, and I strongly recommend that you check them out.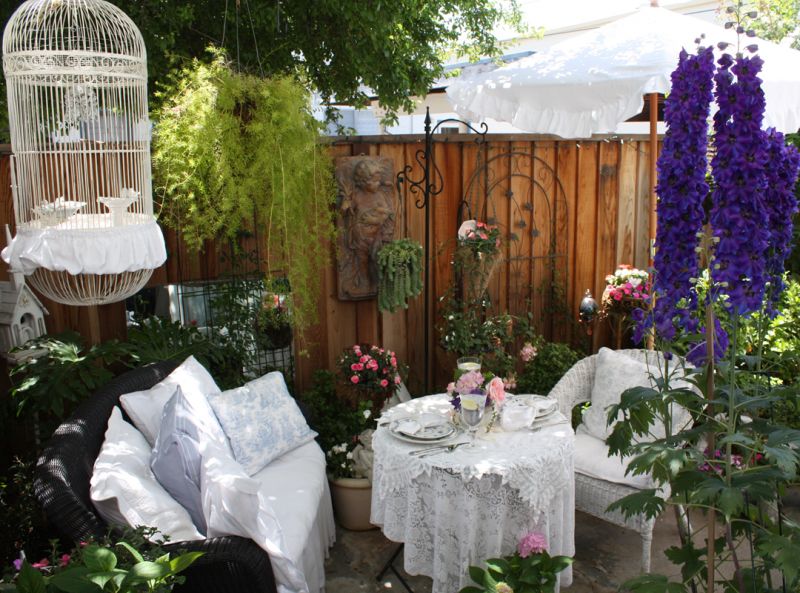 The next garden also uses a very small space to great effect.  Note that vegetables and flowers share the sun, cheek by jowl in charmingly different containers.  "Why can't they just be friends?" said the gardener, and indeed, they look fond of each other, don't they?  At least they are while their garden "parent" isn't in the porch swing watching!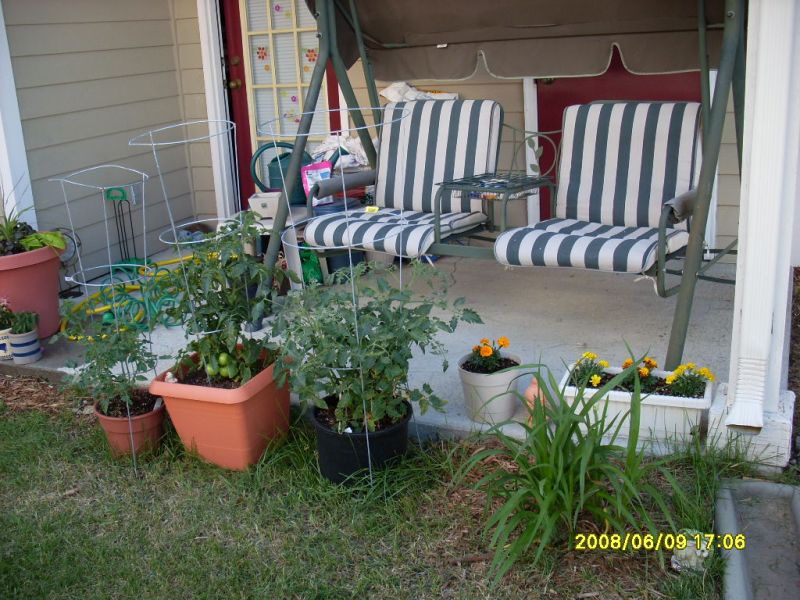 Now
this
is a garden after my own heart.  Whether because of limited space, desire for efficiency, or the ease of tending raised plants, this gardener has an astoundingly bountiful crop of cherry tomatoes and probably other tomatoes, too, there in the background.  Just look at that.  What a smart way to garden!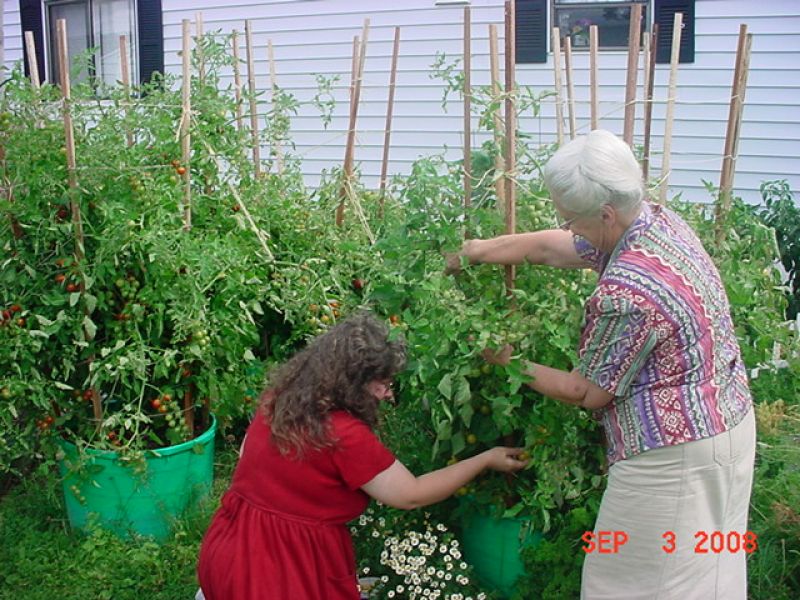 We finish up with container gardening that would look at home outside the Ritz.  This garden uses containers strictly from choice, not from necessity.  They're filled with bright flowers from the orange-red family, set off by cool hanging plants.  They're up against a cedar fence.  I've never seen a marigold (I think it's a marigold) look so chic.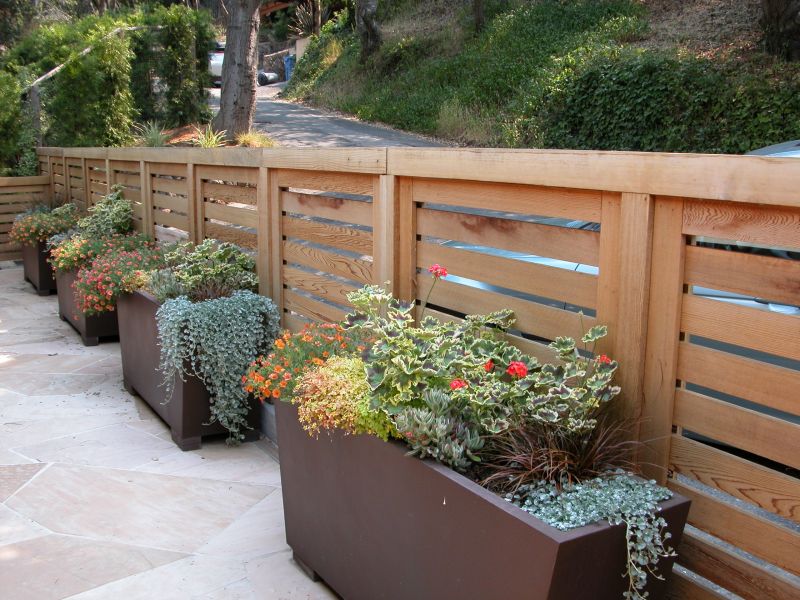 So there you have it, the gamut of container gardening, from "How can I possibly grow vegetables in such a small space?" to "Dahling, you simply MUST see my planters."  Container gardening can be both useful and stylish!