Before you go out on your annual spring trek to the garden center this season, be sure to make a list of the sites in your garden you want to brighten up by adding annuals. Without a plan, you may find yourself tempted by the many varieties offered, seemingly everywhere you go. They're at the grocery store—you pick up a couple of small pots of colorful plants in full bloom and add them to your grocery basket. Stopping at the pharmacy, you find they also have a large display of plants at the entrance, with colors too tempting to resist. On to the garden shop at the local discount chain to grab a few flats of this and cell packs of that. Before you know it, you have a hodgepodge of mismatched colors and plants—all impulse buys. We've all done the same thing. It's a condition of "spring fever." Instead of succumbing to these "spur-of-the-moment" purchases, get your notepad out now and make a list of certain areas of your yard that you would like to enliven with a little—or a lot—of color this season.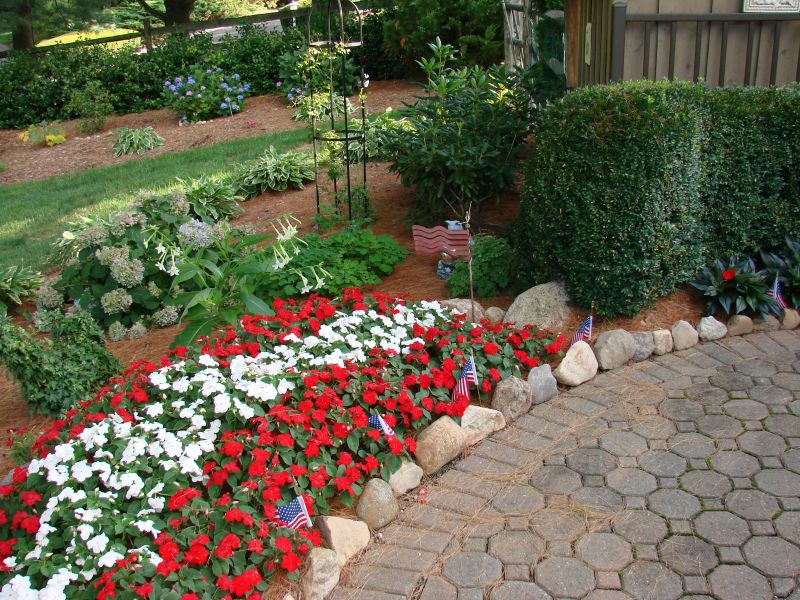 The use of annuals to provide accents and focal points in the landscape is almost limitless. Plant them in masses in large beds where they can be enjoyed often, such as driveway entrances; they can enhance a view outside a large window or at street-side, so even the neighbors can enjoy. Place them in curving sweeps alongside your borders to tie the garden together. Use them to fill in gaps in perennial borders or amongst shrubs. And, of course, plant them in window boxes as well as pots and containers that can be strategically placed throughout the garden.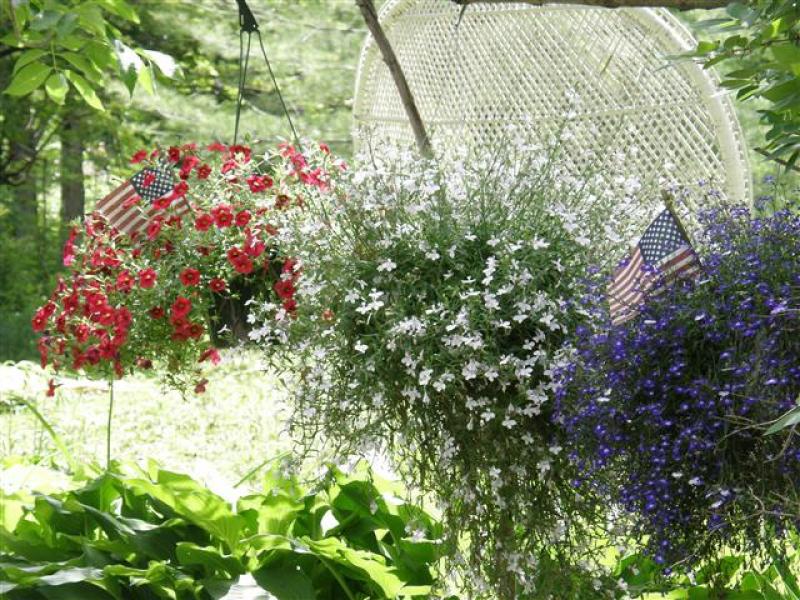 Make headings of the following items in your plan and fill in the blanks below each item, beginning with the area in the yard you want to add annuals and following through with descriptions of the needs of that particular area.
Area in Yard
Approximate size of area
Tall or short plants?
What color?
Sun or Shade?
Dry area or damp area
 Here are some suggestions that may help you spend your plant money wisely. 1.
Smaller is more economical.
With warm sunshine and the needed moisture, annuals grow quickly. You'll save money by not buying that plant in the larger pot; instead, purchase cell packs of at least six plants. Better yet, to plant in masses, purchase one or more flats of a particular plant. For more visual impact, it's better to plant in blocks of a single color instead of creating a jangle of mixed colors. (Note that exceptions do exist, such as mixed colors of zinnias, cosmos and other mixed-color annuals.) Just consider the look you're striving for. 2.
Taller is not always better.
Resist those tall, flowering plants. They have most likely been left in the cell packs too long, so they've grown spindly from stretching for the sun. Look for short, stocky plants that haven't yet began to bloom. But if you've waited a little late in the season, and there's only the over-grown plants to choose from, do this:
Cut them back. That's right. Cut off those blooms, trimming the plant back to 3 to 4 inches. This will help give the plants a good start when you plant them. Eliminating that tall top growth will cause the plant to branch out and become full—instead of tall and lanky.
Check the roots. When you take the tiny plants from the cell packs and find that their roots are a tangled mass, give them some tough-love. Pull those roots apart, gently, with your fingers, spreading them out so they can get growing when they come in contact with the soil. You can even untangle and pull off that whole, bottom mass of roots, or free it up by slicing into it slightly, making an "x' with a sharp paring knife.
Get digging. Now you're ready to plant. Loosen the soil, dig a hole a bit larger than the plant's root pack and set it into the soil to the same depth it was growing in the cell pack.
Add water and feed. A gentle spray of water is best for your small plants. Be sure to wet the root ball thoroughly, as well as the surrounding soil. Keep a close watch for the next several days; baby plants tend to dry out quickly. Give them a few day to take hold, then fertilize with a liquid fertilizer—20-20-20—or a slow-release granular fertilizer—12-6-6. Then watch them get growing!