You may keep your favorite pet rock in a shoe box in the closet, but the rest of the mineral family has to make its own way in the cold, hard world outside. That's OK. There are plenty of places in your yard where they can feel right at home. Let's take a look at how to get your yard in shape with stones of all sizes and styles.
Seriously Stacked
Dry stacked stone walls are common enough in the "old country", but you don't see a lot of these in the U.S. That's a pity, because there's nothing that lasts longer than a carefully hand built, natural rock wall. Weight and friction hold this structure firmly in place. It will probably still be standing long after everyone reading this blog has taken a dirt nap. If you don't mind the haphazard look of stacked stone, this is the way to go.
(Karen Anderson, Vestavia Hills, AL)
Watered Down
If you can drag your eyes away from the adorable frog on frog action happening in this picture, you will see a great example of decorative rock. River rocks have just the right texture for a water feature. They look like they've been in place for centuries, lovingly worn smooth by the running water.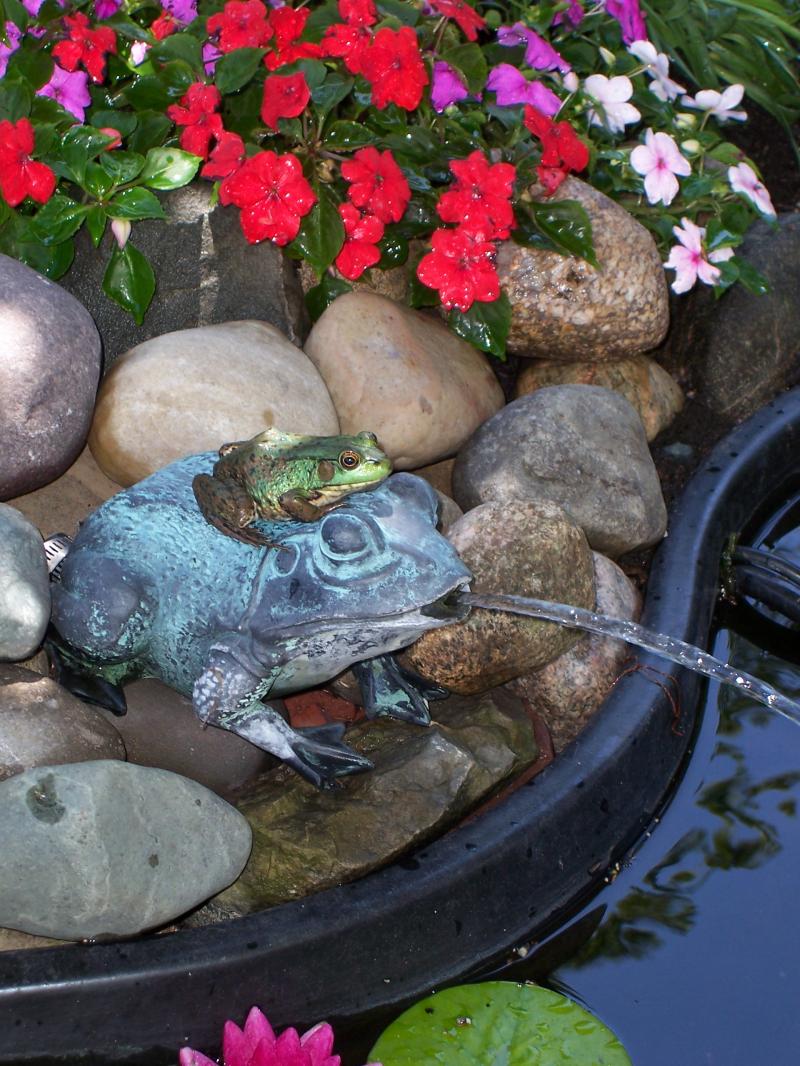 (Lynn)
Formal Wear
Rock is also great for creating a more structured look. You can use uniformly cut stones as edging for flower beds. It beats wood as a material for building raised beds since it won't rot or warp over time. It's also a great edging for gravel pathways.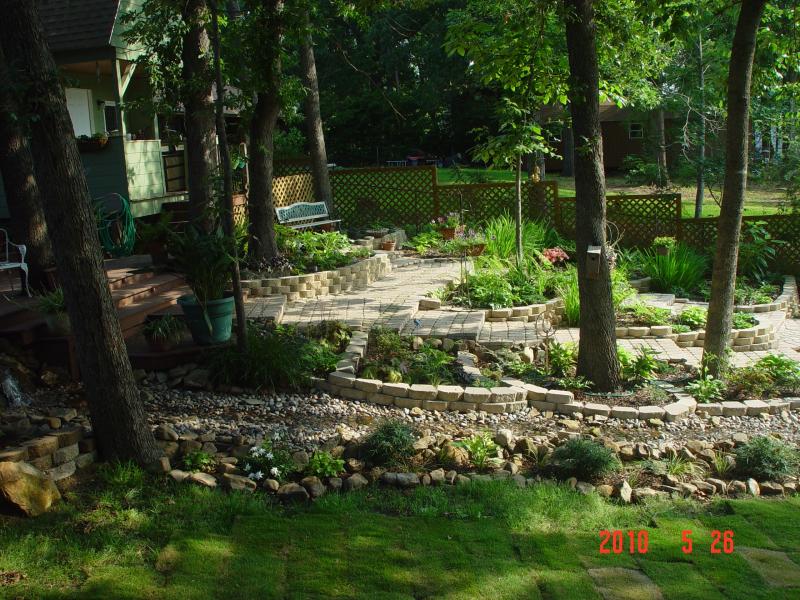 (David & Kay Miller, Pittsburg, TX)
Rock Garden
Or, you can actually grow a vertical garden in rock. After all, dirt is mostly stone fragments that are really small (often broken down by the questing roots of plants in the first place). Add a little fertilizer from friendly birds flying overhead, and your rocks can be fertile ground for hosting certain hardy plants. Check out the succulent sedum and hen plants nesting in this stone retaining wall: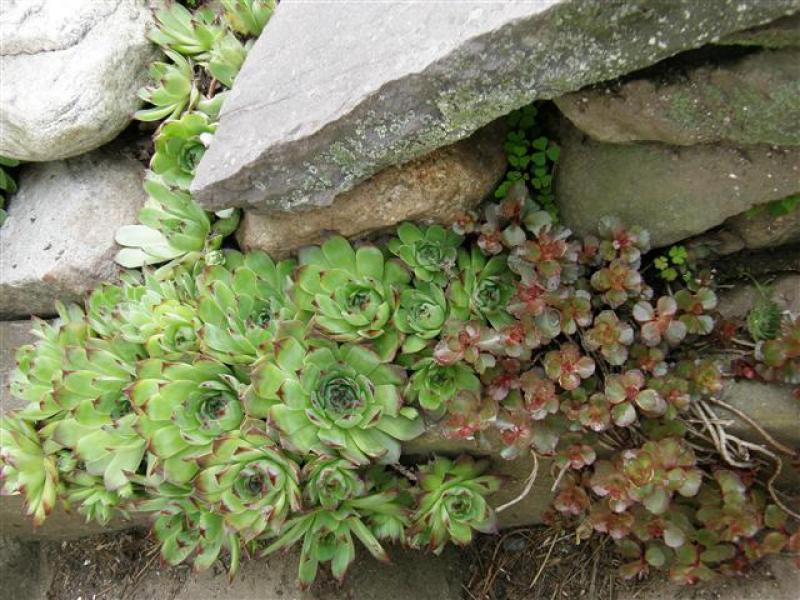 (Sherry, Towanda, PA)