Are you self conscious about the size of your...yard? Having a limited lot isn't anything to be ashamed of. Lots of people have this issue and still manage to live happy and fulfilling landscaping lives. It's all about maximizing what's available. Here are several ideas for working with small spaces. YardShare member J Gilbert is asking for help with landscaping this itty bitty front yard:
The first way to increase the curb appeal is to get rid of the unsightly shrub/tree mutant in the front corner. Otherwise, any landscaping efforts in the rest of the yard will be completely blocked from view from the street side. Taller greenery could be installed closest to the house with shorter, flowering plants closer to the sidewalk. That way, the entire yard can be seen from the windows of the home and from the curb. Replacing all the existing grass with decorative vegetation is an option. Bill & Jeri Barry went one step further in making their lawn easy to care for. They've installed artificial turf in the center of their miniature front yard. Paired with drought tolerant succulents, this landscaping requires remarkably little water. The elevated garden beds on each side of the walkway are an ingenious way of making the tiny yard more interesting.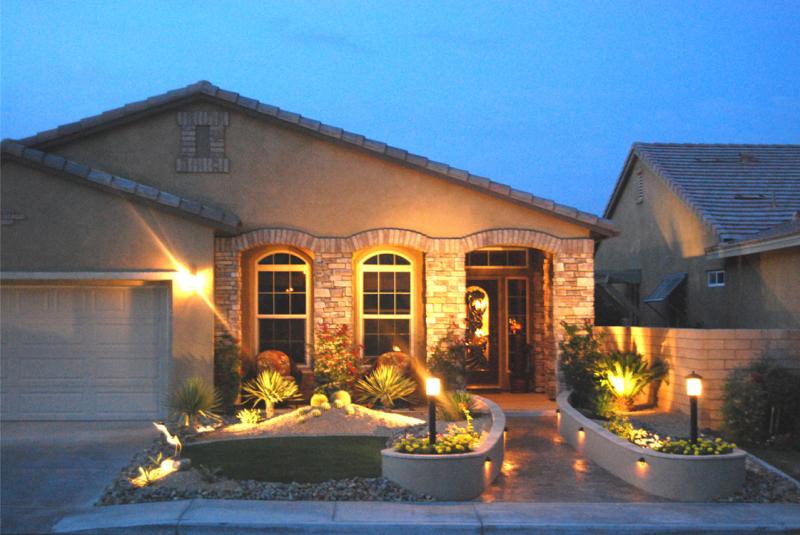 Is your diminutive yard attached to a small house? It can make sense to turn your available outdoor space into an additional living area. That's the approach Debbilyn Day in Valencia took for her back yard. With that tall wall, there wasn't really a way to make the yard feel open and expansive. So, she chose to make it cozy instead with a serene waterfall and outdoor fireplace. The stone elements for these hardscape features blend beautifully with the surrounding wall giving this outdoor "room" a coherent look and feel.