A pathway that "leads right to your door" is a core element of landscaping design. Of course, there's a big difference between a path leading to your front entryway and one that meanders through the garden behind your house. Good design principles revolve around choosing the best overall shape and surfacing materials based on the location and purpose of your pathway.
Basic "Back Forty"
The pathway you see stretching out into the distance in this photo is made of mulch. It's the ideal material for low maintenance trails if you have several acres that you like to travel by foot. The mulch can be laid out in gentle curves that match the natural contours of the landscape. There's virtually no prep work required and you can just add new mulch over time as the lower layers decay into the soil.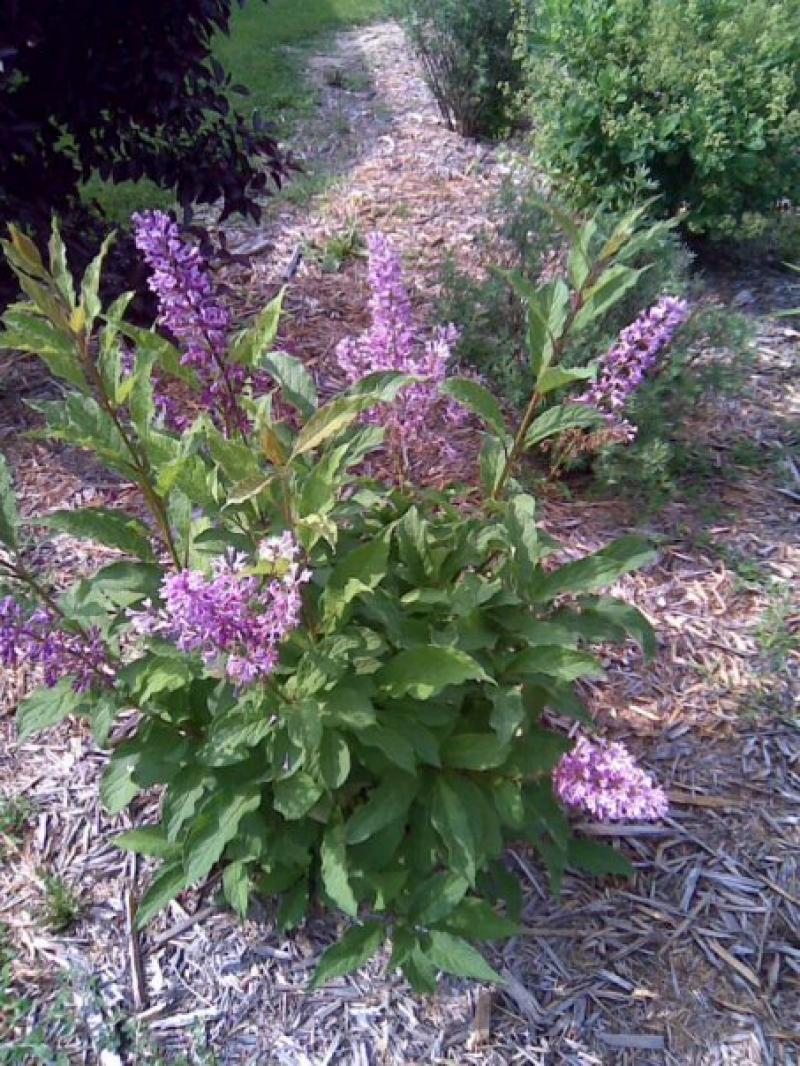 (floweringfamilytree, Lewisville)
Old West
Here's a slightly sturdier rustic pathway made out of wood. It's a material that may weather, warp, and stain heavily. So, using it in the back yard where a "homey" look is acceptable works best. What makes this design special is the double pathway layout. It brings wagon tracks to mind faster than you can say Bonanza! If you do go with wood, pick lumber that won't splinter and put your bare feet at risk.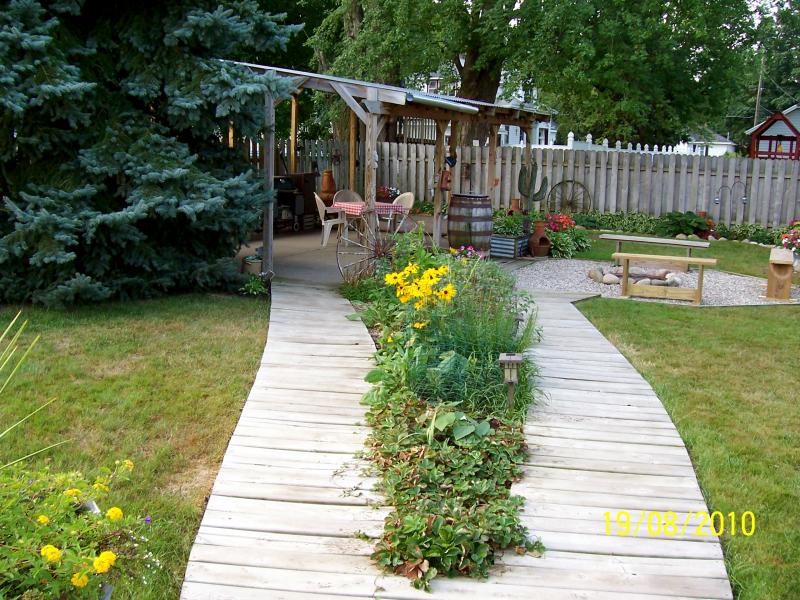 (Lynn, El Rancho)
Old World
For a front walk, a combination of curves and straight lines adds interest without making it difficult to find the front door in the dark. Here's an example of a whimsical but elegant design that entices you to explore other areas of the yard.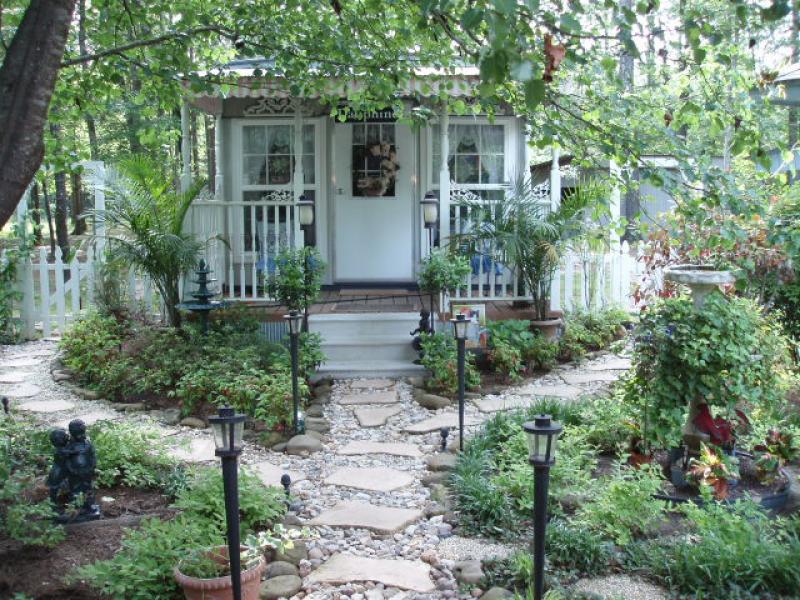 (Shelia, Crossett, AR)
Ultimate Sophistication
Sometimes, a walkway is a real work of art. Here's a wonderful example of a beach pebble mosaic that screams out for a courtyard and a fountain to call its own. If you go with a symmetrical mosaic, always put it in a straight, evenly graded path like this one. Otherwise, it will look lopsided – even if it isn't.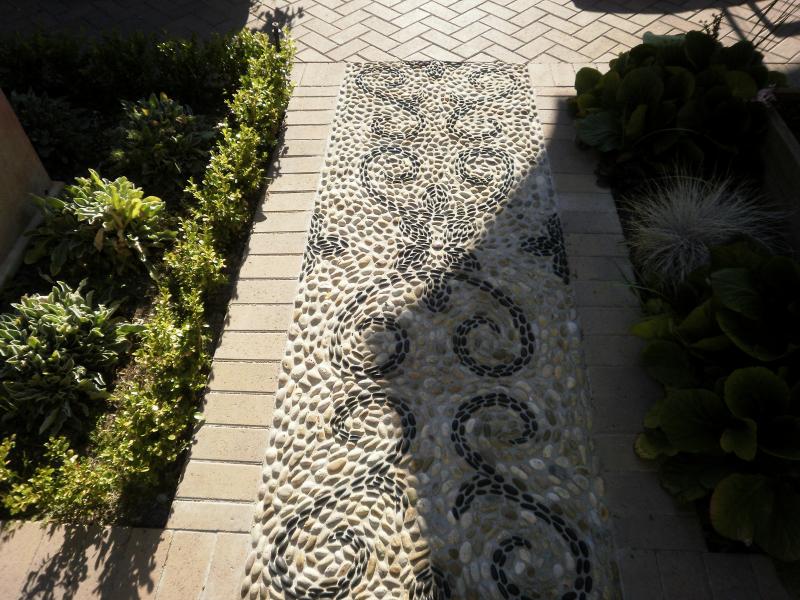 (Robert S. Thomas, Vineyard Rd., Castro Valley)