A pergola is more than four posts and a roof. This "hardscaping" feature only works if it's done right. Here are tips to keep in mind when you are constructing yours: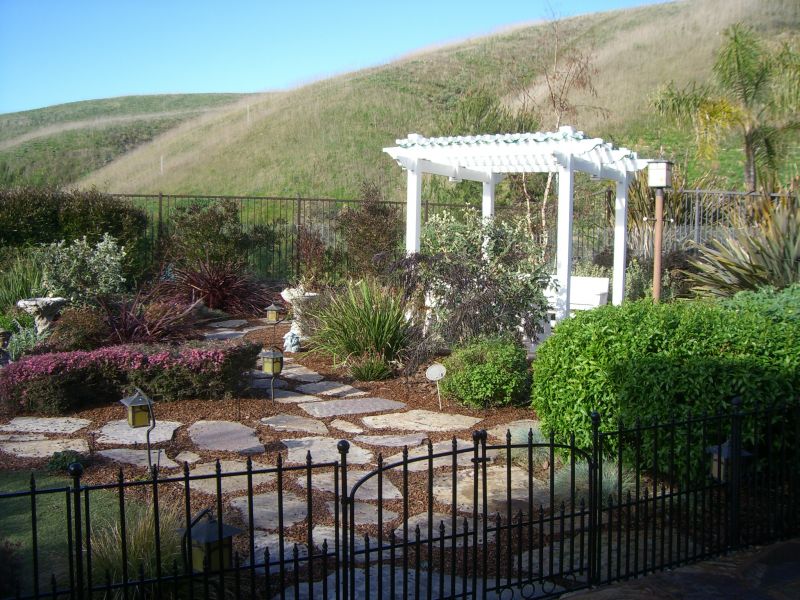 (Sandi Christian, San Clemente, CA)
The pergola above is located a good distance from the main house. Without the appropriate trappings, that could mean that no one will ever use it. This YardShare contributor had the good sense to add:
Pathway Lighting – so they can easily get to the pergola even at night
Comfortable Seating – so there's a place to sit (duh!)
Attractions – the birdhouse and birdbath provide some entertainment. What you can't see from this angle is that the pergola also provides a view of a nearby putting green. That's three "birdie" attractions for the price of one!
This next pergola features a strong foundation. Technically, you can dig post holes and fix the columns in concrete. However, that leaves the pergola vulnerable to shifting and leaning. This solid wood deck will provide unwavering support for decades.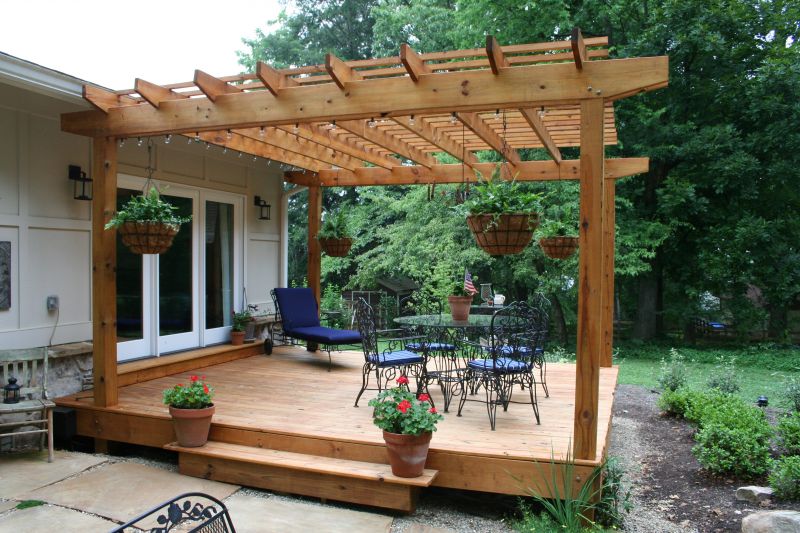 (Scott Brun, Knoxville, TN)
Pergola shmergola! This one is located so close to the house that it's really more like a covered deck. That's fine - don't get hung up on definitions. Plant your pergola wherever you want it and fill it to the brim with luxurious items that make you feel like using the space. Otherwise, what's the point?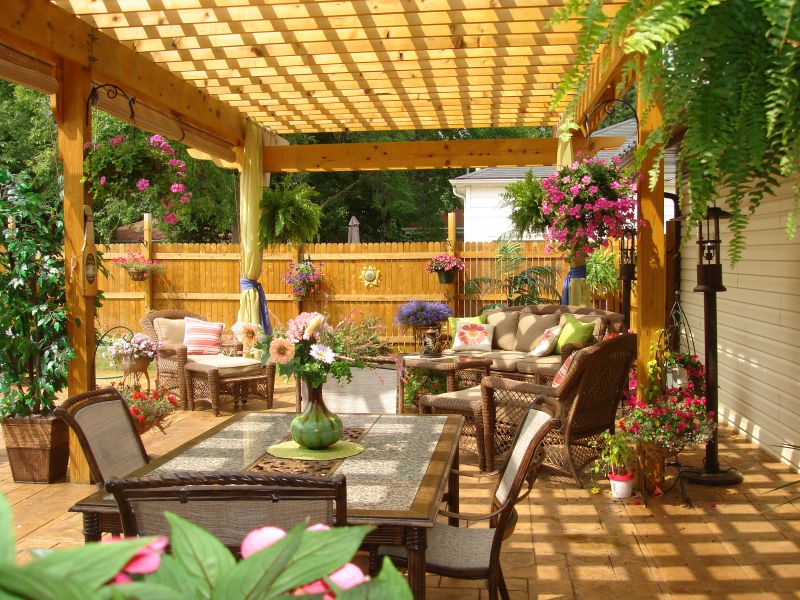 (Sharon Nevala, Kenosha, WI)