There's nothing quite like a pond in the landscape. Gorgeous focal feature, destination spot, miniature ecosystem of aquatic plants and animals. Lucky for DIYers, it's also relatively easy to pull off. If you're pondering a pond for your garden, take a quick peek at how some of your fellow YardSharers have done it.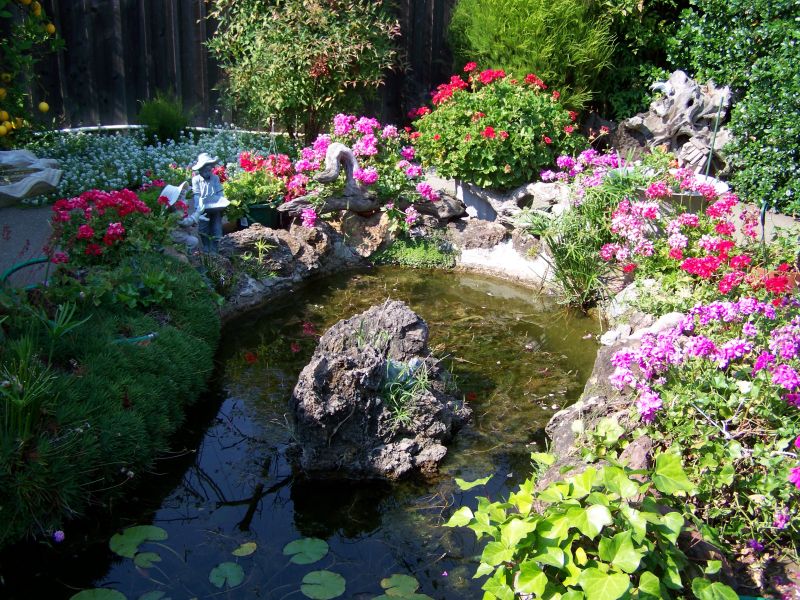 That pond, by Teriblondeness in CA, is tiny… but it's a cool little accent to the large flower bed surrounding it. If you're thinking about a very small pond, you might consider a pre-fabricated tub liner. Sold at garden centers, nurseries, or sometimes even your big-box home improvement warehouse, it's a plastic tub. Usually an irregular shape with ledges molded into the walls, it's as easy as a manmade pond gets. Dig a hole that the tub will fit snugly into, and just add water. It's an afternoon project. Jeanie Wallace went this route at her Green Forest, AR home: You can then hide that upper lip of plastic with rocks or plant material, and even stock your prefab pond with fish, like Carol did in her NY garden: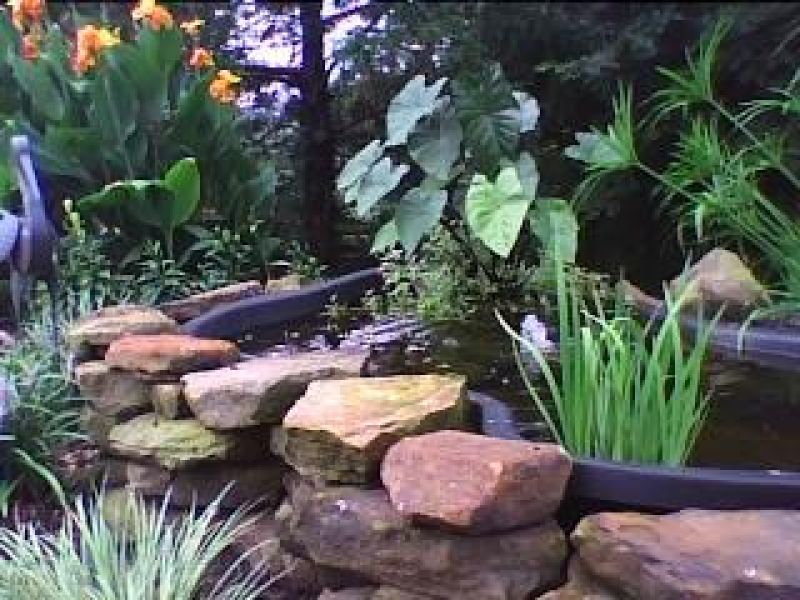 Most ponds, though, are built with a heavy rubber liner. They give you complete control over the size and shape of your pond. In fact, with a watertight liner that's large enough, there's no reason why you can't create your very own swimming hole, like in the Florence, MS yard of Alicia Perry:
YardShare member Charles has posted a great step-by-step guide to installing a pond using a liner. He started by getting the outline of the pond set, using a garden hose as a guide.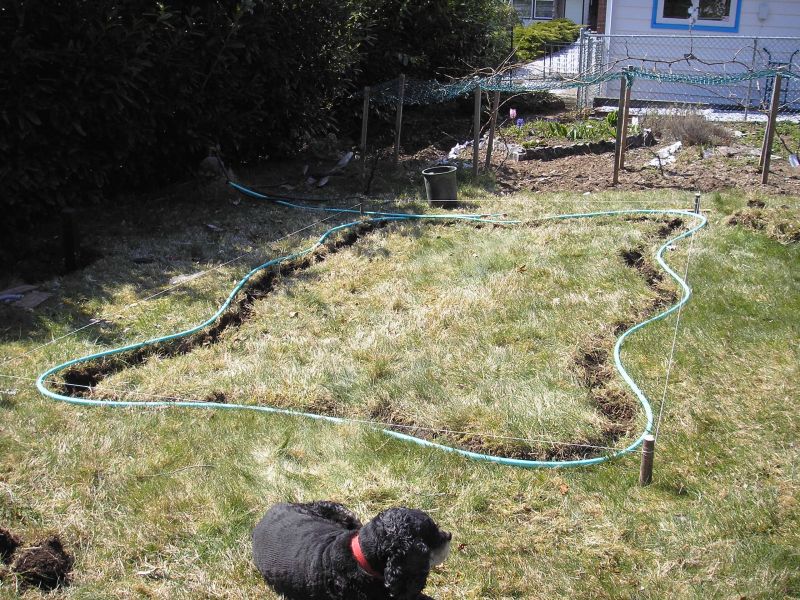 Then he dug out inside the hose to the depth he wanted, leaving shallow shelves along the sides. This makes the pond feel more natural and allows areas for potted aquatic plants.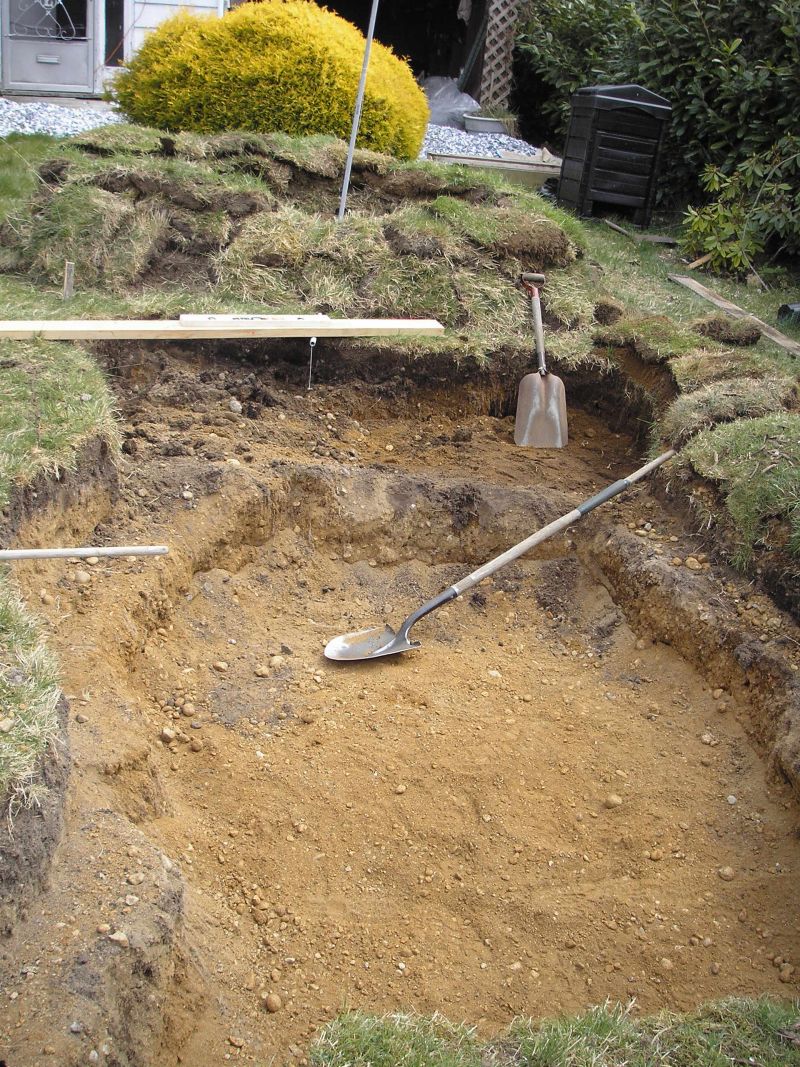 You'll want to go over the floor and walls of the hole carefully, removing rocks or roots that could puncture your liner once it's filled with water and cause a leak. Still, using an underlayment is a good idea. Pond supply stores sell this heavy padding, which goes in first to cushion the liner. Charles had the clever idea to repurpose some old carpeting instead.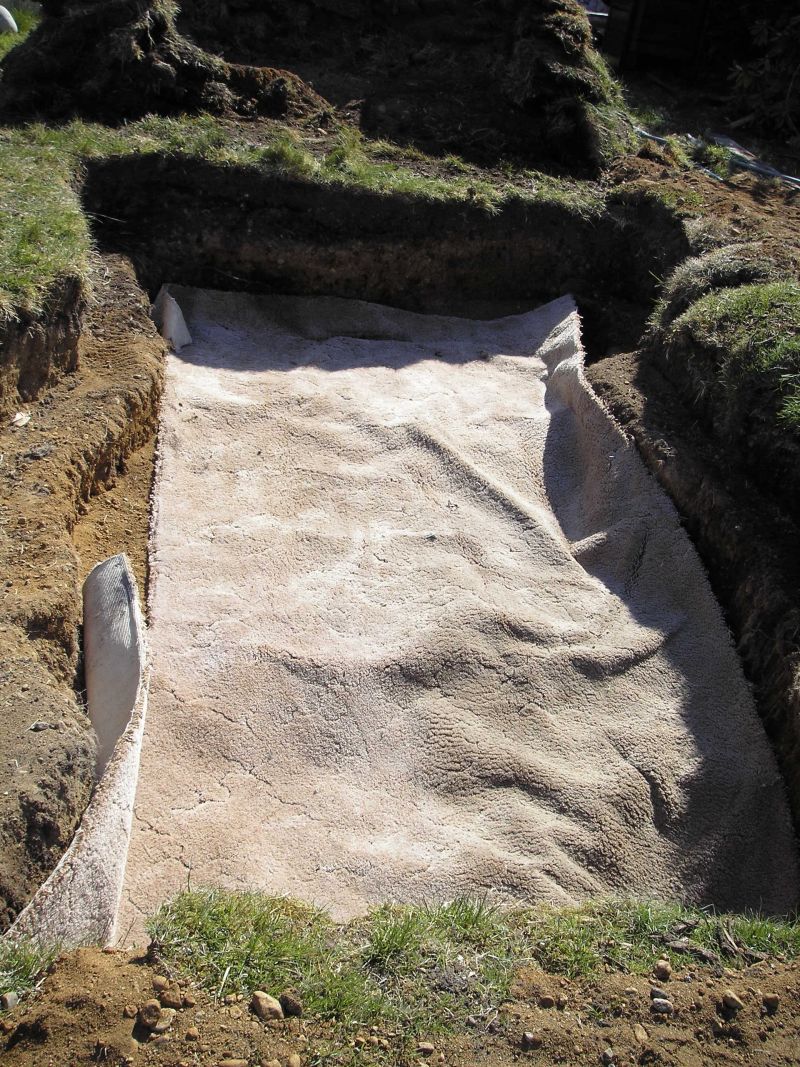 Then the liner goes in. It'll take some time to smooth it out and make the liner match the contours of your pond. Most important, buy a liner that's much bigger than your actual pond size. You want lots of excess all the way around the perimeter for now.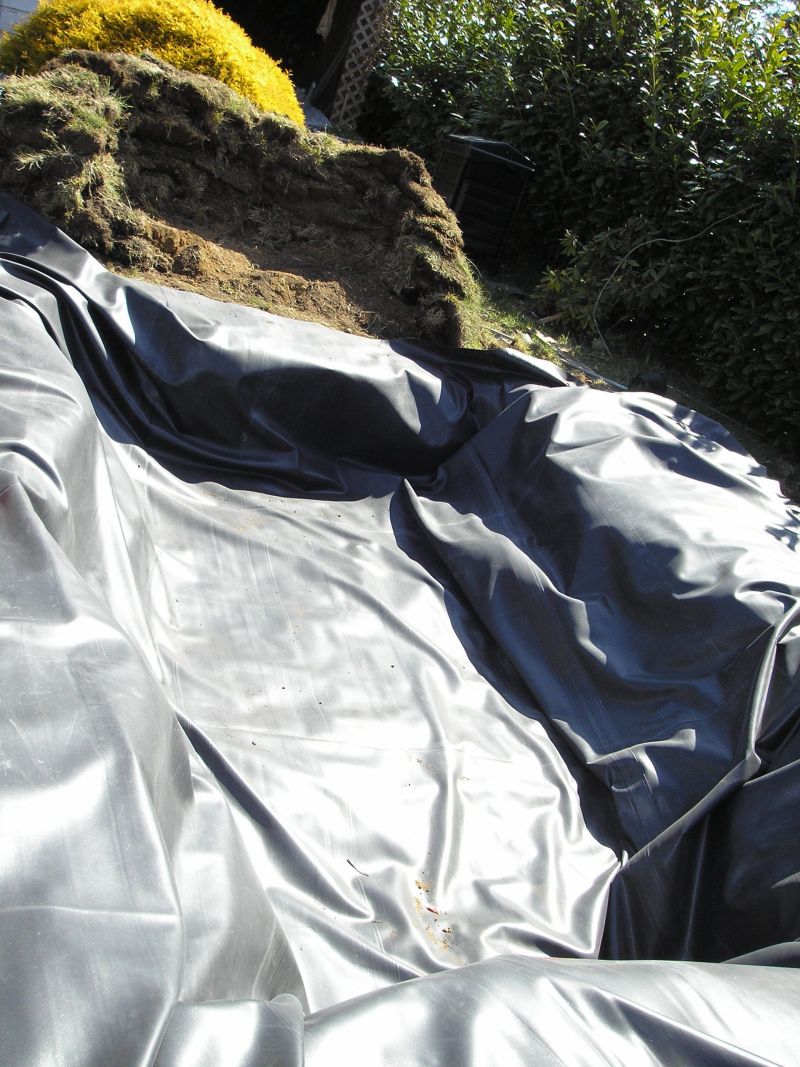 With the liner in place and smoothed out as much as possible, you can start rocking. Some folks go with a simple stone coping around the top edge, creating a black-bottom pond look, but it's more natural to cover every inch of liner with rock. You can even use adhesive foam (use the underwater variety!) to "glue" rocks into tight spots and stack them safely up the walls of your pond. Again, no matter how badly your OCD is kicking in, don't trim away that excess liner yet! Get all of your rocks set first.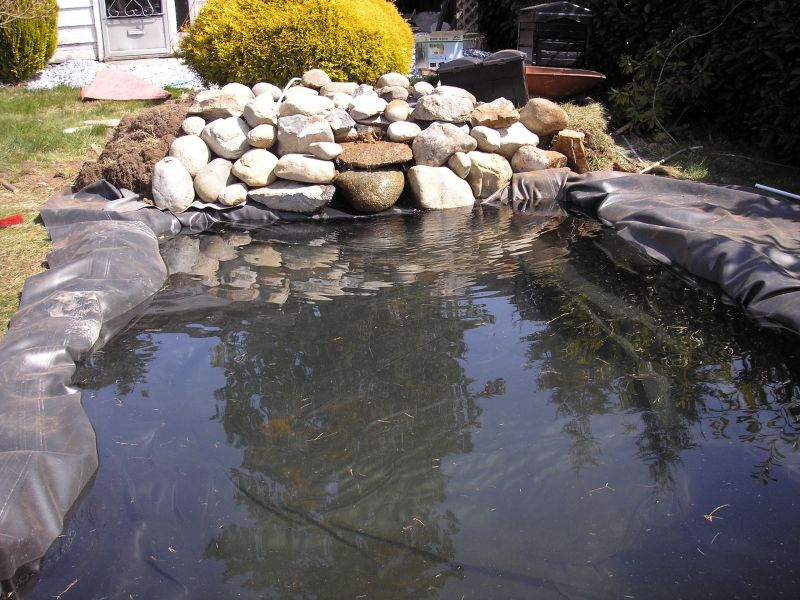 Only after you fill the pond and check for leaks is it safe to cut away the leftover liner. But be careful! The edge of the liner should be laying flat on the ground several inches away from the lip of the pond. You can usually hide some excess liner under some rocks or mulch. But if you make a cut too close to the waterline, you just created a leak point, a major headache, and some outrageous water bills! (And be sure to allow for rain, which will raise the pond level even higher than your desired waterline.) Now you can go about adding things like plants and koi to get just the effect you want.
With enough planning and foresight, you can put a pond just about anywhere you want… even if Mother Nature hasn't given you ground that you can dig into. Check out the incredible "pond" that Bill & Mary Ann created by having crews carve into the naturally-occurring limestone bed of their Homestead, FL backyard!