So you've decided to take the plunge and create your own outdoor kitchen? Good for you. Let's face it, wheeling out that dusty grill every time you want to fire up some dogs and burgers is pretty lame. Permanent, built-in structures dedicated to outdoor cooking are all the rage, and it's not a fad that's going anywhere anytime soon. So strike while the grill is hot!
Placement/access
If it's going to be practical, it has to be close to the house. (Just not too close there, Smokey. Burning down the house while trying to get a good sear on those T-bones would suck.) Consider the path you'll take to and from the kitchen. In my own yard, I didn't have good access.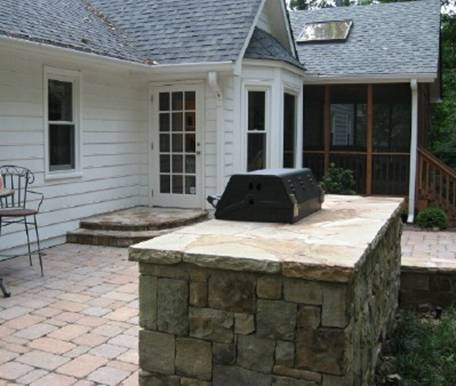 So I knocked a hole in the side of the house and added a new door. Total lifesaver. Now I'm just a few steps away from the fridge, the pantry, the dining room table… and the fire extinguisher.
Size
Give some serious thought to how big you want to make that island. Start with the size of the grill and then expand. Personally, I can't get enough countertop space. Think about how you typically grill: big platters, utensils and tools all over the place, jars of rubs and bottles of sauces, serving plates, a spot for your cold beverage. You need room to spread out.
View
If you're going to be manning (or womanning) the grill for hours at a time, you might as well have something decent to look at. See, YardShareBryan knows what I'm talking about.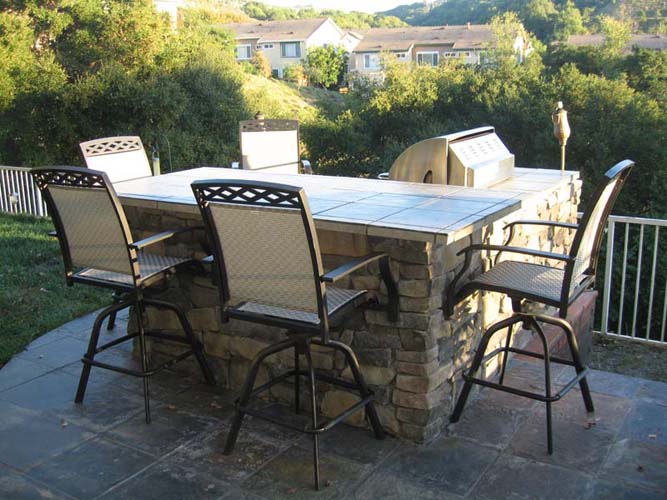 You''d be surprised how many people slap that grill in the spot that's most convenient and then realize later that they're staring at the backside of their house. Doesn't exactly make you want to run out and fire it up every weekend. Orient the grill so that while you slave over the coals, you're a part of whatever's happening in the yard. Even if there's nothing happening, you'll enjoy the view.
Company
It's primal: we like to gather around fires (even if they're propane-fueled and safely contained in stainless steel boxes). So take family and friends into account as you design your outdoor cooking space. It's easy to incorporate benches or even a raised bar right at the grill, like Jeff Cook did.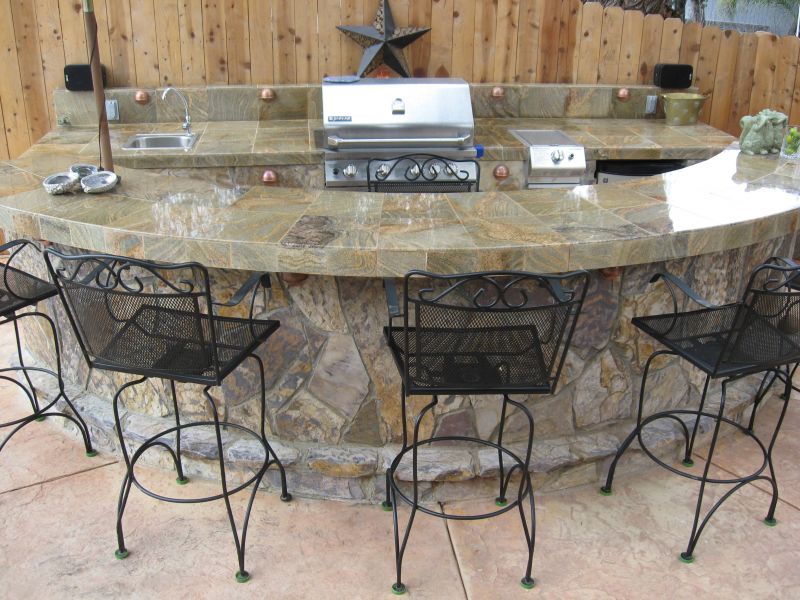 Now your guests can keep you company while you incinerate their chicken… and you've got instant outdoor dining space.
Materials
Select materials to customize the look of your cookspace. Maybe using stone or brick makes the kitchen fit right in with the rest of the landscape. Countertops are a popular place to add character, whether it's with granite or even poured concrete, like Phil and Lori in Moorpark, CA chose!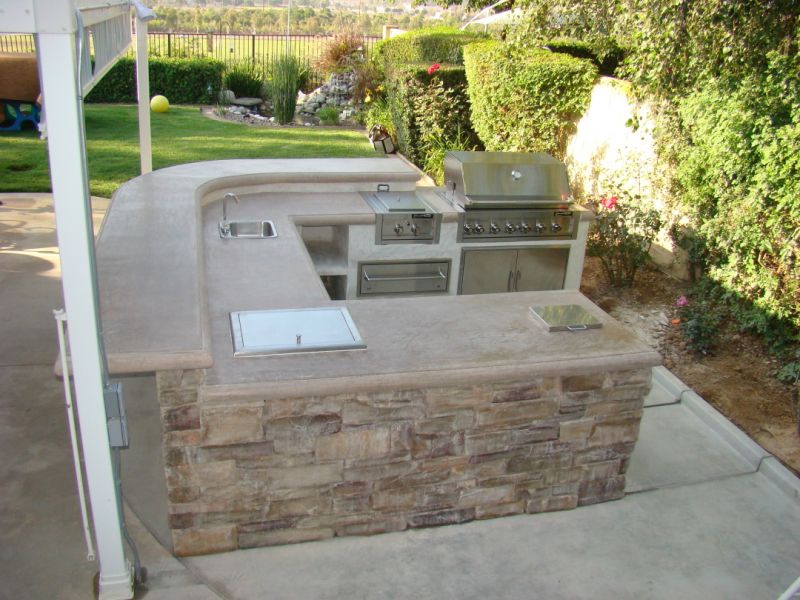 Accessories
Decide what's important to you. Do you want lots of nearby storage space for tools and supplies? Add built-in cabinets. Are appliances your thing? On-site refrigerators, bun warmers, side burners, and sinks can give you all the amenities of the interior kitchen without ever having to leave the party. Check out Andrea's setup.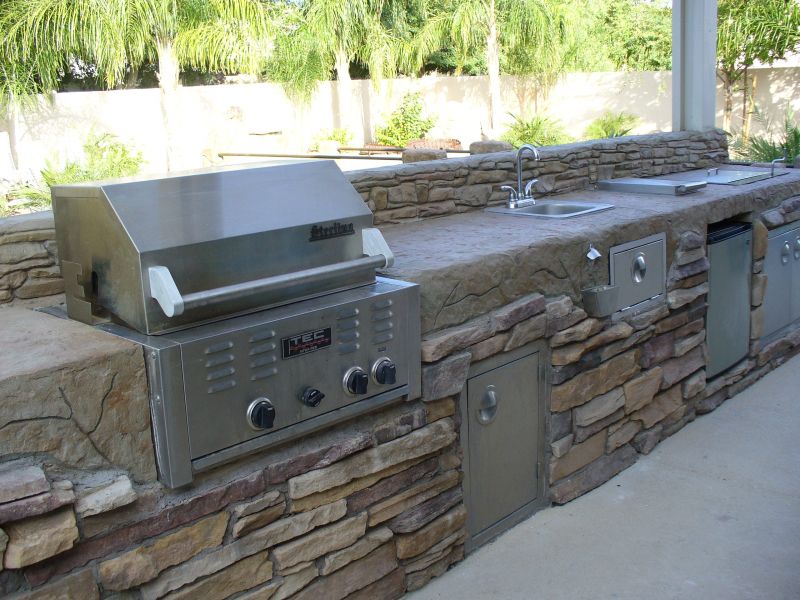 I've even seen built-in kegerators. If you really want to make a splash, wood-fired pizza ovens are becoming more and more popular. Rick and Jill Edgar are serving up some extra-large fun with theirs.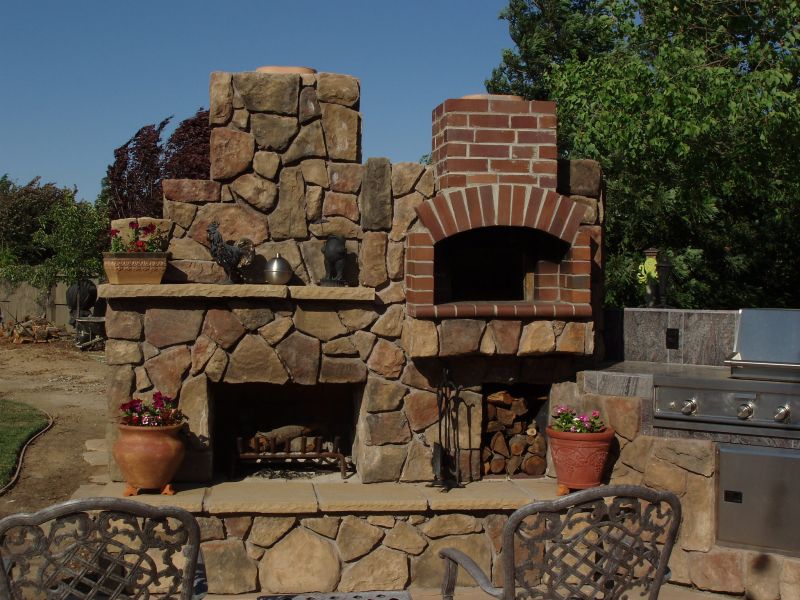 Weather
You''re going to be standing at a hot grill in the middle of summer. Shade would be nice. If you don't have the luxury of a mature tree canopy overhead, follow Nadia's lead and make your own shade with a pergola or arbor.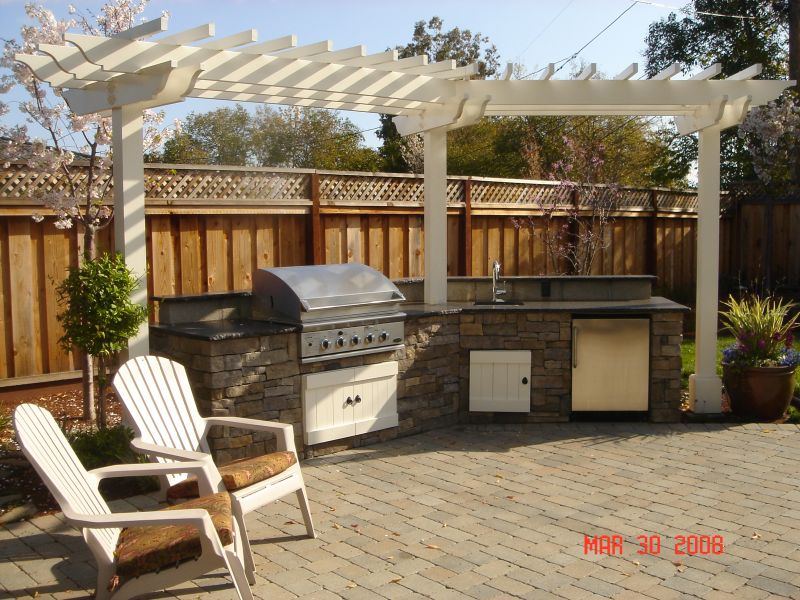 Maybe build in some umbrella sleeves, like MCR500 did.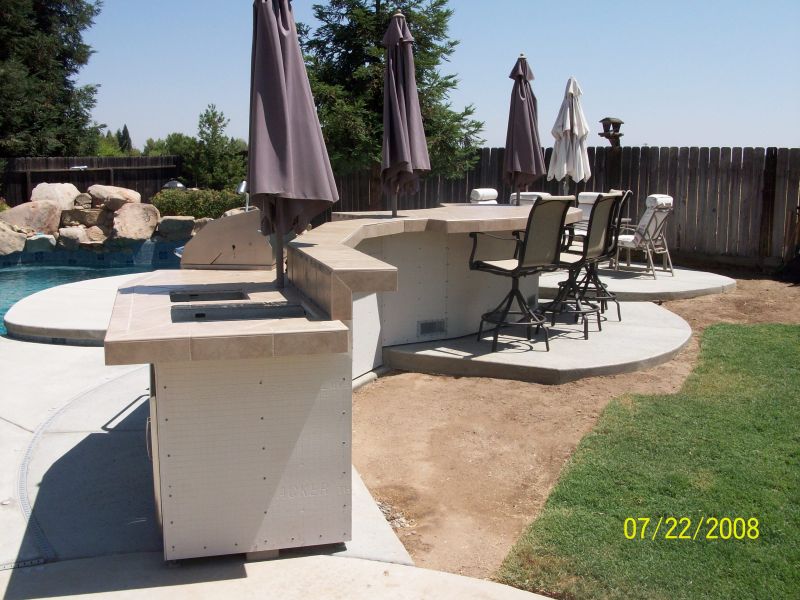 Or take it a step further, like onegr8gem, and construct your own thatched-roof tiki hut!