So you finally created that perfect little spot in the backyard, just in time for summer.  Maybe it is a big flagstone patio for parties, maybe it is a brand new deck, or maybe a cozy little terrace made from tumbled pavers.  Looks great.  Lots of room.  Nice seating.  Can't wait to use it.  But isn't something missing?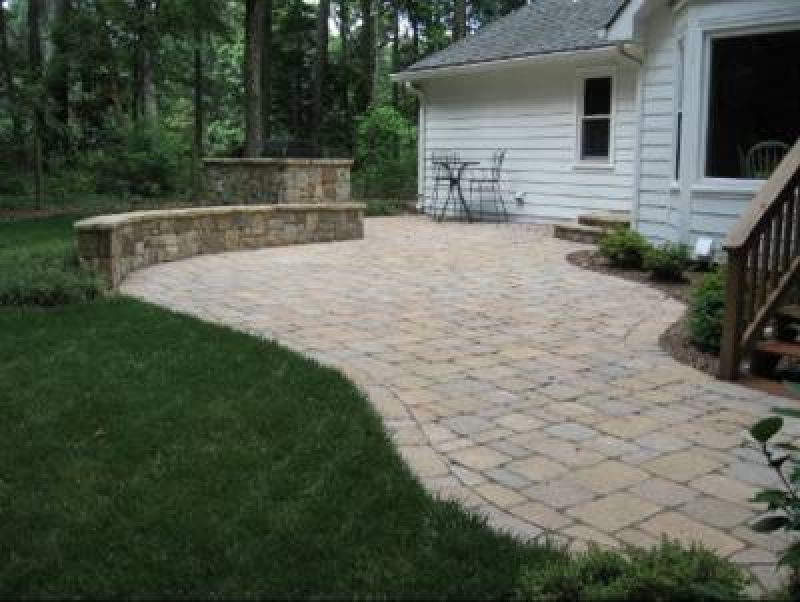 An entertainment space without containers just looks plain.  Cold.  Stark.  Bare.  Uninviting.  Not bad.  But it's naked.  Don't get me wrong; I'm a big fan of naked.  Naked is good.  The nakeder the better, I say.  But not when it comes to landscapes.  Naked should never be a word that describes a part of your yard. Containers or pots are the perfect way to blend hardscape with landscape.  They pull color, texture, foliage, shade, and interest out of the yard… and put it right up close and personal. Check out these yards.  In all of them, pots are used beautifully to make these entertainment spaces feel like integrated elements of their landscapes.  Without pots, they'd feel like rooms without furniture.
Top pot tips (try saying THAT five times fast):
Size:
Yes, it matters.  Just like when you choose plants for out in the yard, sometimes you have to go big.  A tiny clay pot gets lost if it's just plopped on a humongous deck.  Big pots make a big impression.  Think of them they way you do trees.  Use big ones where you need a focal point.
Numbers:
 Interior designers will rave your ear off about how you should display things like picture frames, candles, and knick-knacks in groups.  The same holds true for pots in the landscape.  Try pulling a group of 3 different-sized pots together in the same corner of the patio.  Now you have something really interesting.
Style:
One trick is to match the style of your landscape: wooden barrels and stone finishes for a rustic mountain landscape, terra cotta and glazed ceramics in the desert, classic forms and repeated shapes in a formal setting, a hodgepodge of artsy pieces for an eclectic look.  But you can also get creative, or even use things that aren't planters at all.  The best part?  Pots aren't permanent: you can move them around or swap them out anytime, easily changing the look of the landscape whenever the mood strikes.
Plants:
Start with what works in your climate.  Then try the Rule of Three.  Landscape designers like to start with something tall and showy in the middle, then surround it with some mid-height plants of contrasting color, then stick in some things around the edge of the pot that will trail down over the lip.  3 plant types + 1 pot = 1 professional-looking feature.
Water:
Unless you include your pots in your irrigation system, you'll have to do this by hand.  Container plants can dry out quickly, so keep an eye on yours and be vigilant about watering.  Pots only look good if the plants in them are alive. It's great to carve out a little space so you can get out and enjoy the landscape.  Just don't forget to bring the landscape with you.