One of the items on my pre-summer to do list is to sand and oil our teak patio furniture. We've had this set for 4 years now and this is the third time I've done it. For those thinking about purchasing outdoor teak furniture, let me lay out the pros and cons for you...
Pros -
If well constructed and cared for, it will last a lifetime (or until you're tired of it).
Cons -
Maintenance could be required annually.......Expensive.......Did I mention maintenance may be required annually? It's actually not that bad...you just need to add it to your list of yearly chores. I scratched this one off my list today and wanted to walk you through the steps I took...
Sand it. You probably don't need to do this every year, but it doesn't hurt. When the teak is exposed to the elements all year, the grain tends to get a little rough. Just do a simple feel test. Run your hand along the wood and if you are ok with the smoothness...then no sanding needed. If it feels rough to the touch, it's time to sand it down. Mine had a few rough spots so I went ahead and did it. I used a sanding sponge, that was "medium" in roughness, and had the table and all the chairs sanded in an hour.
Hose it down and let dry. You want it as clean as possible prior to applying the teak oil. Make sure it dries completely prior to applying the oil.
Apply teak oil. I use Watco Teak Oil. Why? No good reason other than it's what someone from Home Depot told me to use several years ago, and it has done a great job for me each time. I used the cloth pictured below, but the instructions say you could use a paint brush as well. Just wet the cloth and apply liberally to the wood. Don't be afraid to use too much, but make sure you wipe it into the wood so there are no splotches.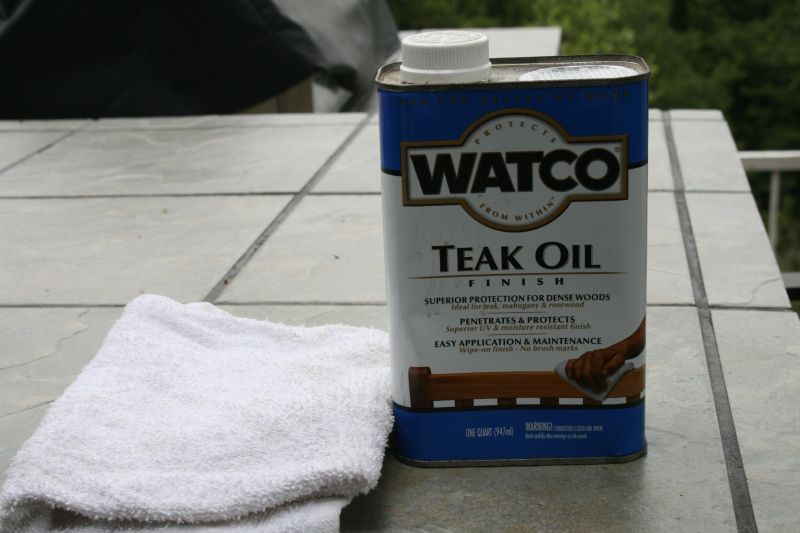 When it's all said and done, it took approx. 3 hours to get the table and six chairs sanded and oiled. Not too bad for once a year...not to mention it looks incredible when finished. I should also mention that some people like the look of "aged" teak. The greying effect of the teak color can look very good in certain types of yards. But for me, I like the look of the darker wood. Here's a "before" picture....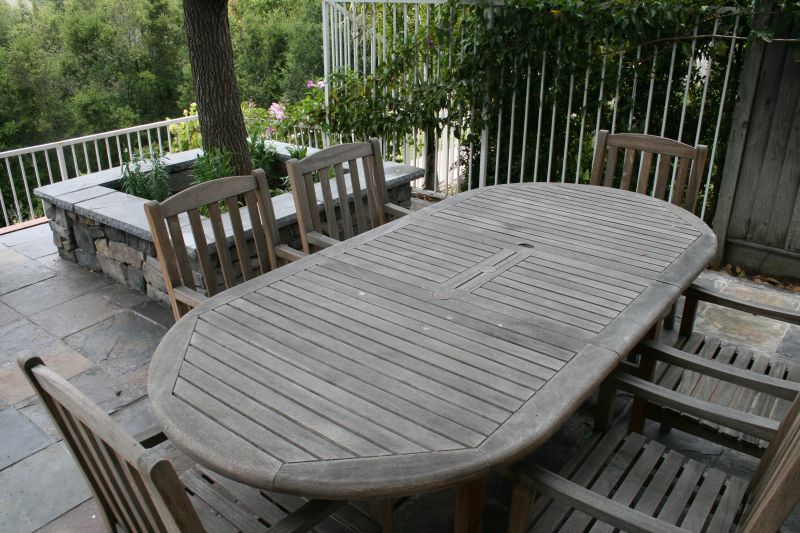 And here's how it looks now...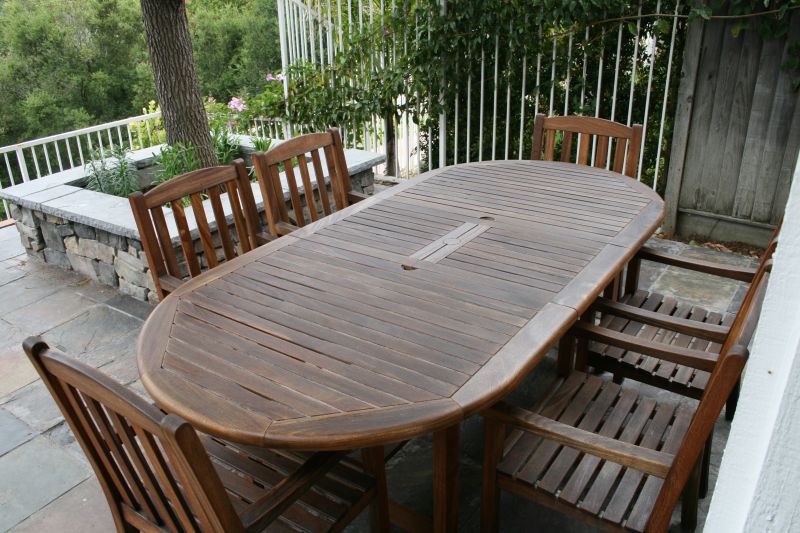 Hope this helps anyone that owns or is thinking about owning teak furniture. Have a good Memorial Day Weekend everyone!