One way to significantly change your yard is to create a new walkway. Most people think of a walkway as simply a functional part of the yard that allows you to get from point A to point B without trouncing all over the grass, dirt, flowers, etc. But it also works as an accent to your overall landscape.  A well planned walkway pulls everything together. And when lined with lighting, it can add a magical glow to your evening. Let's say you have a square house and a rectangular driveway.  90 degree angles everywhere you look!  You could throw one more long rectangle in there by creating a very boring walkway from your sidewalk to your door...but let's get creative!  How about a curved walkway that travels through a few well placed flower gardens until it arrives at your front door?  You'll be surprised at how much it softens up the feeling of your yard. You will also be surprised at how easy it is to create a walkway yourself. For a Do It Yourself project like this, I would start by having a look around YardShare at the various photos of paths and walkways and try to visualize how the walkways would look in your own yard. Once you've got an idea of what you like, go outside and look at how your yard lays. The new path should follow the natural curves and complement the colors in the home and yard. Plan for it to be at least three feet across. (Wider for a main path to the front door.) Use stepping stones, smooth gravel, or ground cover for low traffic paths. These feel more whimsical and are easier to build. You can also build with stone or brick if you don't mind the extra work and expense. Here's a great example of a clean stone pathway provided by Galen at Avant Garden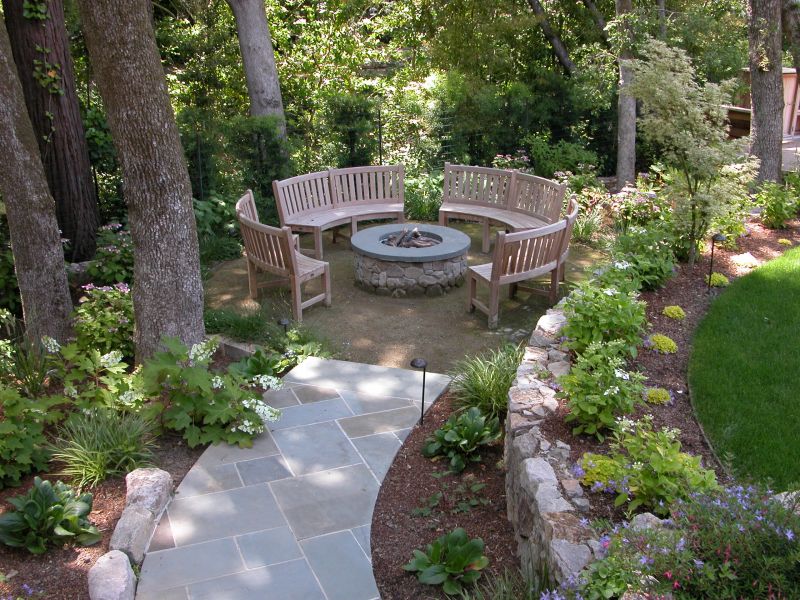 Different materials will affect how you lay down the path, but it usually requires digging down a few inches (again...depends on the material) and laying a base of crushed gravel. If you're using some type of stone, you can layer clay or sand above the granite to help you nestle in your stones. If using stepping stones, fill in the rest of the walkway with mulch, pebbles, or ground cover. Use the walkway to add definition and separate different sections of the yard and landscaping. Here's a great example from Barb of a simple step path leading to a new area of the yard.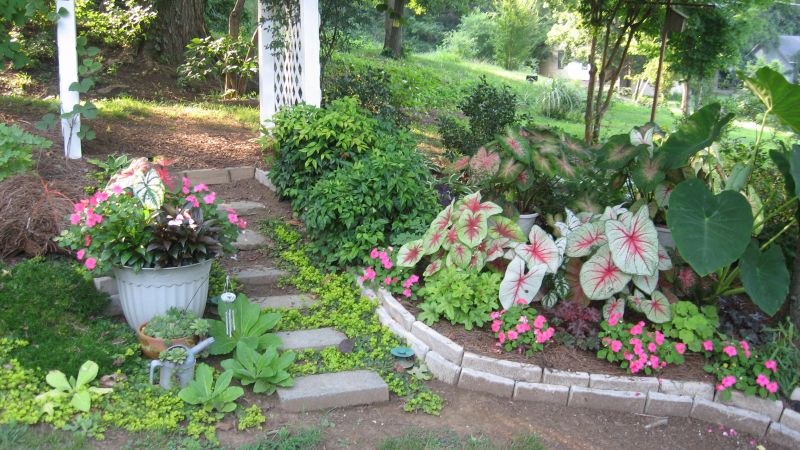 Polished landscapes are just not complete without a custom path. There are so many ways to build one that will perfectly suite your yard and create a cohesive and relaxing space. As long as you're willing to get the shovel out and do a little sweating, this is a project that will not kill your landscaping budget.