I turned 30 a couple weeks ago, and decided to throw a birthday party for myself and 3 other good friends also turning 30 in April.  The theme was..."We're Turning 30 and Sophisticated".  Our friends know that is one of the most absurd statements we could possibly say about ourselves, but it does open up the floodgates for some great party ideas. We were going to have ~40 guests in attendance at my house, and to ensure there was ample elbow room for everyone, we needed to utilize the backyard for a portion of the festivities.  We had cocktail stations inside the house, but needed one in the backyard as well.  So going along with the sophisticated theme, we set-up a Martini Bar on my bbq/bar area.  I give my wife, Jen, full credit for the display and set-up.  Notice the black table cloth we used over the bar to add that classy feel to the area...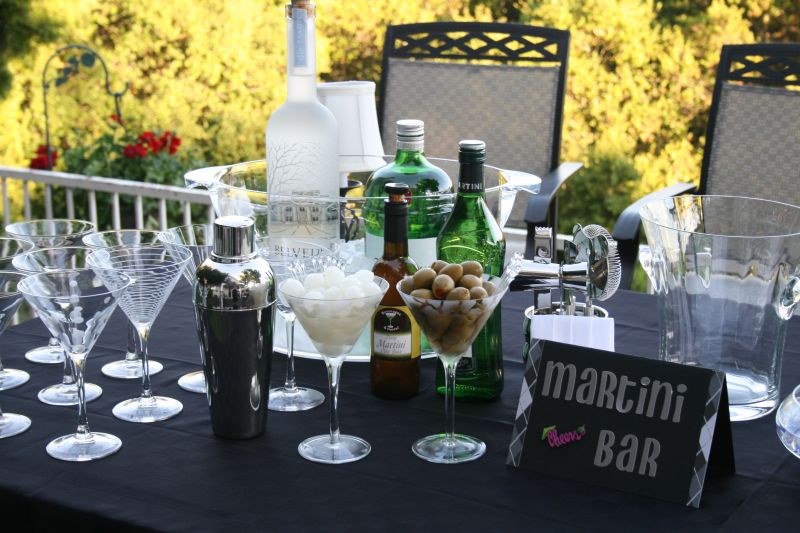 Next, we really wanted to have some sort of "wow" factor at the party.  So when you think of sophisticated things you see at parties, one that comes to mind  is an ice sculpture.  So we hired David Fong of Ice Illusions to create a giant martini glass made of ice. But this was no ordinary ice sculpture!  We had David add a double "luge" inside the sculpture...because really...it's always more fun to luge with a friend...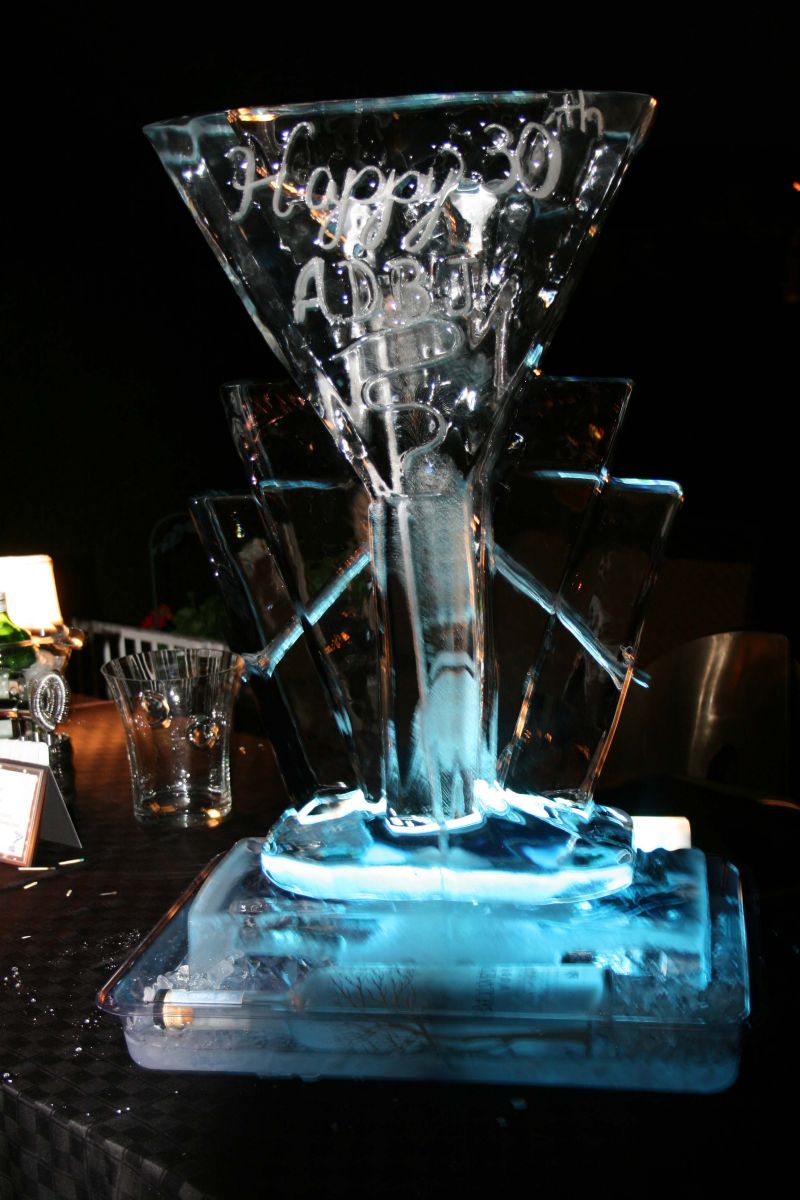 The party was a success and will be remembered for years to come.  A special thank you to my rock star wife Jen (also 8 months pregnant) for all of her work taking an idea and actually making it sophisticated.  Here we are right before the guests arrive...