Have you ever walked into a backyard and paused because the landscaping is so uniquely breathtaking? It's like viewing a painting that grabs your attention and pulls you in.  When a landscape is in harmony with the house and region, it can look like no other landscape design could ever fit in that space.  So in an attempt to give you a few different ideas that could bring your yard into harmony with it's surroundings, here's a few different styles that may work... 
Formal Landscaping
Owners of traditional homes may want formal landscaping. This neat design also works well for smaller yards, especially in front of the home. To use this style, think of your yard as a book with matching pages. The sides mirror each other to give symmetry, and a walkway could be the dividing line. You can achieve this style by planting in rows or shapes and pruning everything neatly. Choose slow growing shrubs and plants that have a naturally compact form, such as miniature evergreens.
Informal Landscaping 
Informal landscapes are balanced in a completely different way. They are still eye-pleasing, but seem more natural with sweeping lines. Picture a country cottage with hydrangeas showing off multicolored flowers, a rambler rose twining its way all over a lattice by the walkway and a small well nestled among wild flowers. Choose more airy plants with free and arching forms, then let these plants grow.    Of course landscapes don't have to fall neatly into one category or the other. You can mix the two and find your happy medium. Regional styles often mix formal and informal design, use local architecture and native plants that will thrive in their ideal conditions.  
Regional styles include:
A tropical paradise with palm trees in Florida. Thank You Sportymom038: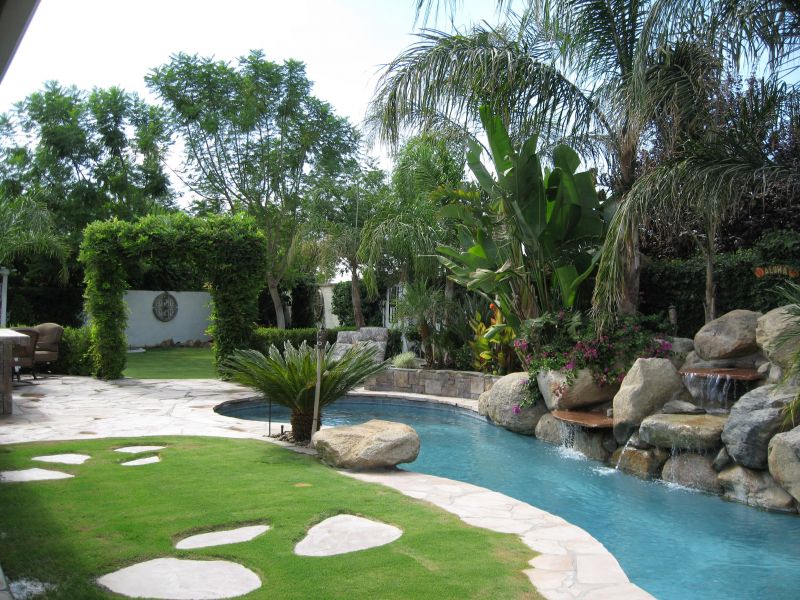 A desert oasis with a touch of New Mexico or Arizona culture. Thank You Mindi Verdi: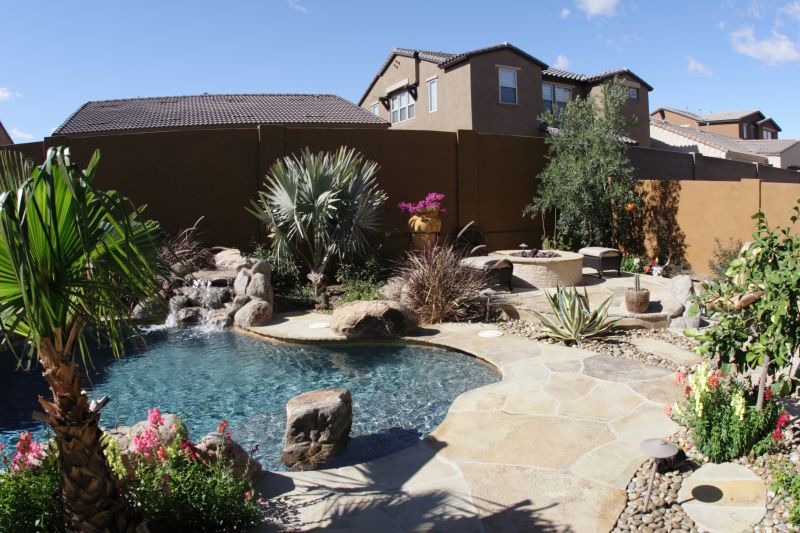 A country garden filled with wild flowers, sometimes set on a river. Thank You Sam: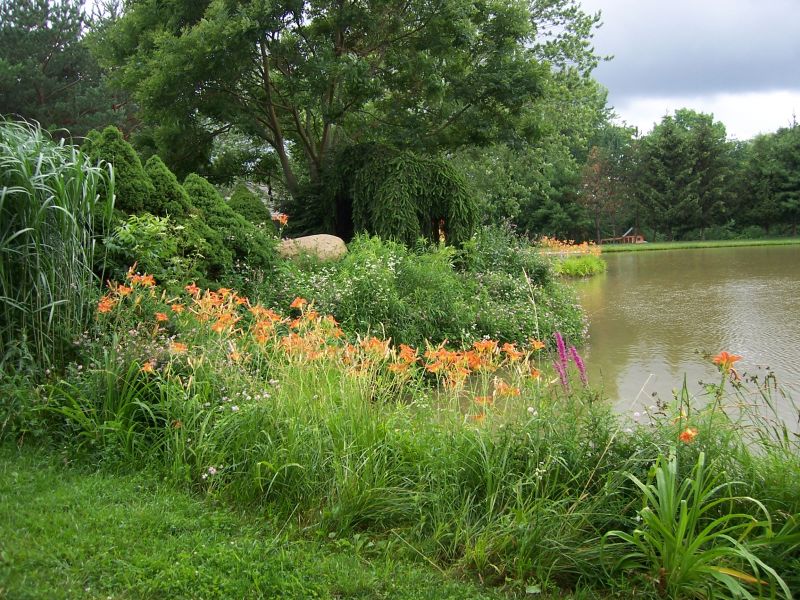 And in case any of us are lucky enough to get a hold of a vacation villa in Puerto Vallarta, it's fun to use the local materials and artwork to keep your vacation spot authentic.  Thank You beanbucket: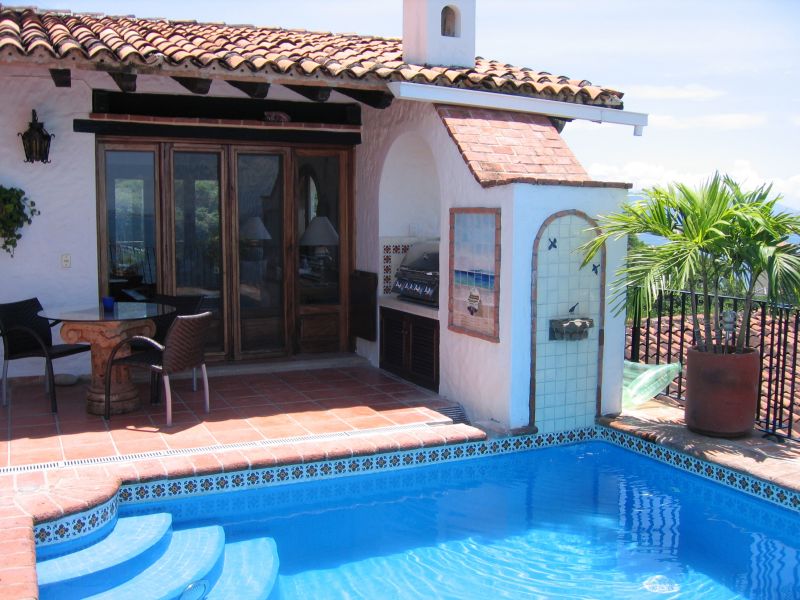 These styles are fun when they reflect local culture, and this provides endless ideas for decorating the yard. Homes in different regions use different architecture and materials, such as more clay structures, a type of rock or types of wood.   A few homes are based on one region but built in another. Here you can decorate and landscape to match the home's style but maybe incorporate some of your own region into the landscaping.  I hope we can all bring that breathtaking "wow" factor to our yards in the very near future.