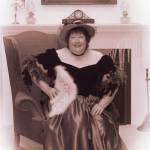 bicktasw
Married, no children, 2 cats (Baxter & Cleo). Hobbies: cooking, gardening, traveling. My husband, Ron is a retired lab technician and I have just recently retired from my job as an Administrative Assistant. Now we can enjoy our yard together with all of our free time. So happy about that!
My Yards
bicktasw hasn't shared a yard yet.
My Favorite Yards
bicktasw hasn't favorited any yards yet.