Retaining Wall Pictures & Design Ideas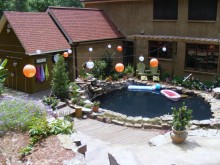 Actually, these homeowners tossed 3 million pennies in their pond to make their landscaping dream come true. Thirty grand isn't a bad price for a water feature of this size and complexity. Here's a blow by blow of the entire landscaping project....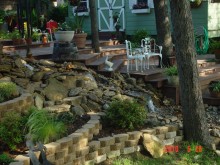 Whether your yard is naturally sloped or if you want to add height as a design ploy, terraces offer a very flexible landscaping solution. They've been used for thousands of years in disciplines ranging from agriculture to architecture. ...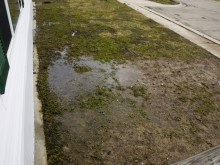 New or neglected lawns can be a problem that's easy to acknowledge but tough to fix. Sometimes the challenges are so great that homeowners feel helpless to make a difference. These folks want a well landscaped yard but don't know where to start....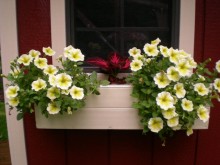 Make the exterior of your home fashionable for spring—dress it up with window boxes full of colorful flowers and foliage....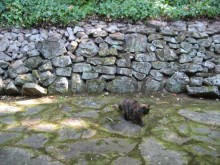 You may keep your favorite pet rock in a shoe box in the closet, but the rest of the mineral family has to make its own way in the cold, hard world outside. That's OK. There are plenty of places in your yard where they can feel right at home. ...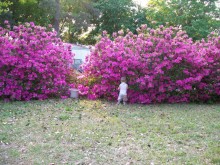 Questions about how to make the most of a small space are pretty common. But it can be just as hard - and much more expensive - to landscape a large yard. If you are staring out at a great, yawning expanse of lawn, here are some ways to fill in the blanks....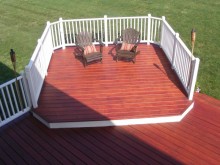 For easily-accessible outdoor entertainment space, it's hard to beat a deck. As a rule, decks typically feel more like a part of the house than a part of the garden. But if you have a deck, there's probably no better vantage point from which to view your garden… and there may be no part of your outd...
For gardeners in many climates, winter is the landscape's off-season. The trees have dropped their leaves, the perennials have gone dormant, the thick insulating layer of mulch has been put down in the beds, and the lawn mower has been taken to the shop for its annual tune-up. But that doesn't have ...
While over a thousand YardShare members have used this site to proudly post photos of their own landscape transformations in the hopes of inspiring others, many folks have come here looking for inspiration of their own. Surf around a while and you'll run across a few yards like the one shown in thi...