Water Fountain Pictures & Design Ideas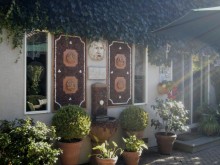 It's rare to find a painting that's sufficiently weather-proof to hang on an exterior wall. So, you've got to find other ways to deck these spaces with art. Metal work is nice, and so are tile murals. But there's nothing like a fountain to add sound and motion to your outdoor décor....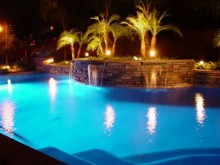 Have you ever noticed that as we get older, soft lighting makes us look better? Well, the same often holds true for landscaping. Even the most luscious, green, and perfectly manicured yard is even more magical at night when it's been strategically lit....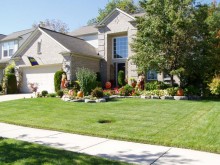 It's pretty common for participants here at YardShare to write in asking for help. Here's an example of a Plain Jane yard posted by Crystal Hebert. The fact that it's not a sloping lawn is actually a good thing from one perspective. ...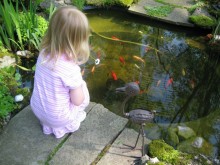 Ponds and water gardens are great assets to the landscape and provide much interest for the homeowner. Small ponds are not expensive; you can purchase a pre-formed hard-plastic variety and dig a hole to fit its contours, or, a flexible pond liner that will lay down and follow the shape of the hole y...